A Son of Hurry Goes on Sabbatical
Listen to me, you descendants of Jacob,
all the remnant of the people of Israel,
you whom I have upheld since your birth,
and have carried since you were born.
Even to your old age and gray hairs
I am he, I am he who will sustain you.
I have made you and I will carry you;
I will sustain you and I will rescue you.
Isaiah 46:3-4 (NIV)

"You guys seem really in a hurry. Is there something the matter?" the salesman kindly asked.
It slapped us both awake. It was a Sunday afternoon in the summer of 1975. My dad and I had driven to downtown San Jose to buy me some tennis shoes at the famous Gordon's tennis store. My dad fumbled an embarrassed reply to the salesman and we both tried our hardest to be unhurried—to no avail. It was the first time I had ever tried to be unhurried, and I had no tools for it and no access to God's help.
It was the "tennis is the new religion" phase of my family. We had traded in our King James Bibles from our Central Valley Bible Belt days for Head rackets, the Church of Christ for the San Jose Swim and Racket Club. I "had to" have a pair of the blue suede Asics Tiger shoes to be different from all the kids wearing Jack Purcell's or even Adidas.
Why were my father and I both anxious and hurried? Hurry was in our bodies; it was who we were. There was no emergency, just one hurried adult soul and his young disciple.
My dad was in a hurry for as long as I can remember, and my mom was a close second. He finished his PhD with three young kids while working full-time. He was working sixty-plus hours as school superintendent way up in San Carlos during the week and doing all the shopping and cooking. My mom was in nursing school and working nights so we could afford our tennis and private-school lifestyles. My dad's weekends were his only time of relief, and all the family errands stacked up on Sundays.
That day I felt hurried to get back on the courts with my new shoes to show them off to my friends. My dad and I could have really enjoyed our afternoon together, but neither of us was able to be present to each other. I wanted his money but not his fellowship. For him, it was just another of the interminable demands of having three teenagers, something to check off the list. So, we both lost out. The Asics did not even turn out to be great shoes, so I chose not to buy them in the end. No shoes, no fellowship, no Sabbath rest, no errand checked off the list. We drove back to the club in silence.
Hurry is caught in families like chicken pox. Hurry is tunnel vision on some imagined future, good or feared, and not in the present moment where life comes to us. Hurry is short, shallow breathing, not deep diaphragm soul-breathing. Hurry is having two hands full of good gifts but having our eyes on a brass ring just out of reach. Hurry is self-reliance to overcome our mountainous problems, real or imagined. Mostly, hurry cuts us off from God's availability and call on our lives.
On my sabbatical this summer, I grappled with the inherited spider monkey of a hurried and anxious mind. When your job assignment is to rest for a month and you still struggle with hurry, you know you have a problem. Because the church was paying for the sabbatical, I felt responsible to use it well. My hurry, like my dad's, comes from trying to cram too much into a given time period: deep times of prayer, long walks and talks with Gayll, proactive study, thinking deeply about what God might be calling us to in our next ten years, and, and a more intensive workout schedule.
Why? Well, this was the only sabbatical I was going to get for several years and I had to make it count, darn it!
To this anxious soul came the merciful Word of God through the prophet Isaiah and the prophetess Gayll. Reading Isaiah slowly while sitting on the deck of an abandoned beach house in Cambria every morning of the sabbatical reminded me of all that God is—the one who made me and will carry me in my strength and weakness. If this God, YHWH in all his power, is available to someone like me, why do I need to hurry, to wrestle against time to get more done?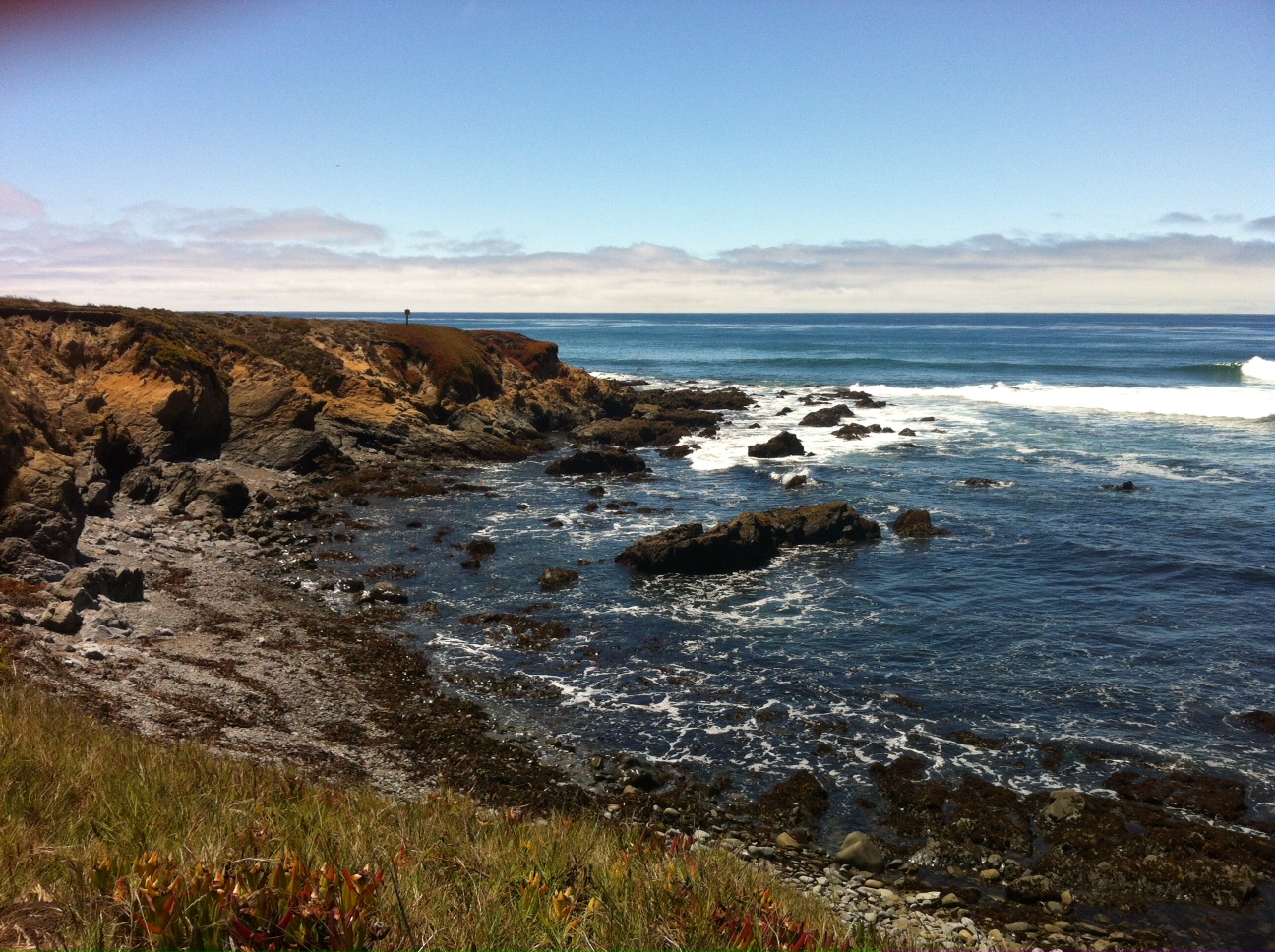 As John Ortberg writes in Soul Keeping, using the Psalm 23 image of the shepherd and the sheep: "Sheep basically do nothing. They eat… they lie down… they sleep… They do not make a list of what they have to do tomorrow… How good are you at doing nothing? …We are generally quite good at doing something, but we're really bad at doing nothing." For thirty days in a row, I practiced doing nothing for at least one hour per day, to live like a sheep, like a small child who is carried by a strong parent.
I return to San Jose from sabbatical knowing I have a lifelong hurry disorder, but also knowing that God longs for me to live a soulful, rested life. He accepts me as I am, and, as I practice being unhurried, he is transforming me a little bit each day. Today I plan to spend some unhurried time with my daughter who, thankfully, does not have the hurried DNA I carry.
Can you relate to Mark's "hurry disorder" of needing to cram too much activity into your time? When was the last time you practiced doing nothing?
| | |
| --- | --- |
| | Mark Phifer-Houseman has been married to his best friend and hero, Gayll, for thirty years. He has been enchanted by Jesus since sophomore year in college. That pursuit led to twenty-four years of ministry to college students before he became The River's staff director in 2008. Notable accomplishments include clinging to Jesus while being disabled on and off for fourteen years with chronic neuropathy and following Gayll's leadership in adopting their four children from Ethiopia in 2003. He loves seeing young people come alive to God, anything related to living out the Bible, and families and churches thriving. He is glad to no longer be a sports parent so he can play tennis and hike again. |