A few weeks ago, during China's weeklong National holiday in early October, I was faced with a quandary. After a tiring September, I very much wanted to take a week off for myself to veg, recuperate, and satisfy my introverted self. Around this time, however, I was asked to co-lead a service trip for new believers to an orphanage for children with special needs in China's southwestern province of Guizhou. Typically, I'd jump at such an opportunity to serve an underprivileged community, but because I was worn out, I hesitated. I tried to convince myself not to go, arguing for the potentially minimal impact this trip would have on anyone.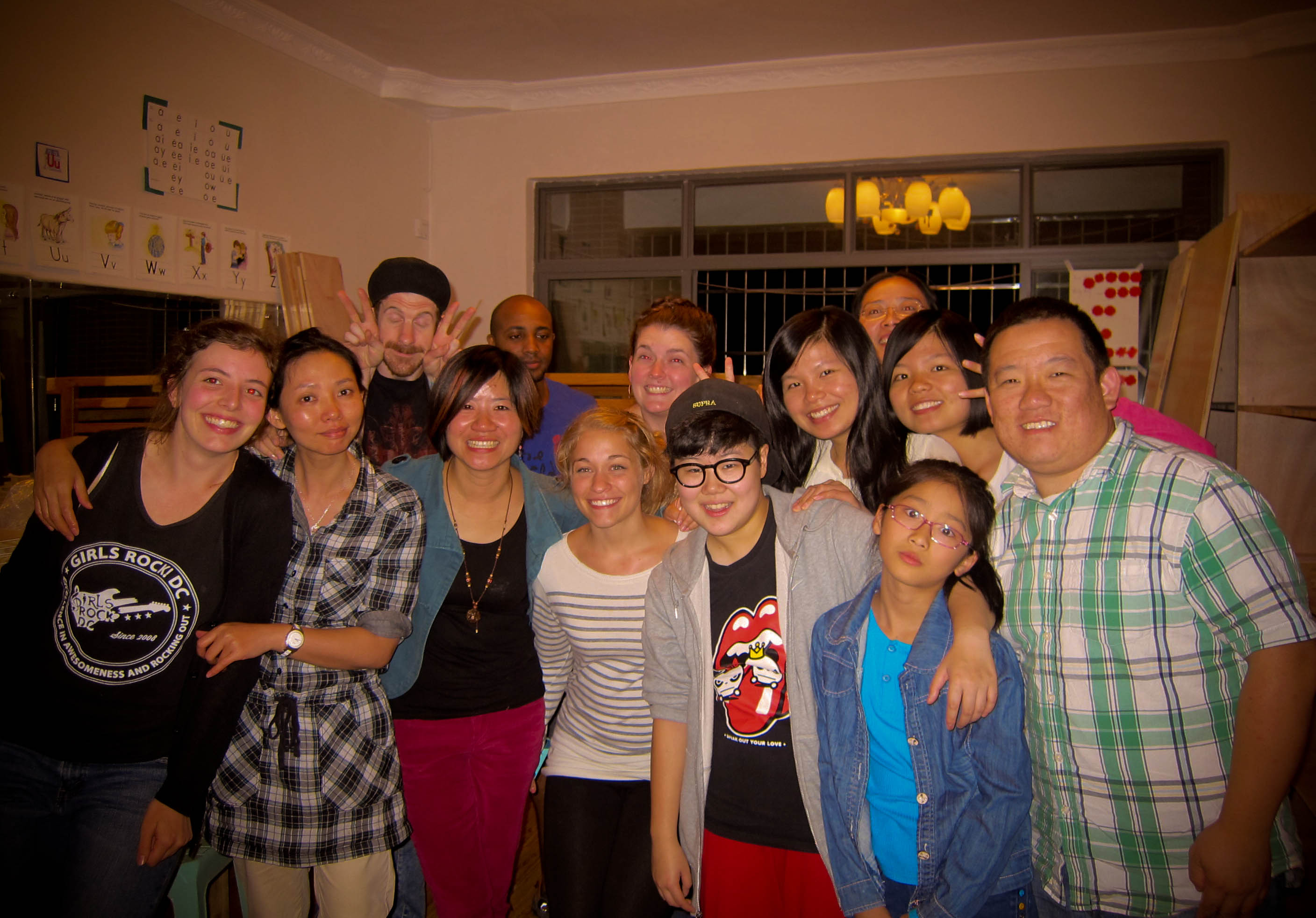 My internal struggle raged on for a while. To make a long story short, due to factors too complicated to explain, I ended up going, though I was initially bitter and unwilling. And to make matters worse, when I arrived, instead of being assigned the honorable task of caring for the children, I was charged with the un-glorious, tedious task of single-handedly preparing meals for all the volunteers and children, totaling close to sixty people. (For the record, I do enjoy cooking but not on such a large scale.) Caught up in my selfishness, I worked begrudgingly in the kitchen.
During some down time one afternoon, after cleaning up the culinary aftermath, I began reflecting on my attitude and decided to seek the Lord about it. Our small group and house church had just wrapped up a study series on Apostle Paul's letters to the Corinthian church. The illustration of the church as the body of Christ promptly came to my mind: "For just as the body is one and has many members, and all the members of the body, though many, are one body, so it is with Christ" (1 Cor. 12:12, ESV). Paul writes this to inform us that, just as a human body needs all parts to function healthily, the church needs each person to do his or her part to function healthily. I was slow to comprehend that my task of cooking and feeding everyone was as critical as caring for the children. Although I felt my role to be invisible, it surely was not.
Since then I've had some time to think more, and I realize how often I need an attitude check to realign my head and my heart with my activities. This passage has come to mind:"Remember this: Whoever sows sparingly will also reap sparingly, and whoever sows generously will also reap generously. Each of you should give what you have decided in your heart to give, not reluctantly or under compulsion, for God loves a cheerful giver"(2 Cor. 9:6-7, NIV). In the past, I've often heard these words in the context of tithing, but I've been challenged to consider this in the giving of our time, our energy, our emotions. I'm inclined to believe that if we serve the Lord with a bitter and grumbling heart, we may as well not do it at all. On this the scripture is clear: "Each of you should give what you have decided in your heart to give, not reluctantly or under compulsion, for God loves a cheerful giver [of our time, our energy, our emotions]."
Lately, I've become more attuned to my heart's condition when serving. Instead of turning a blind eye to the unhealthy thoughts or bitter attitude I might be harboring, I'm learning to nip it in the bud by asking the Lord to help me find joy in all that I get to be part of, even in the mundane, everyday obligations. In Brother Lawrence's classic text, The Practice of the Presence of God, he reveals a similar reflection in one of his maxims: "We must go about our labors quietly, calmly, and lovingly, entreating Him to prosper the works of our hands; by thus keeping heart and mind fixed on God" (71).
As for my concern that the trip would not impact anyone, that lie was disproved soon into the trip. Many in my small group were moved to tears while caring for the needy children—a task most of them had never thought they'd ever do. Through their actions and openness to being present, not only did they bring laughter to the children, they were clearly being filled with joy by giving of themselves.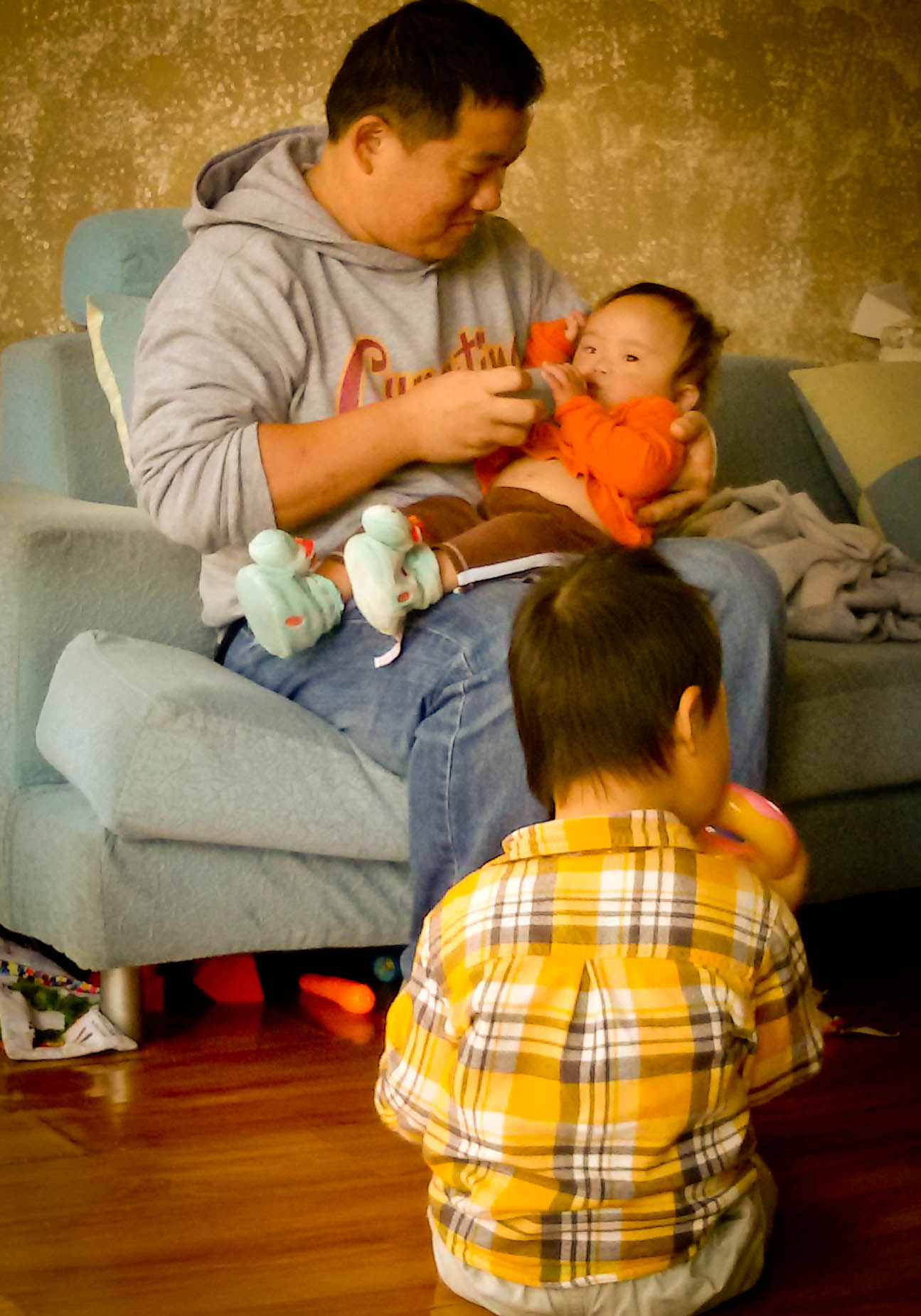 As for my initial selfish and resistant attitude toward the notion of going on this trip, I was reminded afterward that personal glory was never the ambition of our time at the orphanage. What I needed was a shift in my perspective, away from me and toward God. I had been part of a heart-stirring young group of new believers, and to be part of this faith-building experience for them was also life-giving for me. Reflecting back, I found joy in serving alongside them and from knowing that, collectively, we had brought joy and the love of Christ to children without families.
Do you sometimes find it difficult to be a "cheerful giver" of your time and energy? What shift in attitude might you need in your everyday acts of service?
| | |
| --- | --- |
| | Previously a high school science teacher in Cupertino, California, Bruce Cheung relocated in 2013 to a megacity in South-central China along the Yangtze River, where he teaches English to university students. Outside the classroom, he's part of an intentional church community whose aim is to reach out to young urban professionals and families in the city. He enjoys building community and hearing the stories of everyday people and how those stories intersect with their faith journeys. |