Building Community One Meal at a Time
I don't know about you, but my experiences with church community have been mixed. I didn't grow up in the church, so my only real experience of it has been at The River. I've been part of the church for sixteen years, but I often feel like an outsider looking in. I'm not part of a population that The River emphasizes. I don't have kids. I'm not in youth group. I'm not a young adult in my twenties. I don't fit into any nice, neat community groups. Some people have known me for years and still call me by the wrong name. How known and valued can I really be?
Over the years I've served in several ministries and participated in many small groups. I have a strong desire to be known, accepted, and loved. I want to be in community with a group of people who meet regularly and really get to know each other—good, bad, and all that messy stuff. However, none of the groups I've been part of have been able to do that for an extended period of time. I've bonded with individuals here and there, but they moved away, left the church, or joined other small groups. Other than a couple of exceptions, all my small groups only lasted a year. That has really messed with my abandonment issues and need for belonging.
Thankfully, God continues to grow me and open my eyes to what community can be. When The River kicked off the new ministry year with a challenge to build community, I was skeptical, but I chose to believe that God wouldn't ask me to do anything that wasn't for my good or for the good of his kingdom.
So I tried. I reached out to people from old small groups. I contacted former coworkers. I sent emails, texts, and used instant messaging on Facebook to say hi. Granted, these were all pretty low-risk experiments, but I still reached out. I don't know if it meant anything to them, but it's possible that God prompted me to contact those specific people because he knew exactly what they needed to hear in that moment. God is kind of awesome that way.
In the spirit of building community one meal at a time, I put out an open invitation on my Facebook wall to join me for lunch at a particular restaurant on a specific day. Anyone who's seen my profile knows that I'm all about food, so everybody from my Facebook circles could have come. God brought one couple from The River, their out-of-town guest, and a teacher friend and her daughter. We shared our love of food. God shared his love and generosity when my River friends treated us all to lunch!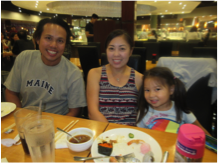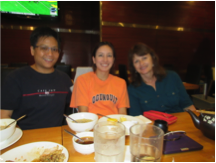 I also tried some riskier, put-myself-out-there ways of engaging in community. No, I didn't ask anyone out on a date. But I did give a River Hangout card to a friend who used to be in my small group. We enjoy spending time together, but our hangouts are infrequent. He and I had a great time catching up over lunch and grocery shopping. He even treated me to lunch—what a blessing!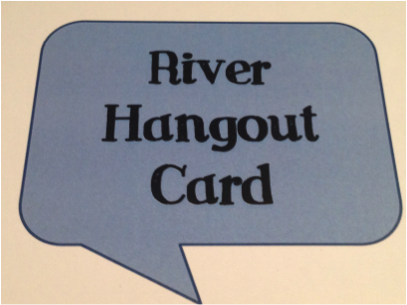 I invited another former small group friend to join me for lunch and to run errands. He no longer attends The River, and I only see him once a year or so. It was nice to share a meal, catch up, and just do normal day-to-day activities together. This friend also bought me lunch! I'm telling you, God knows my love language is food.
I tried to share (for a fee) some homemade food I made, using an app I'm beta-testing. I didn't get any takers, but one friend casually commented on Facebook that what I made was one of her favorite dishes, so I brought her some later in the week. No biggie to me, but later she sent me a message sharing how much of a blessing it was for her to receive that small gift. I felt like God was saying he was pleased with my offering. My hospitality, which I didn't give a second thought to, was a way of extending community to someone who needed it. I had no idea, but God did.
Here's my takeaway from The River's community-building challenge: While it is true that some people are only supposed to be in my life for a season, God will always surround me with people I can be in community with, if I choose to engage. I've also learned that being in an ongoing small group is not a prerequisite for being in community.
One of the insights James Bryan Smith shares in his book The Good and Beautiful Community is that we need community to remind us who and whose we are, and what that means for our daily lives. We are God's. To me, a daily life includes eating, shopping, and running errands. If I make the choice to send a text or instant message, I'm reaching out to a person who may need to know someone is thinking of him or her in that moment. Saying hi, asking a question, or praying for someone could be exactly what God knows they need. I may be completely clueless, but if I am obedient when I feel God is nudging, I choose to believe God will do the rest.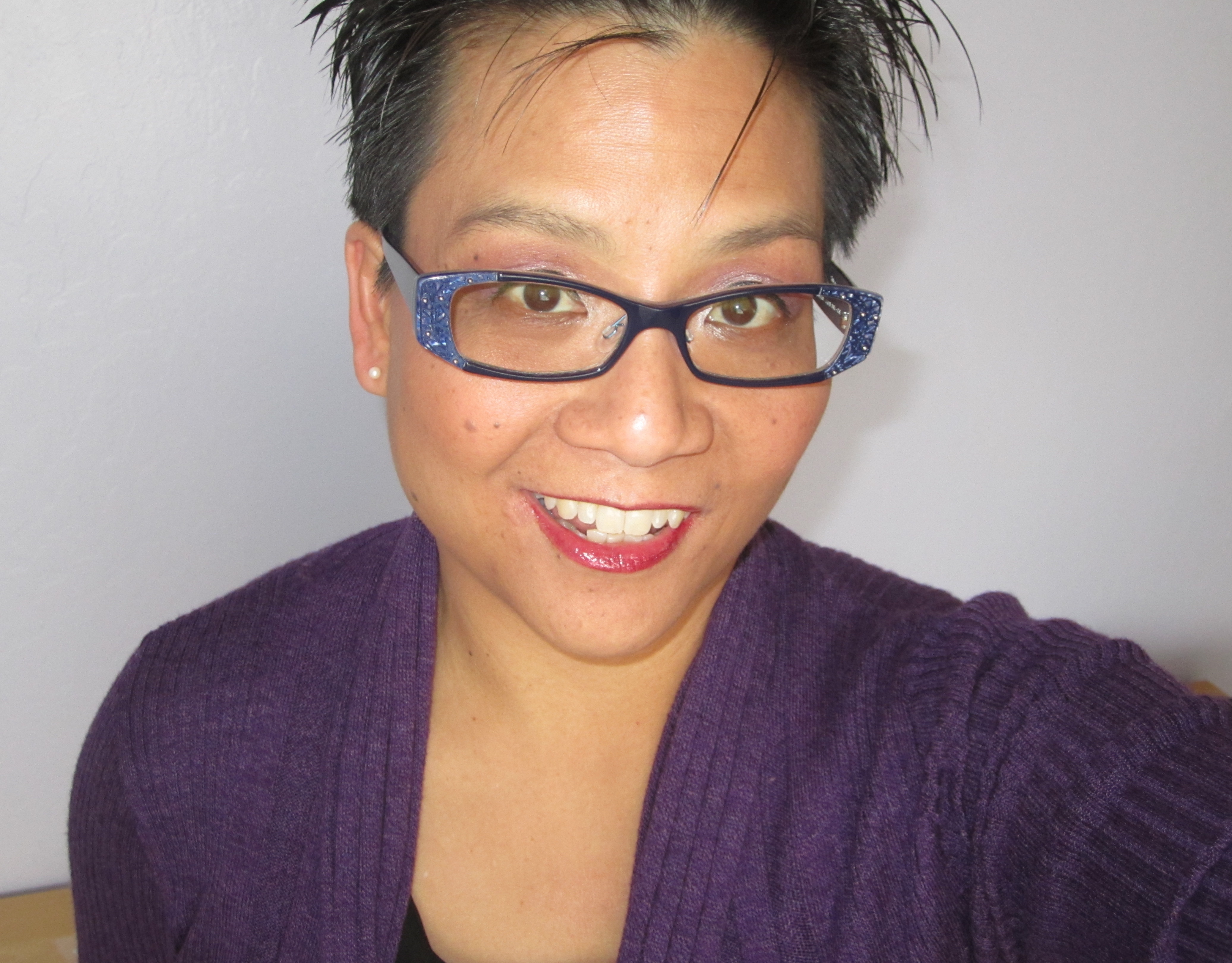 Lorianne Lee's whole identity was being a teacher (or so she thought). Now she's trying to figure out who she is without being "Miss Lee." Lorianne enjoys being an auntie to her nieces, nephew, and friends' kids who call her "Auntie Lorianne." She loves food but can't afford to go out anymore. Some call her a prayer warrior, but Lorianne doesn't feel worthy of that label. Lorianne wants to find her identity in Christ. She's trying to be open to whatever God has for her, but she'll tell you she'd much rather God just tell her what to do, whom to hang out with, and how to spend her time.