Communal Toilets and Living with Your In-Laws
The Mediterranean culture focuses on community, family, and hospitality. The River's recent study of Acts and the early church has leapt to life for us as a family because of our recent travels to the Balkans, Greece, and Turkey.
The common theme that keeps jumping out is the value of shared life in the modern and ancient Mediterranean world. Check out these communal toilets in Ephesus. One can only imagine the interesting community-building that took place while taking care of daily business!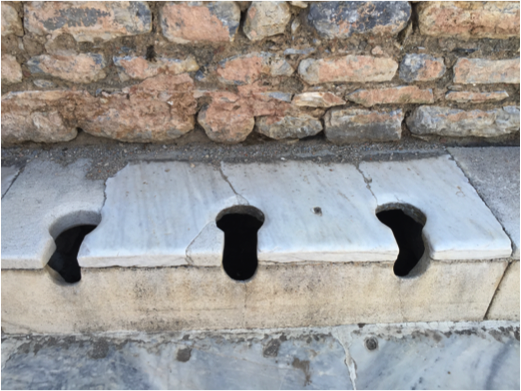 During our travels we had the amazing opportunity of staying with local families. While we had loads of wonderful experiences, three in particular stood out.
Slovenia might be a little outside the Mediterranean region, but we first discovered the unique culture of community in this mini country of two million people, just east of Northern Italy and with Croatia to the South. Slovenia is a modern country that is mostly rural. Small family farms, nestled up against forested hillsides, dot the countryside.
Ivan Jerman and his family lives on the family farm where he grew up next to three generations on the shared land. As a research chemist, Ivan has gone a different direction than his dad, a farmer, but their shared value of community and living close to family and neighbors has stayed the same. For good or bad, everyone knows each other's business, and it's been that way for years. This way of life is very common in all of Slovenia.
Moving down to Athens, we joined Animesh, Avra, and their darling little daughter, Rea. They live in a traditional three-story house in the metro area of four million people. The bottom floor is the family business; Avra's parents live on the middle floor; and Animesh, Avra, and Rea occupy the top. The house literally has built-in babysitters with the grandparents just one floor below! When parents get older, there is no consideration of moving them into an assisted living home because younger family is right there to care for them.
In Athens, every house is made out of concrete and brick, with rebar sticking out of the top like little bug feelers. The rebar allows for adding more floors as the family grows! Most houses in Athens and much of the Mediterranean range from three to five stories high.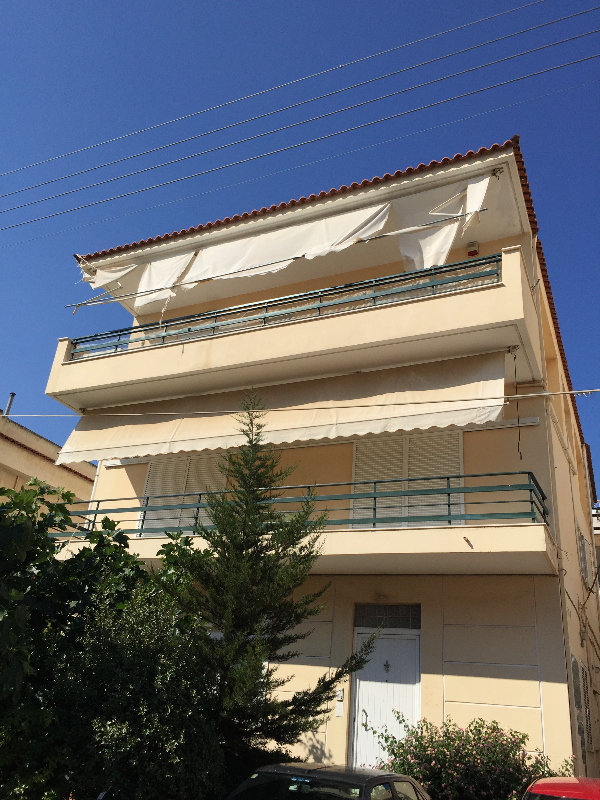 Finally, we headed further east to Turkey. We stayed in the city of Denizli, which is the textile capital of the country. While it's not as common there to have several generations living under the same roof, we got a good flavor of the generational connections. We stayed with teachers Yasine and Umran. Since we shared a common profession, my wife and I felt an instant connection with them that bridged continents and religions.
We had dinner one night with Umran's dad, a principal at a school in town. As we sought to understand more about Islam, head coverings, and more, her dad summed it up well by saying, "The Koran hugs all people!" We understood! The extreme level of hospitality and community toward everyone permeates this country of 99 percent Muslims and throughout the Muslim world.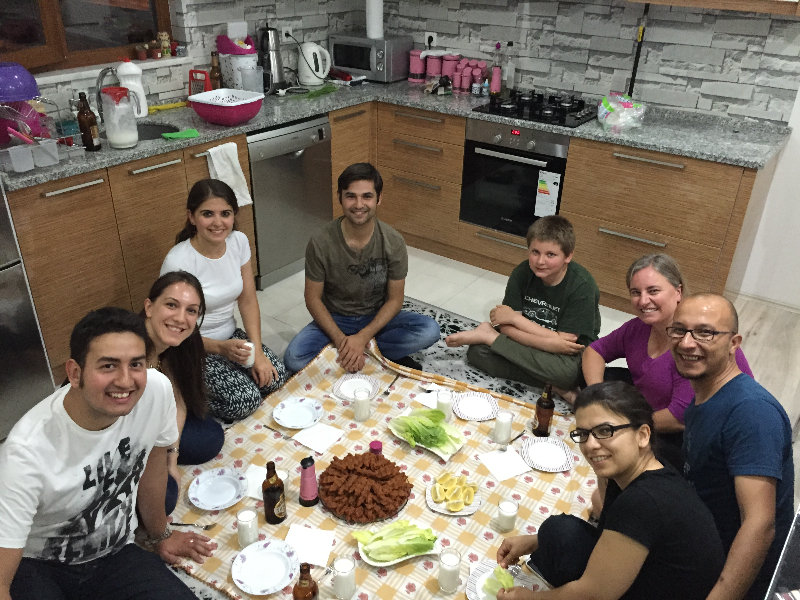 Coming from the individualistic United States, this dependence on family, community, and hospitality was foreign but incredibly appealing. While the teachings of Jesus on community might not hit as hard for us in the West, it must have been incredibly powerful for people of the Mediterranean region to hear the teachings of Jesus: "Whoever does God's will is my brother and sister and mother" (Mark 3:35, NIV). This is a game changer for all who choose to follow Him. Community among the fellowship of believers is most important of all. This gives me reason to pause and think about all the followers of Jesus around the world from every tongue, tribe, and nation. Community like this, based on love for God and care for each other, is a command to be taken seriously. This community should be hugely appealing to those with an interest in seeking Jesus.
It seems as if the Bible, the Holy Book for those who follow Jesus, truly "hugs all people" too!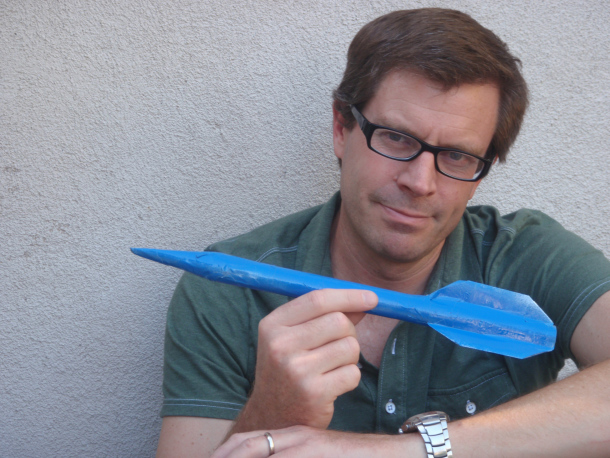 Rick Schertle has taught middle school social studies and language arts in San Jose for nineteen years. He is a lifelong tinkerer and a contributing writer to MAKE Magazine. Rick is director of The River's Washington Maker Workshop. He, his wife, and his kids love backpacking, good books, and world travel.