Contests, Sweepstakes, and Games, Oh My!
"I never win anything."
How many times have we all said that? How about "Winner, winner chicken dinner!" Or, for you poker aficionados, "One time!"
Do you know someone who's related to someone who dated someone who knew someone who used to work with someone who won the Publisher's Clearinghouse Sweepstakes? We live in a society in which games, sweepstakes, and contests are all wooing us for our attention (and hopefully business). Are you playing the Safeway Monopoly game right now? I'm one piece away from winning a lot of prizes. I bet you are too. If you were around in the spring a couple years ago, you'd know I can't say I never win anymore. If you missed out on that excitement, you can read about it in my Estuaries post from June 2014.

Sweepstakes and contests are fun. Legitimate ones, no matter how miniscule the chance of winning, still have that allure of possibility. Even 1 in 50,000 is still a chance. Contests are exciting. They get our competitive juices flowing. There are rules. There are restrictions to prevent nepotism. The winner is determined based on a pre-set list of requirements. Period.
One of the reasons I like contests is because there are rules. I need things spelled out so I know what I'm dealing with.
I was surprised when God decided to reveal some strongholds in my heart as a result of a couple contests. Most recently, the Northern California Human Resources Association announced it was going to have a social media contest to help promote their upcoming conference. I enjoy social media and was looking forward to the event, so I promoted the heck out of that conference. I used the designated hashtags, and liked, retweeted, and shared others' posts on Twitter, Facebook, and LinkedIn. I even made a fun video to share.
In the end, I won by a landslide! I had over 90 points, while the others had close to 20 points each. First place was a free hotel stay at the conference, second place was a $250 Visa gift card, and third place was free parking at the conference.
I had fun promoting the event and I actually won the contest, so it sounds like a win-win, right? However, as we got closer to the event, feelings of discontentment stirred in me. The free hotel stay was great, but I personally didn't get anything. My employer was going to pay for a hotel anyway, so all my hard work just saved my company money. I didn't get anything in my pocket, unlike that $250 second place Visa card. Should I have strategized and gone for second place?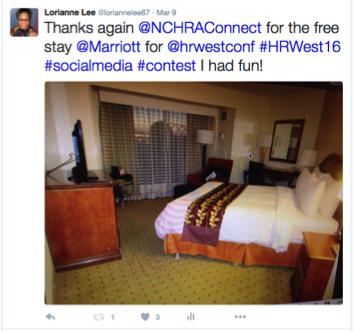 Why couldn't I just be content and satisfied with winning a prize that saved my company money? Sure, I had fun playing the game, but I did the work but they got the prize. There's the rub. It was the same feeling I get when I feel like I'm doing more than others or when I'm not feeling appreciated. That's when bitterness and resentment take root in my heart.
I also recently participated in a T-shirt designing contest. The rules, deadline, theme, and criteria were spelled out up front. I had fun creating a design that I thought fit all the criteria. I submitted my design on time—and then the rules changed. The organizer extended the deadline to allow others more time to submit an entry.
It really bothered me when the rules changed because it reinforced the lies I believe about myself and how others see me. What I heard was they didn't want me to win so they changed the rules to make sure someone they liked better won. I know this isn't true, but that's the lie the Enemy told me.
As someone who has always struggled with feeling accepted, contests and games should serve me well. There are rules and anyone can win, regardless of how we feel about ourselves or whom we know. As long as we follow the rules, everything should be fair.
But God showed me that it doesn't matter if I win or not; I still have issues with fairness. I won the social media contest, yet I got caught up in feeling like it wasn't fair. I didn't win the T-shirt designing contest and I felt like it wasn't fair. Justice, fairness, right and wrong—these are still big issues to me.
When I sat down to write this blog, I knew what I wanted to say about contests. I had a nice, neat, tie-it-up-with-a-bow type of blog all ready to go. But once again God, the ultimate editor, opened my eyes to what he wanted me to explore. So, no, I don't have an answer, happy ending, or even an I'm-in-the-middle-of-processing type of update.
What I do have is this realization: I can't believe I'm dealing with this again.
Okay, God, I hear you. I need to spend more time with you on this issue. Open my eyes and ears to what you say about what is fair, just, and right. Show me the lies I still believe. Give me the tools to combat the Enemy. Empower me through your Holy Spirit to finally break these strongholds once and for all. Amen.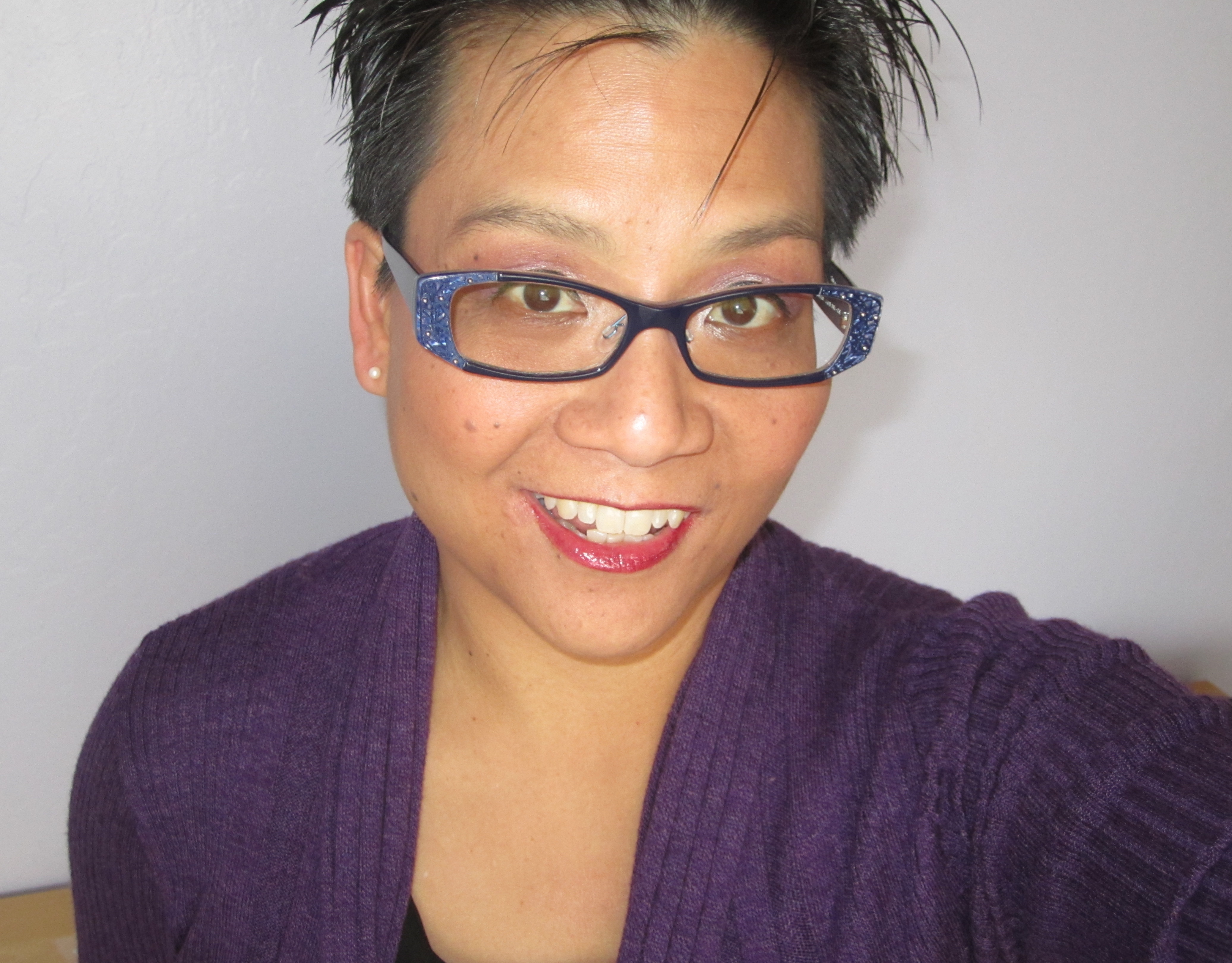 Lorianne Lee's whole identity was being a teacher (or so she thought). Now she's trying to figure out who she is without being "Miss Lee." Lorianne enjoys being an auntie to her nieces, nephew, and friends' kids who call her "Auntie Lorianne." She loves food but can't afford to go out anymore. Some call her a prayer warrior, but Lorianne doesn't feel worthy of that label. Lorianne wants to find her identity in Christ. She's trying to be open to whatever God has for her, but she'll tell you she'd much rather God just tell her what to do, whom to hang out with, and how to spend her time.