Do Not Be Anxious About Anything
I spent the last several days barreling down the highway at 80 miles per hour (yes, that's the speed limit in the middle of nowhere, Wyoming) and reflecting on the last six months of our lives. My family and I were heading from Leavenworth, Kansas, to our new home in Fresno, California.
In the last few months we've hit a significant rough patch in my family's life and ministry. Earlier this year we found out that the future of military ministry would be drastically changing. My wife, Amy, wrote a little about that in her last blog post.
On top of the uncertainties about our future, I injured myself while skiing. Every year the program I worked for takes our high schoolers skiing. I guess I'm not as young as I think I am, and I took a pretty hard fall that led to a concussion and a messed-up knee.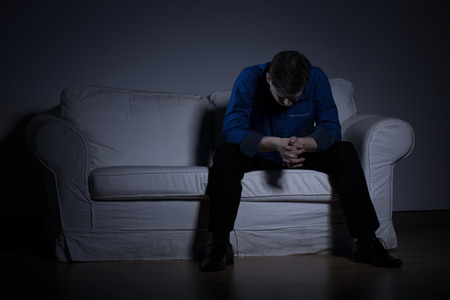 Copyright: bialasiewicz / 123RF Stock Photo
I didn't initially realize how severe the concussion was, but my wife convinced me to see a doctor when I couldn't remember how to cut oranges. I was also forgetting names, schedules, and more. After many tests and evaluations, it turned out I had post-concussion complications.
The treatment? A dark, isolated room without any stimulation.
For an extrovert, it was torture! During this time, I prayed a lot. It was humbling to be so incapacitated. I prayed because I lashed out at my family, I didn't understand what was going on, and I lay there doing absolutely nothing (except listen to a few podcasts, which I begged the doctor for).
After that week of torture, I had to endure several more weeks of not driving and low stimulation.
Though extremely difficult, those weeks of rest ended up being beneficial. During my time alone, I prayed a lot about our family's next steps. I had more time for self-reflection and seeking God than I have ever had.
It became clear to me (and Amy) that God was moving us into a new season. As I started to look for jobs, I was apprehensive. The task of finding a new job seemed daunting, but I felt a sense of peace that it was right.
When nothing seemed like a good fit right away, I started to think, Well, maybe I could work for Starbucks or start up another taxi app alternative called Oober. I was starting to panic.
Despite our lack of clear direction, we decided not to continue in another capacity with Youth for Christ and to move from Leavenworth. We called our property management company and asked if we could terminate our house agreement at the end of June, and my in-laws in Minnesota invited us to move in with them.
We were essentially cutting all the cords that had created a safe place and made us feel comfortable. It was scary. Amy and I kept saying to one another, "Did we do the right thing?" "This is crazy."
But we continued to feel a sense of peace about our decision. And besides, it was too late to go back.
Finally, in mid-May, interview processes with two churches started to move quickly. This was exciting, but I had been in job interviews many times before and knew they could end quickly. We both kept saying that I might not be offered either position, so Amy was also busy looking for potential jobs.
What a surprise when I was offered both jobs.
In the last six months, God reminded me to trust him and to call out to him. Philippians 4:6-7 remained in my mind during our time of transition and unknowns: "Do not be anxious about anything, but in every situation, by prayer and petition, with thanksgiving, present your requests to God. And the peace of God, which transcends all understanding, will guard your hearts and your minds in Christ Jesus."
It is not always easy to trust God. And it isn't always easy to not be anxious. God used the concussion to speak to me and give me clarity. It forced me to stop and pray. As a result, he gave me peace throughout this process. And as always, he provided.
We are currently in our second day in Fresno, and so far we love it! We are thankful for God's faithfulness and the new journey that is before us.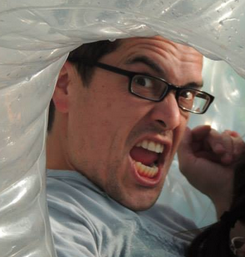 Kyle Guerrero has been married to his wife, Amy, since 2005. They have three beautiful daughters, Eva, Olivia, and Alexa. They have been connected with The River for over nine years and have been involved in small groups, youth ministry, and international service trips. They previously lived in Malawi serving the poor, in Uruguay ministering to third-culture-kid families, and in Leavenworth, Kansas, serving military families through Youth for Christ. Kyle is now a missions pastor in Fresno, California.
Kyle dislikes long walks on the beach and candlelight dinners. He loves being outdoors, learning new things, exploring, and being with youth, God, and family.