A few years ago I was asked to help during the wedding of a dear friend. The wedding took place outdoors amongst the trees in the Santa Cruz Mountains. It was a beautiful setting, made all the more beautiful for the story behind their marriage.
Both the bride and groom had searched for a long time to find a spouse. They waited and wondered and thought that maybe marriage wouldn't be possible for them. Then a mutual friend had a moment of clarity and suggested they meet. They had known of each other for years but had never had the opportunity to get to know one another. After their first date, it was clear they were a good match. One thing led to another and, six months later, they were engaged. They married a short time after that.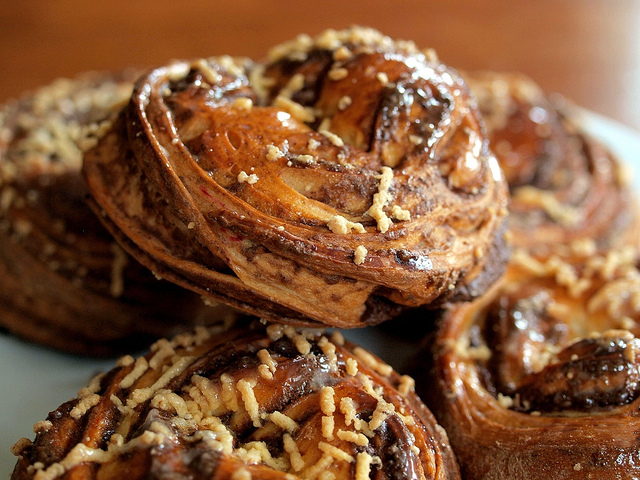 Photo by Roberto Verzo
I had known the bride and groom separately for over a decade, and I was convinced that this was literally a match made in heaven. They are very well suited for each other. But I had some concerns about their honeymoon. The groom had decided to keep the honeymoon plans a secret from his bride. Now, that seems pretty romantic, right? But this is a man who ran up Half Dome to catch up with some friends. He ran. When I was at the beach with him, he got bored and dug a gigantic hole in the sand just for fun. With his bare hands. To say the least, he leans towards the very, very fit side of the exercise spectrum.
Now, the bride is very fit too. And she really enjoys their active lifestyle. But I'm a girl, and I think girls should be pampered and relax and enjoy the finer things in life on their honeymoon.
So I was really concerned when, on the day of the wedding, the groom showed up with two bikes strapped to the roof of his car. They were headed out for their honeymoon right after the ceremony. During the wedding, all I could imagine was their biking down the coast of California and sleeping in a tent. And I started to get really concerned.
But the ceremony was beautiful and their relationship so sweet that I couldn't keep from enjoying the day. As the reception ended and we cleaned up the last of the mess, it was time to say good-bye and wish them well. Their marriage had been such a testimony to me of how God provides so abundantly in His right timing. I married in my mid-thirties, and I know the joy of having that desire fulfilled. So I wanted to say something meaningful to communicate the sense of celebration I felt. But I still had this nagging concern in my heart about their honeymoon.
As I walked up to them, they looked at me expectantly and out popped the words, "You should eat more pastries."
Wait. What? I was so confused. My brain was telling me to speak words of wisdom, but instead I repeated myself a couple more times. "On your honeymoon, make sure you eat more pastries." Although the bride and groom must have been confused, they just smiled and hugged me.
I walked away, thinking, Why? Why would I say that? I don't even use the word pastries—ever. All the way home, I was mortified that I couldn't pull two coherent sentences together to wish them well. I like to think I'm the type of person who can say the right thing in the right moment. But oftentimes I speak without thinking and regret my spontaneity afterwards.
I got a call from the bride after their honeymoon. Most of my embarrassment had subsided by then, but I immediately started apologizing for my blunder. The bride patiently listened, and then she said the most amazing thing. She said they had taken my words to heart and used it as their mantra on the honeymoon.
Fortunately, the groom did not have plans to bike down the coast or to sleep in tents. He had a perfectly romantic cottage rented for them in a quaint little town, and he had brought their bikes so they could bike around the town. Heeding my advice to eat more pastries, they had both taken the opportunity to relax, enjoy their new marriage, and indulge a little. It had been a meaningful message that they had taken to heart.
I was dumbfounded. God had used my words in ways I hadn't anticipated. He had used me to communicate words of loving encouragement to them.
It was a powerful lesson for me that I need to learn to trust the way that God has made me. And to trust the words inside.
"… do not worry beforehand about what to say. Just say whatever is given you at the time, for it is not you speaking, but the Holy Spirit." - Mark 13: 11 (NIV)
Have you ever been surprised by how God was able to use something you had done or said to bless others? How have you been encouraged by the words of others?
| | |
| --- | --- |
| | Growing up, Molly Meyer wanted to be a professional cheerleader. When she realized she had no natural talent for it, she decided to be an engineer instead. Currently she calls herself a stay-at-home mom for her three children. She finds this phase of life joyful, humbling, and challenging. She hopes that God is doing a transforming work in her and preparing her to make an impact in the lives of her children and the world around her. |