In everything, give thanks.
Holidays, especially those at the end of the year, are not easy for me. It's a time when memories of years past spent with family and thoughts of the future life without them intrude on the present, making it difficult for me to focus and be thankful for today's mercies.
My extended family is dispersed geographically. As the years go by, family members age and die, and, as new generations are added, new families understandably want to spend time together. My husband and I, without children of our own and without family nearby, wait for yearly holiday invitations and anticipate making travel arrangements, looking forward to catching up with news and changes.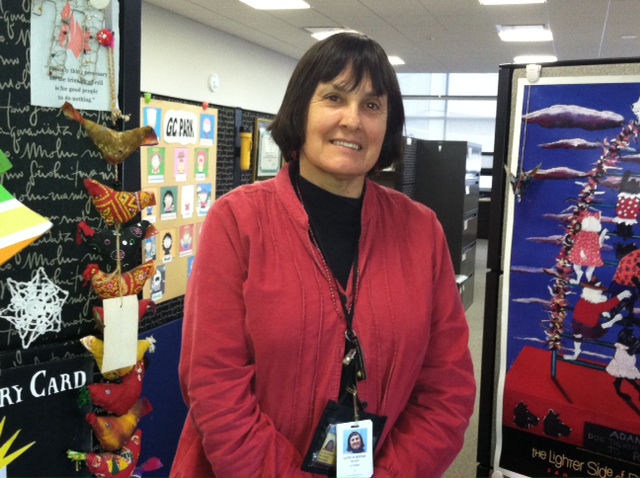 This year our annual Thanksgiving arrangements fell through. Tears were in my eyes as I thought of a bleak future, of cobbling together a Thanksgiving of our own or spending it with acquaintances. In the past, I'd thought of setting new traditions, but we'd put this off, assuming there would be aunts, uncles, or cousins who would include us in their festivities.
A week before Thanksgiving, we were invited to eat Thanksgiving dinner with neighbors. As I prepared simple dishes of roasted potatoes and sweet potatoes to take, I posed the question to myself and to God. How can I be thankful in this situation? How can I stop the self-pity and resentment that seem inevitable?
In that moment, God spoke to me in joyful memories, reminding me of the simple delight of these past moments, of the people who loved me and whom I was given to love. I left the potatoes, went to the computer, and sent an email to family and friends, reminding them of times together:
"Love, expressed in the sharing of food and conversation, is a precious gift, and I give thanks to God for you, hoping that, wherever you are, whatever your situation, you are having a wonderful time together with family and friends."
I went back to fixing the potatoes, blessed with a lighter heart and feeling connected to those I loved across time and space. And with this change, I felt moved to pray for others who, during this holiday, were struggling with issues of loneliness, misunderstanding, and hardship.
"In every thing give thanks: for this is the will of God in Christ Jesus concerning you." 1 Thessalonians 5:18 (KJV)
| | |
| --- | --- |
| | Lucille Boone has lived in downtown San Jose for over thirty years. She works as a part-time librarian for the city of San Jose at the Dr. Martin Luther King, Jr. Library and is currently studying for her Masters Degree in Counselor Education at San Jose State. She has been coming to The River since 2007 and volunteers with the toddlers on Sundays. |