Good Grief: Thoughts on Life after Death
It's been about half a year since a close friend of mine passed away. I cared about him dearly and the loss hit me hard. He was a special person in many ways, and his passing affected me greatly.
I first met Bryant in 2005 when I was an InterVarsity student leader in college. He was a sprightly young guy and a member of the freshman small group I helped lead. I have so many happy memories of Bryant from those days.
Fast forward to 2012. My husband and I moved to the Bay Area, where Bryant had moved as well. We reunited and quickly picked up our friendship where we left off. At this time I learned that Bryant had been diagnosed with cancer. I watched as he went through two years of chemotherapy, countless procedures, more pain than I can imagine, and the eventual discovery that his cancer was terminal.
When you walk alongside someone through the dying process, you begin to see life differently. Instead of worrying about grad schools, career, and dating like a typical twenty-something, Bryant was concerned about dying and figuring out what was most important in life. During this season of life, Bryant and I began a tradition of getting sandwiches from Ike's Place and eating them at a nearby park. It was usually when we were ripping into our green-apple lollipops afterwards that he would spring a surprise question or thought on me:
"Marie, what do you think heaven is like? Do you think there's food there? What do you think people do while they're there? Do you think we'll see each other there someday?"
"Marie, I'm angry at God. Why hasn't he taken my cancer away?"
"Marie, people seem to care about a lot of stuff that doesn't really matter in the end. I'm angry the world makes us think we need things that don't matter."
These were the types of conversations Bryant and I journeyed through. It seemed like the more we talked, the more questions we had. Yet, through the two-year journey, I saw a shift in Bryant. Even as he had more and more unanswerable questions, he also grew more at peace with God. In fact, towards the end, Bryant was so at peace that he was helping his loved ones embrace peace in knowing that he was going to be okay, even during his last days.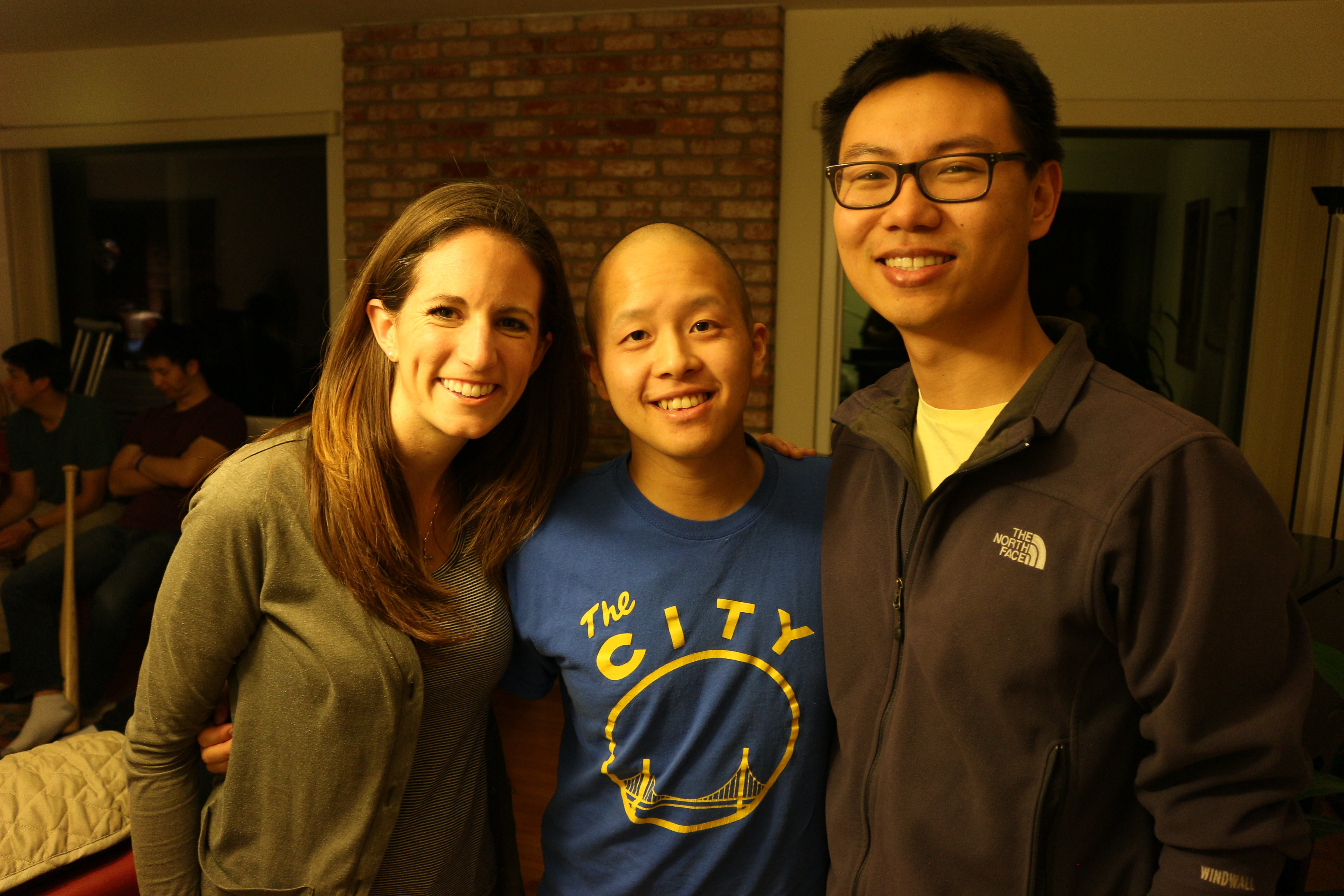 I remember the last day I saw Bryant. He was visibly at death's door. I was overwhelmed with sadness at losing a dear friend who didn't deserve to die, and I knew I would never see him again. Bryant was experiencing pain beyond anything I've witnessed before, but somehow his heart was alive. In my final moments with Bryant, he managed to tell me, "See you soon."
Hearing those words hurt because I knew I wouldn't get to see him again. As I sobbed by his bed, he reiterated, "See you next time." And then it clicked for me. Yes, I would be seeing him again—except the next time we met Bryant would be free from all pain and brokenness. Somehow, Bryant held onto that truth to the end.
Five days later, Bryant breathed his last. My grief was overwhelming, yet I started having experiences of sensing Bryant. I felt Bryant in the wind, I heard his witty little comments while walking through a park. He would visit me in my dreams and we'd eat In-N-Out together.
At the invitation of his sister Melissa, I visited Bryant's grave a few months after he passed away. While there we remembered our favorite things about Bryant and talked about him for hours. The experience unlocked something for me. I realized that if I let myself face the sadness, there was also great joy to be had in remembering Bryant.
I started visiting Bryant's grave more often. The more I went, the more I sensed the happy burden of carrying his legacy. In the midst of feeling sad, angry, and an array of other emotions, I realize that he is still here both in spirit and in the reminders of things that matter most in life. I'm always surprised at the joy I experience when I remember Bryant and try to incorporate his values into my life. Even as I write this, I feel as though he's sitting here reading alongside me. I imagine him smiling and teasing me for getting so touchy-feely about everything. But that's just what I do.
I want to encourage us to remember the things that matter most through the eyes of my friend Bryant. Though it's true that someday I will get to see him again in heaven, I also believe that I'm seeing him today in these little moments.
Here are a few quotes from Bryant during his last days, as transcribed by his sister:
"If I had to do it again, I would take more time to care for those around me. Especially those that seemingly don't have anything to offer me. To not judge people until I really know them, to spend more time loving and caring for those that I don't even know."
"Yesterday night, after I was in so much pain, I experienced the presence of God like I never had before. I felt like he was with me and protecting me, even though it doesn't make sense because I'm still dying and have cancer."
"You know, it doesn't matter that I didn't get a house or make a million by the time I was thirty like some of my friends. What's most important is I invested in those I cared about."
In your words, Bryant: Adios, muchacho! I'll see you next time!
Marie Fang has attended The River since 2012 and serves as worship coordinator. Before moving to the Bay Area, Marie was involved in InterVarsity Christian Fellowship and at Coast Vineyard Church in San Diego. She has a doctorate in clinical psychology, is a licensed clinical psychologist, and works part-time at a Christian practice.


Marie and her husband Daniel have been married since 2009. Marie is passionate about learning to love those who are frequently unloved and guiding others in their journey of developing a healthy sense of identity.