She stands in front of the supermarket and asks if I can spare some change. I've seen her before in the neighborhood. She may be developmentally disabled and lives in one of the local board and care homes, where she gets food, lodging, supervision, and a small allowance that is probably not enough to pay for her cigarettes. I've seen her in other places, including downtown churches, where she asks attendees for money before, after, and during services.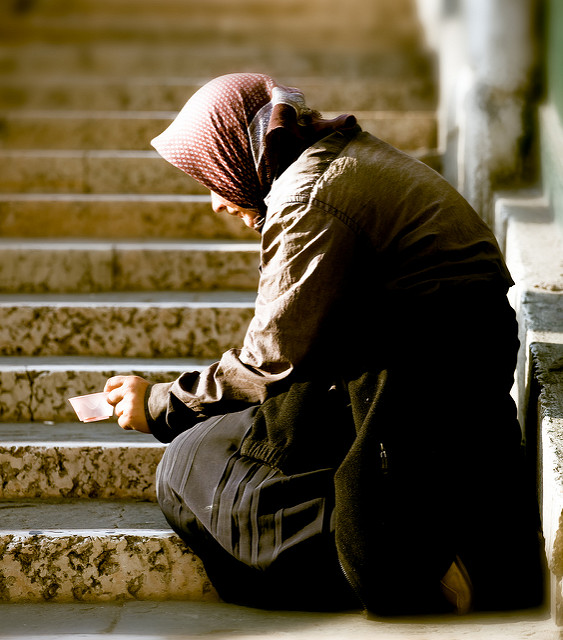 Image credit: Craig Allen / Flickr
I shake my head and move on. I don't have the time to talk with her; I don't know how best to help her. I can pray that her needs will be met, yet ringing in my ears is the verse "…whatever you did for one of the least of these brothers and sisters of mine, you did for me" (Matthew 25:40, NIV).
I'm angry that I have to put up with this situation, all too common in the neighborhood where I live. Questions, with no simple answers, run over and over in my mind:
If I give her money, am I helping her or enabling her to continue to ask for more?
If I give her money, is this good stewardship of resources that I have been given by God?
Will my giving of money help or hinder the kingdom of God on earth?
When I once brought up this issue with a pastor, the reply was, "You can't solve this problem. You're not Jesus." But Teresa of Avila wrote, "Christ has no body now on earth but yours; no hands but yours; no feet but yours. Yours are the eyes through which the compassion of Christ must look out on the world."
Yet, in a way, this pastor was right. My dilemma of whether to give and what to do goes beyond this woman's individual need and my individual response; this is an area that requires the response of the church as the body of Christ, and its vision of the kingdom of God.
I shared my dilemma with friends and others in my churches and community and together we found ways that both givers and receivers have found helpful in responding to those in need.
Be informed about this population and their needs. Talk not only with individuals but with those who know and work with them. Groups and individuals can help by advocating for services, providing a voice for those have none.
Refer people to organizations that can help with specific needs (food, shelter, rehabilitation); support these organizations through volunteering and donating money and other resources.
Offer bottles of water, fruit, or gift cards. Offer to buy a meal, or leave money with the manager of a café or restaurant to use for such requests at his or her discretion.
One friend only gives loans, and only to those he's acquainted with. If asked for a second loan before the first is paid, he'll say the first was a gift and refuse to loan or gift any more. Similarly, some church offices and community agencies help individuals put cash aside and draw on it for future needs.
I've also seen small groups and churches "adopt" the residents of a care home as part of their outreach.
Each of these options needs to be handled with prayer. I continue to struggle with what to do in situations like this, knowing that my response is not something I do alone, but an act shared by the body of Christ and offered in his name.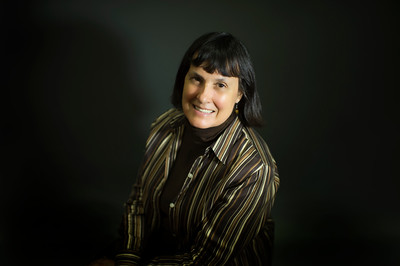 Lucille Boone has lived in downtown San Jose for over thirty years. She works as a part-time librarian for the City of San Jose at the Dr. Martin Luther King, Jr. Library and is completing her masters degree in counselor education at San Jose State. She has been coming to The River since 2007 and occasionally volunteers with the toddlers on Sundays.