In Preparation of Preparing for Death
My mom is amazing. I know many other people feel this way about their moms too—but really, my mom is amazing. She's sacrificial, strong, and resilient. She's a survivor of the Cambodian genocide. She kept our family together and alive while they trekked to Thailand for refuge, carrying me hundreds of miles in her womb. She raised six kids here, in a new country where she didn't understand the language or the culture. And she loved us well. I have never doubted my mom's love for me.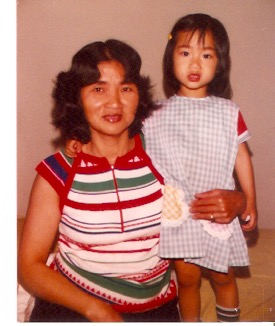 And now she's in her seventies, still sacrificial, strong, and resilient. But her body is worn. Over the past ten years, her list of health issues has been growing. She's been to doctors, specialists, surgeons, oncologists, radiologists. I can't even keep track of what her body has been through, and when I think about it, my eyes fill with tears (even as I write this) and I try to push it all away. I do not like thinking about my mom's mortality. I do not like thinking about her getting older. I will not even consider what my life will be like without her. NO, NO, NO!
Yet, despite my protests and denial, my mom is getting older. My mom will not live forever. And I will probably live some days without her. When I consider that, my heart fills with pain and fear.
Several weeks ago, my dad called to let me know my mom was experiencing yet another health issue and to ask if I could make other arrangements for childcare. She was supposed to take care of Ángel the next day, but my dad wanted her to go to the doctor ASAP. When he told me what was happening, I agreed, but my mom did not. I could hear her in the background, saying, "I'm fine. Why did you call her? I don't need to go to the doctor. I can take care of Ángel tomorrow. Mary, bring him!" She was thinking of me and not herself. Her health could wait a day. But I was not okay with that. My dad was not okay with that.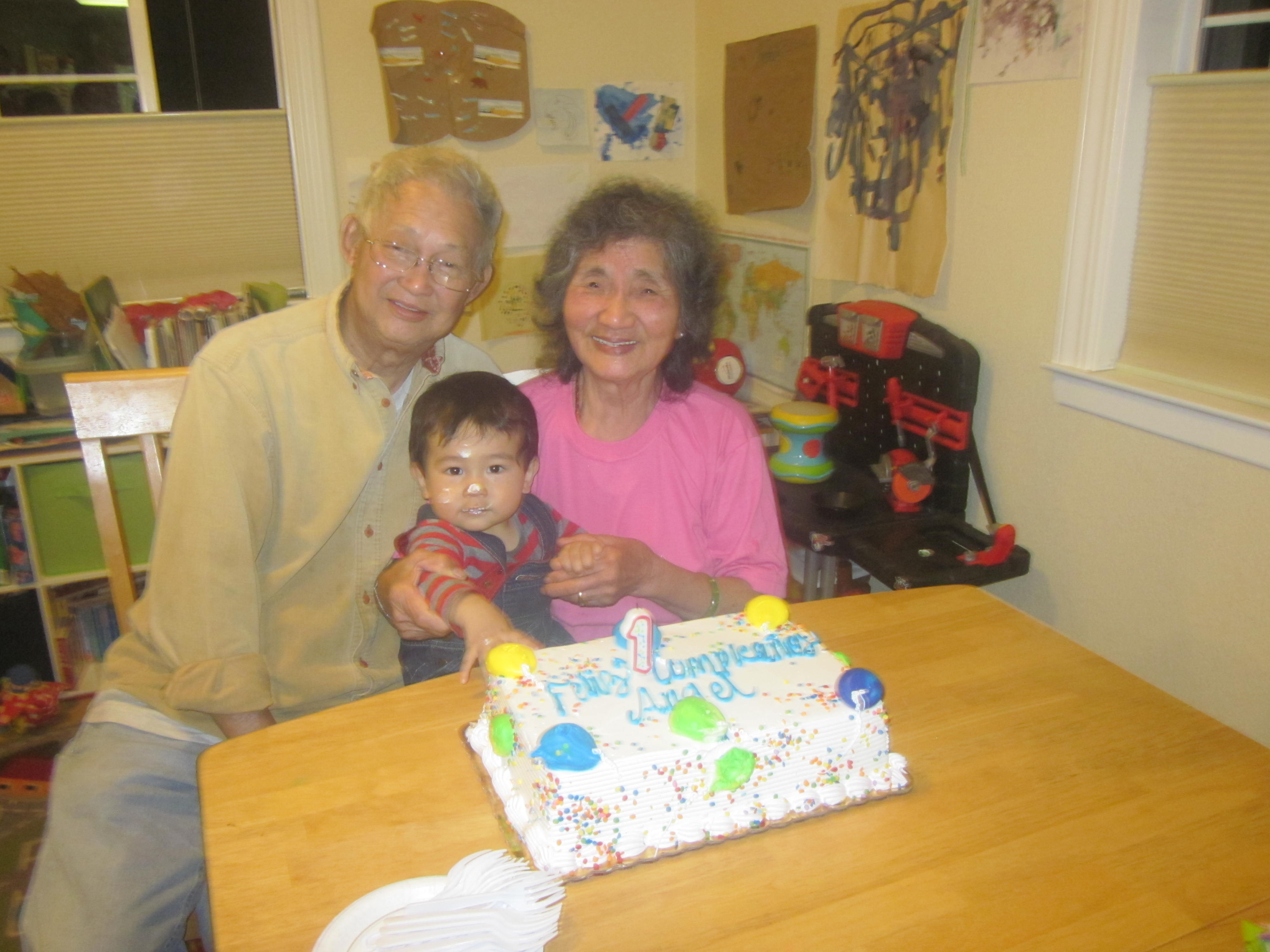 I called my supervisor, told her about my mom, and asked if I could call into a work meeting from home. She said yes and then asked, "Are you okay?" Her question beckoned me to a place I was avoiding. I wanted to operate strictly in a "figure out logistics" mode, but she called me into a "how is my heart" space. I did not want to go there, and I didn't that night. The next morning, when I called into the meeting, my supervisor asked everyone to start with silent personal prayer. I thought, Awesome, I can get the dishes done.
My hands covered in soap suds, I started to pray and my mom filled my thoughts. I prayed for her doctor's appointment, for her protection, for her healing, for her body and her spirit—and then my eyes started filling with tears. My heart cried out to God, "Please God, please, do not let my mom die. Please do not let anything happen to her. Heal her. Let her be okay. I am not prepared for her to die. Please, please, please!"
And then I heard a quiet voice within ask, "How will you prepare?"
I replied, "I won't. I will deny the reality that one day my mom will die." And I finished the dishes without another prayerful word.
It's been six weeks since then. Six weeks of doctors and specialists and my mom's health issue has not yet been resolved. She continues to be sacrificial, strong, and resilient. And me? I'm still in denial—but I'm choosing to engage. I'm choosing to participate in health conversations and to ask questions about her numerous appointments. I'm choosing to be helpful with setting up appointments and translating when I can. I'm choosing to look into her eyes even though that forces me to see her age. And I'm choosing to spend more time with my mom, gathering and recording family memories, stories, and recipes.
This is my way of preparing to prepare for the day my mom is no longer around.
Mary Chong Carrera was born a friendly, fiery extrovert with a flair for drama. Growing up has brought a healthy dose of wisdom; she's learned to appreciate being still and quiet.

Mary attended Santa Clara University, where she cultivated great friendships, studied accounting, and fell in LOVE with Jesus (Christ, not her husband--that Jesús came later).

Mary has a passion for people and loves developing friendships, empowering leaders, and walking with others as they explore faith. She's wife to Jesús, mom to two adorable sons, Jesse and Ángel, part-time InterVarsity campus minister at San Jose State University, and assistant coach for a high school girls basketball team. Though her big Chinese family drives her up the wall sometimes, she loves them to pieces and knows she wouldn't be who she is without them.