Making as Meditation and a Connection to our Creator
As I'm running pieces of wood through my table saw, my mind wanders and weaves like the Amazon River. I'm totally unplugged and in my own thought world.
Making things is often where I find my meditation. Making for me isn't a uniquely spiritual exercise, but a place where I clearly meet God through a creative outlet. "The Zone," I sometimes like to call it, is a place I like to be.
Sure, sometimes I need to slip back into the real world to make sure I'm soldering a wire into the right spot or cutting something to the correct length, but then I can slip back into The Zone. A few years back, I was at a conference where the director suggested lighting a candle during my times of making to remind me of God's presence. While this may not have worked when I was taking a gas motor apart or when spray paint fumes were in the air, the flame was a tangible sign of God's spirit present to me.
In lightening-fast Silicon Valley, I've come to appreciate people who have creative outlets. I've met a lot of these tinkerers and artists at the annual Bay Area Maker Faire. Maker Faire is a place where artists, basement tinkerers, and garage inventors bring their creative wares to share with the world. Whether it be knitting, crafting, robotics, or building model remote-controlled airplanes, taking the time to pursue a creative endeavor can be a way of connecting with our Creator.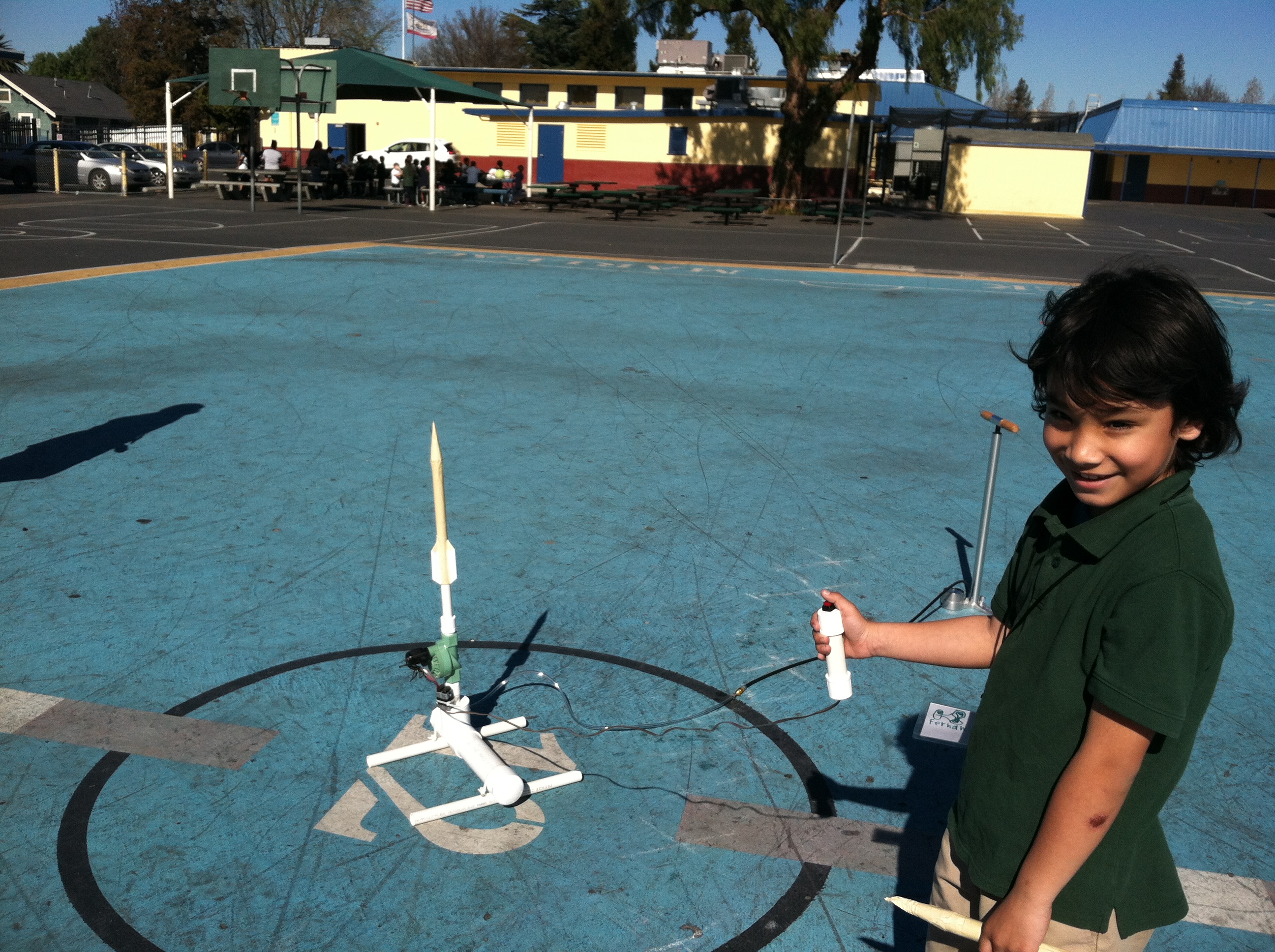 I'm a life-long tinkerer. I learned it from my dad, and he learned it from his dad. I guess it makes sense that my son and daughter have caught the bug as well. My grandparents lived in a small apartment in Los Angeles, but my grandfather had a little shop out back. I can distinctly remember the smells of mineral spirits and fresh sawdust. Woodworking was his craft of choice. As a kid, I remember riding with my dad in his pick-up truck on frequent trips to the hardware store. One particular invention of mine that I remember was the classic door alarm I designed to keep my sisters out of my room. When I first tried to activate it, I ended up trapped in my room! We'll call it an early prototype.
Kids these days don't seem to have the making opportunities that I've had. Maybe our society as a whole has more of a user and consumer mentality rather than making and creating. So another way I've connected with God through making is by sharing this joy with others. At the middle school where I teach, I run an after-school maker club a couple of times a month in my classroom. With a 3D printer, boxes of robot parts, and bins of other raw materials, it's not your standard seventh-grade language arts and history classroom.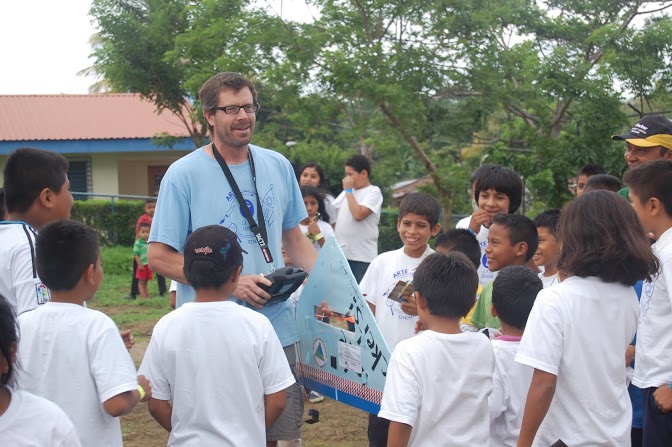 With The River's support, I've been blessed to help start and direct the Washington Maker Workshop. The WMW is a place for kids to play, learn, build, create, and make in the resource-poor Washington Neighborhood in San Jose. A hundred-year-old garage has been converted into a workshop and an additional 225-square-foot classroom designed with custom open source plans has been built next to it. While neighborhood kids are already taking classes in the space, by the end of summer it will be abuzz with blinking microcontrollers, a CNC router, and maybe even a laser cutter. The theme will follow the Maker Faire axiom: "If you can imagine it, you can make it!"
I hope that as I share my journey as a maker and the maker spirit with others, they will come to enjoy it as much as I have. Through making and creating, maybe others will come to see the creativity of the ultimate Creator.
| | |
| --- | --- |
| | Rick Schertle has taught middle school social studies and language arts in San Jose for nineteen years. He is a lifelong tinkerer and a contributing writer to MAKE Magazine. Rick is director of The River's Washington Maker Workshop. He, his wife, and his kids love backpacking, good books, and world travel. |
We've got a lot of creative people in The River Church Community. If you have ways that you meditate while you make and create, please share via the comments below.