I am fortunate to live near San Jose State University, within walking distance of my place of work on campus. I don't drive, so I rely on the bus, light rail, and the occasional ride from friends to get beyond downtown San Jose.
While taking public transportation is convenient, I have often begun journeys feeling overwhelmed, disoriented, and alien. On the bus or light rail I rarely see a friend, neighbor, colleague, or someone with whom I want to strike up a conversation. The people I recognize or who recognize me are most likely to be needy persons I encounter in my role as a public servant and would rather not meet outside work.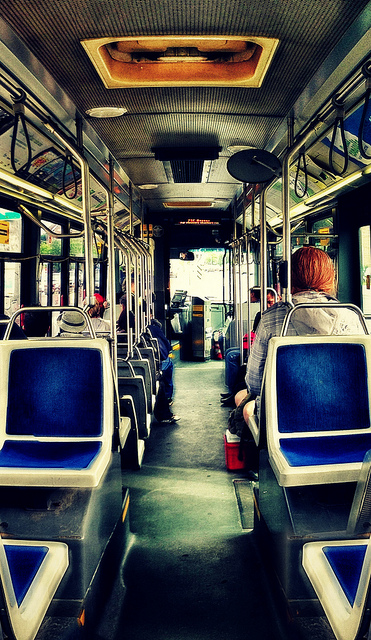 Image credit: AV Dezign
It's easy to catalog what annoys me on the bus: crying children; people talking to themselves; people talking loudly with profanity; people listening to loud, repetitive music without headphones; the person who smells (or tells me I smell nice—just the person I want to get in conversation with!); the sleepers, or the hoarders who block aisles and seats with shopping bags.
As an introvert who values silence and solitude, I'm tempted to get lost in reading a book or close my eyes and listen to something soothing on my MP3 player. A noisy, crowded bus is not my ideal world!
I've found that my distraction and dissatisfaction change when I see rides on the bus and light rail not as disturbances and irritations, but as opportunities for prayer and meditation. Entering the bus, I ask a silent blessing for safety and traveling mercies for the driver and my fellow passengers. As I notice individuals, I pray that God's will be done in his or her life. I often find, just by observation, a concern for prayer. For those appearing exhausted, I pray for strength and energy for the day ahead. Seeing those who may be immigrants or newcomers, I reflect back on the times I had to navigate the culture of a new city or country, and pray for direction and comfort for them. Encountering children, grandparents, and parents riding together, I give thanks for the love between generations and pray for patience and guidance. When I see those who seem angry and disturbed, I pray for peace.
These prayerful encounters often lead to intercession for those involved in policymaking and caregiving in my local community and in the wider world. As I pray, my thoughts and irritations settle down. I know that some on the bus may be grieving inside, while others are celebrating, and in my prayers I weep with those who weep and rejoice with those who rejoice.
And the journey becomes lighter.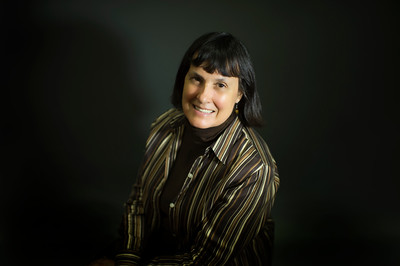 Lucille Boone has lived in downtown San Jose for over thirty years. She works as a part-time librarian for the City of San Jose at the Dr. Martin Luther King, Jr. Library and is completing her Masters Degree in Counselor Education at San Jose State. She has been coming to The River since 2007 and occasionally volunteers with the toddlers on Sundays.