The topic of community has been a big discussion at The River this fall, and it reminds me of another time in my life when I was seeking community and friendship, and not finding it. Or so I thought.
I was a young news reporter and newlywed living in a small town. My husband and I did what seemed to be all the right things. We found a local church that appeared to be a good fit for us. We even joined a small group that met at the home of one of the pastors, who happened to live near our neighborhood. Each Wednesday night, we faithfully rushed home from our jobs to sit in a circle on the floor, reading a short Bible passage and sharing our prayer requests.
Fitting in is hard when you move to a new place, and even harder when you are very different from the locals. Most of the other members of our small group were middle-aged, not in their twenties, and we never really hit it off with the other young married couple. With the exception of the pastor and his wife—who were from the Bay Area, like myself—most were from the same rural area, and almost everyone was white. I didn't feel like anyone could understand the struggles I was facing at the time: the disapproval and misunderstanding from my parents over my chosen field of work and its low pay, my confusion in trying to synthesize a new life with my family's culture and that of my husband.

Image credit: Pierre Guinoiseau
Perhaps I kept my guard up too much. I'm an introvert by nature. Everyone referring to me as "the girl from the TV station" made it even harder for me to be vulnerable in a way that could lead to anything deeper than casual acquaintances. And since I worked weekends, I had to rush to the office right after Sunday services instead of lingering around or going out to lunch with friends.
Instead of having a close-knit church community, I found myself collecting a piecemeal assortment of friends, from the colleagues with whom I talked shop about our crazy line of work to my hairdresser, a Chinese-Hawaiian woman, with whom I commiserated about the lack of authentic Asian food. She and I talked about getting together for coffee or lunch sometime, but never followed through.
Still, I longed for Christian community. I prayed, "God, could you bring me some close girlfriends with whom I could share my spiritual journey? And maybe an Asian friend too?"
My husband and I began missing more small group meetings and eventually dropped out. "Our schedules are just too busy," I demurred. That was true, but perhaps the truer reason was that it was discouraging to go to meetings each week and still feel lonely in a crowd. We fell out of touch with the small group, including the leaders.
Months later, I went into the salon to get my hair cut and saw a familiar face sitting in my stylist's chair. What was the pastor's wife doing here? And why were the two of them talking and laughing so much?
It turned out that my hairstylist had once been a member of our church and the same small group. After a breakup, she left to join another congregation. But things were better now. "I'm engaged!" she exclaimed, showing me her ring. "And I'm moving back to Hawaii!"
My heart sank, as I felt like I should have been celebrating with them but instead felt like an awkward interloper. Perhaps if I had taken up the invitations for coffee or opened up more at small group meetings, I would have had two close Christian girlfriends. The opportunities for friendship and community had been there all along. I just didn't recognize them for what they were. Or perhaps because of my youth, insecurity, or innate personality traits, I didn't know how to reach out.
Not too long after this, my husband and I moved back to the Bay Area. But I've reflected on this incident over the years, when I've found myself in various situations, wishing I had more friends or a closer-knit community. I'm still more of an introvert by nature and joining into Christian community is something that takes conscious effort on my part. It may seem obvious to others, but for me, I have to remind myself that proximity alone doesn't build relationships. And if I don't actively seek out friendships, eventually those windows of opportunity may close.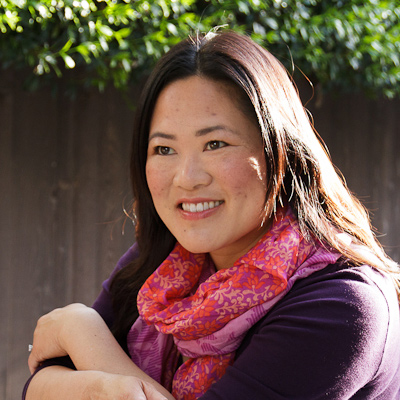 Grace Hwang Lynch is a freelance writer and editor and full-time mom. You can find more of her musings on raising a mixed-race Asian family, as well as some great family recipes, at HapaMama.com.