One of my joys in life is to grab a cup of Philz coffee in the morning. I'm not allowed to do this every morning for budget reasons, of course. The magic is in going when there's no line and the barista gets the cream and sugar levels just right. I hit the jackpot with one of those mornings a few weeks back.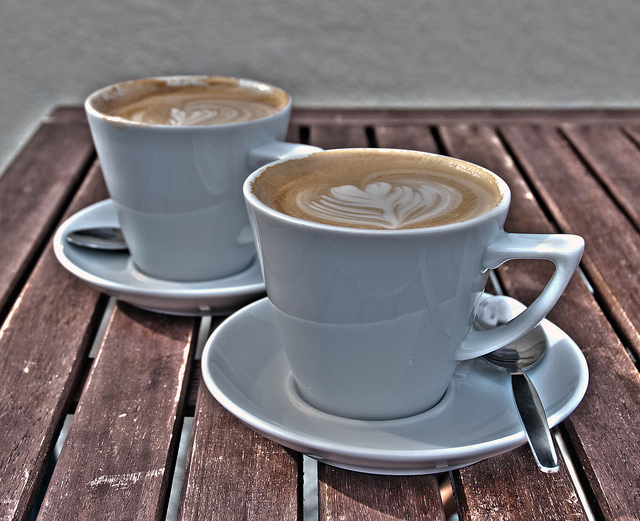 Image credit: Berit Watkin
After I ordered, I got in line to pay. When I was at the register, a line quickly formed behind me. I gave the cashier a twenty-dollar bill, and she gave me back a $20, $5, and two $1 bills. I stepped aside so she could help the next person. Counting the change as any good Asian would, I hesitated. Time suspended—swirling in my mind were all the things I could buy with the $20 I had gotten back: an extra dessert, treat the kids to ice cream in the afternoon, pedi? Before I could get too far into the fantasy, a voice came into my mind. Yes, a voice. Not a real voice—just the contrarian to rationalization. The little angel on your shoulder.
Why? Why did this voice come in a moment when I was about to gain a sweet reward I had not earned? I suppose this was the work of the Spirit within, trying to guide me from that which will diminish joy in my life. At that moment, I wanted to tell the Spirit to go on vacation. But the voice was persistent—and it was calling me to consider how I would feel if I got away with this. On the one hand, it was the cashier's mistake and I would be able to spend the money on something extra. On the other, there would be a brooding cloud over me, a nagging feeling that I was unclean. Conscience is a real thing, and from past experiences I knew I'd be replaying this event in my mind. I'd probably text all my girlfriends, seeking approving words and consolations when there shouldn't have been any. Now what?
So, the angel won. I turned, interrupted the cashier, and told her she gave me too much change. She was surprised, thanked me, and said to another customer, "It's nice to know there are still honest people out there."
Yeah, yeah, yeah. I took my correct change and went to pick up my coffee. I walked out of the coffee shop, surprised that I didn't expect anything more from her—like a coupon for a free coffee.
Later that weekend, my family and I went on a trip to San Simeon. During dinner, I shared the story with them. I confessed how I didn't want to give the money back, but I did. This opened up a conversation about when they were faced with such a choice and what they did. Honestly, having such a conversation with a ten-year-old and an eight-year-old was a train wreck. What I can dig out from the shambles was that they too, no matter how low the stakes, have experienced being pulled in opposing moral directions and facing difficult decisions.
All I know is that I feel freed from having been honest with the cashier that day at Philz. I have continued to struggle with decision-making since— with some big decisions, some small. Some days it's exhausting, and I just want to throw in the towel. Other days I feel strong. In reflecting back on the extra change incident, I feel like that small choice changed me. I showed myself that being honest does take courage and sacrifice, and that it's worth doing.
It's in the little things we do that we eventually become. The road ahead is sprinkled with many more little moments to choose well.
| | |
| --- | --- |
| | Kuimeuy (ku-may) Wang has been married to Kevin for twelve years and is mother to Zoe (10) and Micah (8). She lives in Silicon Valley and volunteers at school through Project Cornerstone. Her hobbies include trying out new restaurants, especially fusion ones; dabbling in art with her son through YouTube drawing videos (Sponge Bob, angels, reindeer, the Hulk); photography (but it doesn't return the affection); and running. Her favorite book of the Bible is Ephesians; her favorite TV show is Enlisted; her go-to meal after traveling is a nice bowl of pho. Tell for when she's tired: necklace statement pieces to draw attention away from the bags under her eyes. |