What I Learned About Faith From My Brush with Cancer
"The biopsy of the lump we removed from your eyelid just came back from the lab. It came up positive for non-Hodgkin's lymphoma. You should follow up with your primary care physician." This was the message I received from the doctor's office fifteen years ago.
I was speechless. I was set to begin a long-awaited study leave the very next day. But the study leave was not to be. Instead, the next months would be filled with activities I had never remotely imagined. I endured a battery of tests: CT scans, MRIs, and a particularly unpleasant bone marrow biopsy. I conferred with oncologists at Stanford, UCSF, and USC. I visited a cancer support group. And I wept with my wife as we talked about the specter of death.
In the midst of enormous chaos, I experienced a kind of spiritual turmoil that I had not yet known in my life. But it was in this turmoil that God ultimately met me in a most profound way. The lessons I learned about faith mark me to this day.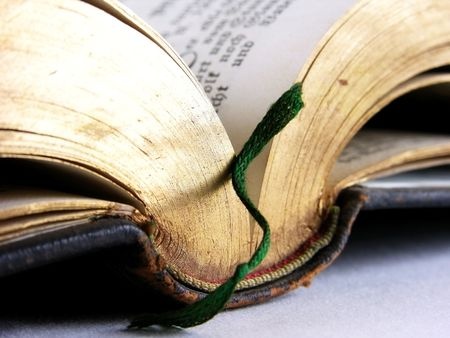 Copyright: / 123RF Stock Photo
Not too long after my diagnosis, one friend asked me, "What is God saying to you?" I wasn't quite sure how to respond—or feel. The reality was that I hadn't prayed much at all since my diagnosis. I was in shock. I was afraid. And I was angry. I was angry with God for interrupting my sabbatical (and my life!) with this disease. I was angry with my friend, whose question seemed to insinuate that I'd be praying more if I was a faithful follower of Jesus and I'd be hearing messages from God if I was a more spiritually mature person. But I simply could not think of anything meaningful to say to God. And I heard no words of comfort or explanation coming from heaven. I was like the deaf and mute man that Jesus encountered in the gospel story… except that I was still in darkness.
Two weeks after my diagnosis, we moved from Hawaii to Oakland to gain access to a wider range of doctors. While in the Bay Area, I attended Rockridge United Methodist Church. I was used to worship consisting of a message and some songs. At Rockridge, Sunday morning worship followed an extensive liturgy. The morning unfolded like a scripted play in which everyone had key lines. The minister began the gathering by speaking a blessing: "The Lord be with you." And the congregation, in unison, responded, "And also with you." The people would confess their sins aloud. And the minister would proclaim with gusto, "You are forgiven." On one occasion, during the prayer for people in the community, my heart was warmed as I heard these new friends utter prayers for my healing. When it came time for communion, the minister called out, "Lift up your hearts." And we worshipers responded, "We lift them up to the Lord." Toward the end of the gathering, we proclaimed together the mystery of our faith: "Christ has died, Christ is risen, Christ will come again." We repeated these same words, week in and week out.
I had always thought such scripted worship formats fell into the category of "vain repetitions" that Jesus decried. I may have even rolled my eyes on a few of my earlier visits there. But something surprising happened along the way. In this chaotic season that had rendered me speechless, the liturgy gave me words with which to worship my God. Without knowing it, I had begun to pray again.
They weren't my own words. In fact, I'm not even sure the words poured forth from my own faith—at least not at the beginning. I was like the paralyzed man who was brought into the presence of Jesus by the faith of four friends. Through the faith of friends and through the prayers crafted by generations of Christ followers, I was made whole.
Western individualism had formed in me a faith that was anchored in my own strength. In my brush with cancer, God taught me the beautiful reality that faith can, and perhaps must, be shared.
Brad Wong is the lead pastor of The River. He loves being husband to Vickie and dad to Ryan and Lauren. He studied pre-med microbiology at UC Berkeley, but his vocational path took a sharp turn in the mountains of the Philippines, where he shadowed missionaries who translated and taught the Bible.

Brad delights in exploring the world. During his time at The River, his ministry travels have taken him to Thailand, Uganda, the Philippines, China, Malawi, and Honduras.

He enjoys reading, running, Belgian ales, red wine, dark chocolate, good conversation, challenging ideas, thoughtful people, and food from every culture.