Ack, I'm the Mother of an (Almost) Middle Schooler!
In a little less than three months, my firstborn will put elementary school in his rearview mirror and look ahead to the wild and widening world of middle school. Yikes! And so, I become another in a long string of parents who waited endlessly each day for the bedtime that seemed impossibly slow in coming, only to find that the years have flown by at record pace.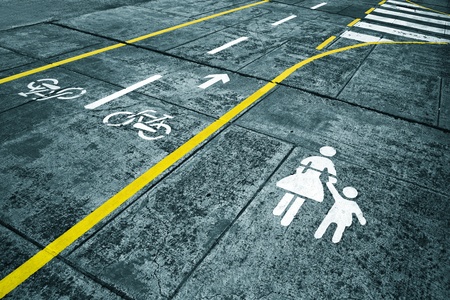 Copyright: robsonphoto / 123RF Stock Photo
I'm tempted to put my head in the sand and pretend this transition isn't happening. But a deeply meaningful encounter I had when this same firstborn was but a wee ten-week-old is helping me stay engaged. A seasoned mom of four rushed at me to greet the baby, exclaiming, "Oh… I love the newborn stage!" Pause. And then, with a more thoughtful tone, she added, "I love every stage."
That single comment has served as a beacon of hope for me over the last ten years. Those have been life words for me, inviting me to embrace and look for the gift in each stage of parenting.
Those words spoken to me hint of the ancient wisdom of Solomon:
For everything there is a season, and a time for every matter under heaven:
a time to be born, and a time to die;
a time to plant, and a time to pluck up what is planted;
a time to kill, and a time to heal;
a time to break down, and a time to build up;
a time to weep, and a time to laugh;
a time to mourn, and a time to dance;
a time to throw away stones, and a time to gather stones together;
a time to embrace, and a time to refrain from embracing;
a time to seek, and a time to lose;
a time to keep, and a time to throw away;
a time to tear, and a time to sew;
a time to keep silence, and a time to speak;
a time to love, and a time to hate;
a time for war, and a time for peace. (Ecclesiastes 3:1-8)
The seasons of the year come and go with predictable rhythm. Even in rather mundane ways, they teach us from a young age about change, about letting go so we can embrace. Those lessons are learned in things like wardrobe transitions from sweaters and socks to t-shirts and bare feet, and in the food we eat. Just when we think we can't enjoy another apple, the berries and peaches begin to arrive.
The seasons of our lives are occasionally as predictable (elementary to middle school, non-driver to driver, student to worker) and are sometimes clearly marked (single to married, childless to parent). But often to name the season of our life requires some reflection. What season am I in?
Perhaps that question seems overly poetic, an interesting conversation starter among intellectuals or artists with time to spare, but far from anything I have space for in my overflowing life. Does naming the season of life we're in even matter?
It certainly doesn't matter like eating and sleeping matter, but I do think it's a helpful window to the soul and one way to know what our soul-stretching work is at the moment.
As a parent, I try to watch the changing seasons of my kids' lives to help them prepare to let go of what is passing and to embrace what is coming. I expect some grief from my son as he closes the elementary school chapter—and I'm trying to be prepared to receive his grief when it squirts out sideways in amped responses to apparently mild occurrences. I expect he will experience an anxious mix of fear and excitement at the advent of middle school, so we're trying to keep the conversation open about what he is looking forward to and what may seem different or intimidating to him.
The same possibilities are there with the less-easily-named seasons of our lives. Every season has its gifts—I love every stage!—and passing from one to another almost always involves some form of grief in letting go. Giving mental and heart space to recognizing the season of our lives opens the door to healthily mourning what is passing and looking for the good that is coming.
Starting with Solomon's categories is not a bad place to begin. From there we can let our creative, season-naming mind loose!
For me, this seems like a time to savor. It feels like a sweet spot where the "little guy" in my son isn't too old to need (or even enjoy?) his mama, and the emerging youth parts of him, like more interesting conversations, are making life fresh.
My time to release is coming next. I sense it up ahead. I'll try to be ready for it.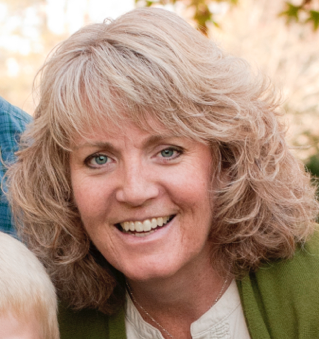 Michelle Manley likes the space of quiet reflection, reading, and prayer. She enjoys sitting and talking with others, listening for the creative work of God in daily life. Her eight- and ten-year-old sons help to keep her in the physical world. You can also periodically find her on the trampoline with them. She is married to Mark and has worked as a pastor at The River Church Community in the areas of Small Group Community and Adult Spiritual Formation for nearly seventeen years.