Blessing or Being Blessed?
Have you ever wondered if you are a blessing or if you're being blessed? I know I have. Here's my story.
I live a decent life. I am a closet artist, and my friends call me Dr. Doolittle because I usually have at least three pets living with me at a time. Right now, they are my new service puppy, Star; two kitties, Stretchers and Tigger; and my crazy parrot, Mango.I like to read, go to movies, play board games, hang out with friends, and attend events with my single's group.
I teach special education work with children with autism, emotional disturbance, and hyperactivity. I like using structure, daily routines, and positive praise to motivate the children to do what they need to do.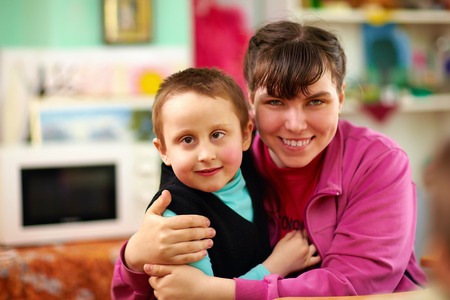 Copyright: olesiabilkei / 123RF Stock Photo
I just got back to work this year and am so blessed to be there. My class is a cute group of 12 very energetic five-, six- and seven-year-olds.
When I was sixteen months old, I contracted encephalitis, a swelling of the brain. I went into a coma. The doctors told my mother I would die or remain in a vegetative state.
My mother did not believe this, and she went to a church and asked some people to pray. They prayed, I came out of my coma, and relearned all the skills I had once had: walking, talking, and more. Though I came out of the coma, the disease left me with two learning disabilities and grand mal seizures until age five.
About five years ago, a doctor put me on a medication that started my seizures again. We eventually got them under control. Then I had another surgery to help with my gall bladder and my weight due to all the medications.
I started having strange episodes at night—mostly waking up out of a sound sleep, feeling very nauseated and like I was falling. If I had one or two episodes, it was no big deal. However, if I had many that lasted into the morning, I often would have grand mal seizures that day. The doctors figured out that, due to my smaller stomach, the medicine that had previously worked was now processing through my body too quickly.
Last year, my epilepsy went out of control. I started to have petite mal seizures at home. I was hospitalized many times while the doctors experimented with different drugs. It was all very scary, since the medicines that had worked before no longer worked. Some medicines turned me into a person I didn't know. Others made me have seizures and fall down. I was unable to teach, be with my friends, or function well.
I kept asking God, "Why? Why now? Why this?" I have a job that I love; I had just bought my first home.
Then I had an epiphany while I was in the hospital, eating tasty Jell-O. It was this: "You love children with special needs so much because you were supposed to be one of those children."
I keep 2 Corinthians 1:4 close to my heart: "… who comforteth us in all our afflication, that we may be able to comfort them that are in any affliction, through the comfort wherewith we ourselves are comforted of God" (ASV).
For sixteen years, I have worked with children with special needs. I am always drawn to those children, and they seem to respond well to me. How could I have a bad day when a child runs across the room to hug me? More often than not they exhibit a sense of joy that I admire and want to share in.
I remember struggling in school, feeling dumb and useless. When my students feel this way, I remind them that they are neither dumb nor useless. They can do it just like I did. What I most want to instill in my students is an "I can" or at least an "I will try" attitude. I love the a-ha moment they have when they realize they can.
My health is better now, allowing me to return to work full-time. I still occasionally have petite mal seizures and migraines, but not grand mals. I feel good most of the time. My brain is still healing, and sometimes my words and mouth don't cooperate. Though my confidence remains slightly shaken, it's coming back.
I am training my four-month-old puppy, Star, to become my seizure alert dog. Her main responsibility will be to remind me to sit down during my petite mals because I never know if they will turn into grand mals. She can also be trained as a therapy dog for the children I teach.
In my struggles in the last few years, I could not see God's plan. I still don't know why all these things happened. However, as I emerge slowly on the other side, I recognize that I have more patience, compassion, and care for my students and their parents. I see things differently.
Though my students' parents think I am helping them, the reality is that I am blessed to work with the sweet souls of their children, to see them grow and learn.
One of my new students doesn't speak. His parents warned me that when he started speaking, he would cuss at me, threaten to kill me, and run out of the room. Thus far all I have seen is a sweet boy who smiles and giggles at the sight of Star. My student has started talking—not much, but enough that I know he's in there. And I am blessed to be able to see that.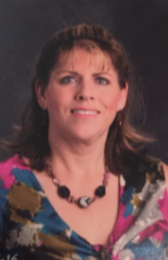 Heather Parker (or Ms. Parker) spends her days teaching small children with autism, emotional disturbance, and other disabilities. She spends her evenings hanging with friends, doing art, playing with her new puppy, or trying to recover from her time with the small children. She accepted Christ as a child and is working to build greater trust between her and God.