My family is almost at the end of a two-year house build.
The whole process actually began much longer ago. After my husband, Bill, and I had our second child (who is currently nine), we realized we wanted a third. Our home was small-ish and less than ideal for the type of family life, entertaining, and hosting we wanted for our growing family.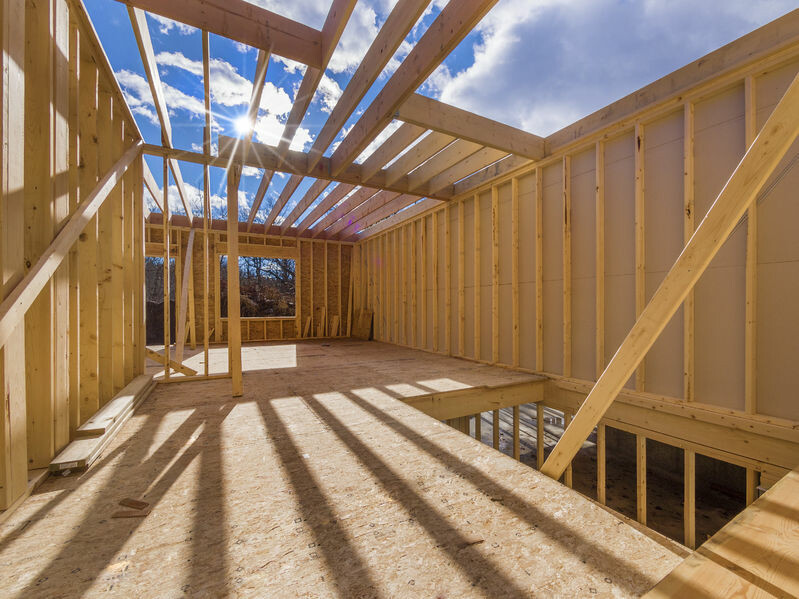 Copyright: babar760 / 123RF Stock Photo
Initially our marriage therapist advised us against building a home together based on our tightly wound, type-A personalities. We took him very seriously. We instead looked for a home to purchase in our neighborhood, outside our neighborhood, or even across the country. None of those plans fell into place.
Bill and I spent a lot of time talking, planning, and praying over what to do. What is a pretty straightforward decision in other parts of the country is not so in the Bay Area. The cost, time, and effort required to build a house here is double, triple, or even more than in other parts of the country.
We did not make the decision lightly. But we continued to feel led down the path of building. We loved our lot, our neighbors, and our location. When The River moved into our neighborhood, we took it as a sign of confirmation to continue living here and build a new home.
Once we decided to build, it took a long time to design the house and an even longer time to officially start. We waited for the economy to recover and our income to stabilize. And even after we began, a process that would normally take six months in the Midwest requires two years in the Bay Area.
Waiting to begin the house build, and now waiting for its completion, has been long, difficult, and sometimes painful. But I have discovered along the way that I am a different person because of the waiting.
If we had built the house immediately, I would have been particular, demanding, and stressed out. The process could have easily ended our marriage and harmed our children, as our therapist had predicted. I know of other families who have suffered this fate.
But I have tried to keep my eyes and heart elevated above the house. I have chosen not to allow it to become my idol. It is a house and only a house. It is far less valuable than my marriage and my kids.
I intentionally did not pore over design magazines to prevent myself from falling in love with any design element that would be too costly or difficult to attain. I went to vendors only as we needed them and quickly chose the best option they offered. I may not love every design decision, but this was worth not having to toil over every choice.
I also learned that waiting to hear my husband's preferences often leads to better decisions overall. In the past, I would have quickly decided what I wanted and then would be dead set on getting my way. That would often result in a hard heart and a war of words with Bill. Instead, I have learned to hear what he likes, consider it, and then decide. This allows me to have the pleasure of knowing that this is our house, the one we built together.
By no means have I been perfect in this process. But it has changed me for the better. I am learning to be less selfish and more patient. I am flooded with gratitude whenever Bill and I are both happy and satisfied with a decision. In the years to come, I will remember the joy of compromises instead of the bitterness of one-sided victories.
We have also learned to laugh along the way when we come up against each other's ridiculous strong preferences. We don't dig in our heels but work to come up with a choice that we both can live with.
I am grateful for the opportunity to experience a house build. And our prayer is that this is only the beginning of the story of how this house will be a blessing to our family and those around us.

Growing up, Molly Meyer wanted to be a professional cheerleader. When she realized she had no natural talent for it, she decided to be an engineer instead. Currently she calls herself a stay-at-home mom for her three children. She finds this phase of life joyful, humbling, and challenging. She hopes that God is doing a transforming work in her and preparing her to make an impact in the lives of her children and the world around her.