Caught in the Snares of Burnout
You know you're burned out when you can't even publicly acknowledge for a year that you're burned out.
This November marks one year since I stepped down from my role as worship coordinator at The River, bringing my three-and-a-half-year stint on staff to a close.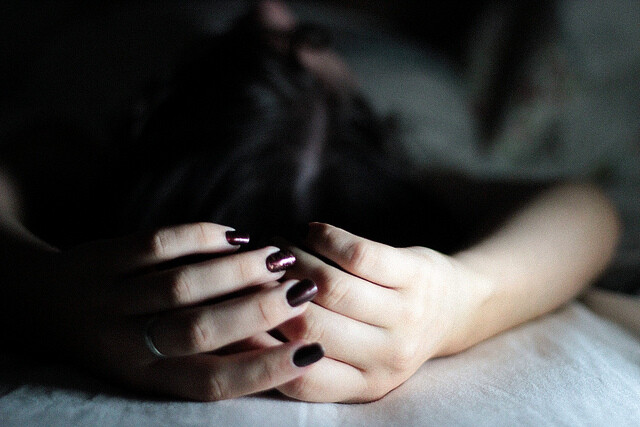 Image credit: Bianca Moraes / Flickr
If you were around then, you may recall that, as I said my farewells on stage, I assured you all that I wasn't stepping down from being a worship leader, and I most certainly wasn't leaving the church. I was just continuing on in a volunteer capacity.
When I said that, it was 100 percent my intention to do exactly that. I love The River. I love leading worship. I love working with the amazing musicians and passionate lovers of God's heart on the worship team. I love fostering a worshipful space with fellow worshippers in the congregation. I saw it as a privilege to continue on.
For a while, I continued serving on the worship team each month. But I had this weird, unfamiliar feeling every time I was on stage. Something in my gut didn't feel right. At first, it was tiny enough that I could gently brush it aside. Maybe I had some bad pizza the night before, and it just wasn't sitting well with me.
But then it got bigger. It grew harder for me to brush the feeling aside. Then, one Sunday in February this year, I was leading worship while, the entire Sunday morning, everything inside of me screamed, "I don't want to be here!"
I realized this meant I shouldn't be leading worship. So I emailed Luke Haythorpe and told him I had a bad attitude and needed an extended break from the worship team. Luke, in his ever-understanding nature, was gracious in his reply. I haven't been on stage at The River since.
Something happened inside me once I stepped down from the worship team. It's like my body finally had permission to feel the full brunt of what I could eventually name as burnout. All of a sudden, I couldn't bring myself to even show up on Sundays or participate in activities involving the entire church body.
I've probably been to Sunday morning service five times since February. That may even be a generous estimate. I didn't sign on to be a River partner this year. I didn't attend Riverfest. I simply couldn't bring myself to do any of these things. I did continue on with small group and other church-related activities on a small scale.
Naturally, this drastic shift sent a confusing message: Is Marie not attending the River anymore? Is she leaving the faith? What's going on? Even my loved ones have had difficulty understanding what I'm experiencing as I try to make sense of what's really going on..
For a bit of context, 2015-2016 was an incredibly rough season for me. Enough things in my life went out of whack that my internal world went out of whack with it. Things that I thought I understood well went terribly wrong, and some aspects of my life totally fell apart.
I went on a year-and-a-half-long emotional roller coaster. Sometimes I only made it out of bed in the morning because my dog nudged her face into my hand, whining for breakfast. Sometimes I didn't know how to "be" aside from just being alone.
In this season, I wasn't there for some of my friends in some pretty significant ways. My solaces in life were seeing clients, caring for my plants and animals, and dissociating into DIY projects. I felt like my mind was operating at about 15 percent of capacity, like how hospitals keep only the essential items powered by a generator during a power outage.
It was in this place that I had been trying to white-knuckle it through my role on staff. I thought, "God uses us in our brokenness. I can do this. I have to push through this for everyone else. I got this."
As it turned out, I didn't got this. If anything, I needed other people to have it for me so I had room to fall apart. It's exactly what I needed.
And with the permission to fall apart, I could give God permission to work. God doesn't need me to be on stage or have it together for him to be happy. If anything, he modeled for us through Jesus that even the perfect Son of God was humbled to the point of death. Even Jesus was beat down by the snares of this world.
And yet, even in the worst of these moments, God is there to carry us.
My journey is in progress. I'm still not really attending on Sunday mornings. On the occasions that I'm there, I'm not able to share in a heart of worship. My body is simply present in the room. And that is a feat of its own.
Through it all, the River community has constantly extended grace to me. I haven't been kicked out. I've been invited to share my thoughts when I feel ready and as they come. And people have stuck around me even when, in my humanness, I've been offensive, neglectful, and messy.
Thank you all for being a reflection of God's kingdom extended to me in a time of need. I can say that I am truly grateful for all of it.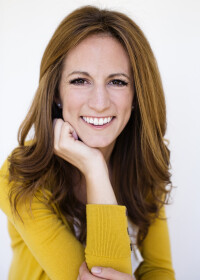 Marie Fang has attended The River since 2012. Before moving to the Bay Area, Marie was involved in InterVarsity Christian Fellowship and at Coast Vineyard Church in San Diego. She is a licensed clinical psychologist and works part-time at Christian practices in San Francisco and San Jose.
Marie and her husband, Daniel, have been married since 2009. Marie is passionate about learning to love those who are frequently unloved and guiding others in their journey of developing a healthy sense of identity.