Children's Prayers for Our President
I've interacted a lot with children throughout my life. I volunteered with my church's vacation Bible school as an older child. I participated in a Regional Occupational Program in Child Development while in high school, working in an elementary school for first period every morning before I went to class. I nannied twins during all four years of grad school. I interned as a counselor to students aged 6 to 21 with special needs. These days I volunteer at the Washington Elementary School Kids Club every week, and I regularly hang out with my two-and-a-half year-old goddaughter.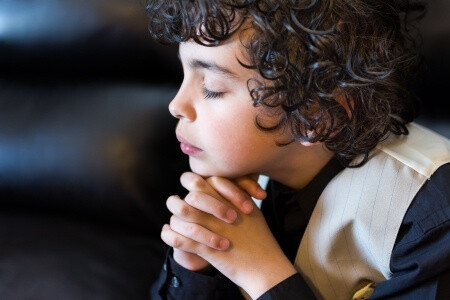 Copyright: yelo34 / 123RF Stock Photo
I don't have any kids of my own yet, but I know some of the ins and outs of them. The more time I spend interacting with kids, the more amazed I am by the wealth of wisdom and joy they offer.
Children ask questions. They take risks, they are honest, and they are brave. Children are vulnerable, such that we need to protect them and keep them safe. But maybe we could learn from their vulnerability.
Teaching Bible stories and life lessons to second-grade students at Washington Elementary School is full of joys and pains. I'm usually exhausted after the two hours I spend there. But I typically walk away with some profound thought lingering on my mind because of something I learned from the kids in my class.
Last week my co-leader wasn't able to make it to Kids Club, so I had to manage twice as many kids as usual. It was an especially rough day, as several kids kept getting up throughout story time. I felt like I was playing a game of whack-a-mole, trying to calm each wriggly child before the next one got up. By the time we reached the end of the story, I was ready to check out and try to coast through to the end.
After the story, we typically have time to reflect and ask questions in small groups. That day, my most wriggly child raised his hand and asked, "Miss Marie, can I please pray first?"
I couldn't oppose this idea. All the kids bowed their heads and listened as he prayed. He thanked God for provisions of a home, food, and family. He prayed for those who have less than he does, asking God to be with them and help them. He prayed for our country, calmly expressing his fears about our new president. He prayed for his friends and family in this country, asking that God protect them from deportation. He prayed that God would take care of and bless Donald Trump and his family. He asked for God's help in learning not to be afraid of Mr. Trump.
The humility and bravery of this seven-year-old in that moment amazed me. Washington Elementary School is predominantly Latino, with a large immigrant population. Concerns of deportation are real and close to home for these kids. And here, a second-grader was able to calmly express his fears to God and ask for his help.
And he wasn't the only one. Other kids began taking turns praying. They prayed that God would show his love to Mr. Trump, care for his children, and guide him. They asked God to take care of this country and their families. One after the other they repeated similar themes in their prayers. I fully expected at least one child to wish bad things on him as they prayed, but no one did. Hearing their prayers of love and compassion convicted me to pray similarly over our new president and our country.
I can't say I've been that patient in this election cycle. It's been incredibly painful, and I often find myself responding out of fear. The reality, though, is I personally have little to lose in the current political climate. Yet these kids with very legitimate concerns were able to stay calm and give their fears over to God.
I wonder what might happen if I consistently approached the children in my community with a sense that they have something to teach me. As I grow further away from childhood, I increasingly feel that children may have more things figured out than we do as adults. Maybe children are here partly to help us remember what it means to be human: to be curious, trusting, and honest.
At Kids Club this week, I invited the students in my group to pray with me if they wished. The student sitting closest to me grabbed my hand, and, before I could ask if the kids wanted to hold hands, I looked up and saw all my students were already holding hands in a circle. I opened us in prayer, asking God to help us trust him to keep us safe, and to teach us how to show love toward our elected officials.
Afterward, my students once again took turns praying compassionately for our president and for others. I look forward to sharing more opportunities to pray with my students and learning from them how to pray with a genuine sense of love for everyone.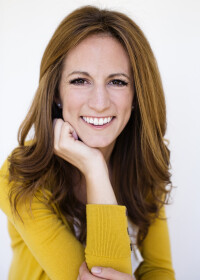 Marie Fang has attended The River since 2012. Before moving to the Bay Area, Marie was involved in InterVarsity Christian Fellowship and at Coast Vineyard Church in San Diego. She is a licensed clinical psychologist and works part-time at Christian practices in San Francisco and San Jose.
Marie and her husband, Daniel, have been married since 2009. Marie is passionate about learning to love those who are frequently unloved and guiding others in their journey of developing a healthy sense of identity.