My husband and I awoke on Saturday, mentally preparing ourselves for the funeral of a friend. Elisabeth had lost her two-year battle with a rare form of sarcoma cancer, leaving behind her husband and seven-year-old daughter.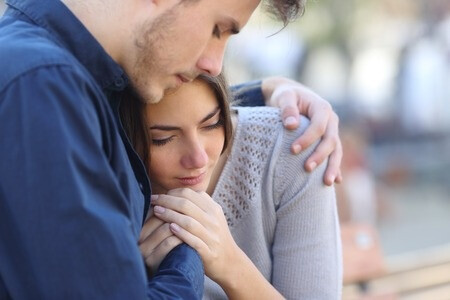 Copyright: antonioguillem / 123RF Stock Photo
We weren't prepared to find out that another former member of our River family had suffered a terrible tragedy. A family of three was shoe skating on what they thought was a solidly frozen pond. The son, Trent, fell through the ice and drowned. The mother, Polly, died trying to save him. The father, Gary, was rescued and is recovering.
Other tragic stories have affected close friends in recent days, and our hearts ache with the pain of loss, the uncertainty of life, and the lack of control we feel.
Over six years ago, my husband and I lost our son, Joseph, when I was eight and a half months pregnant. After what seemed a healthy pregnancy, we found out that Joseph was very sick with non-immune fetalis hydrops. He died in utero a few days later. I spent a year and a half in grief therapy, and I continue to grieve him each day.
My intent is not to compare different losses, because that is a fruitless exercise, but to encourage us to embrace our grief. Our culture shies away from grief. It's hard to know what to say or do when someone has experienced great loss. We fear we might make those grieving feel worse.
We have not been taught how to grieve for others, let alone ourselves. Yet we all will grieve and suffer loss in our lives. When those who love us choose to surround us, it reminds us that we are not alone in our grief.
"Naked I came from my mother's womb, and naked I will depart.The Lord gave and the Lord has taken away; may the name of the Lord be praised." - Job 1:21 (NIV)
Erin Coriell, a writer and end-of-life-care advocate, writes, "In many indigenous cultures, grief is often a collective experience. Through sacred rituals and praise, grief is expressed out loud as a uniting force of remembrance. In the Mayan culture, each individual is given permission to grieve openly and mourn completely at the time of loss.
"Here in the West, we seem to have placed a time stamp on grief. There seems to be an unspoken expectation that after some time, one will simply get on with life. This concept seems to be wrecking our entire culture. If we are unable to grieve in community, it is nearly impossible for individuals to heal fully. Grief demands to be heard, from all beings. This grieving thing makes us human, it is what unites us all at our core."
In my own experience of grief, I was never offended by someone's attempt to comfort me. I always appreciated, and still do, when people remember the son that is no longer with us. We did not experience the joy of living life with him, getting to know him, and making memories with him. But almost every other type of loss does. The memories of the life lived together will remain for a lifetime.
My great-aunt lost her eleven-year-old son in a drowning accident many decades ago. She and her husband have talked about him every day of their lives since; they are now in their nineties. Each time I see her, she brings up her son to me because she knows that I understand her heartache. I acknowledge her pain, and we cry together.
It does the heart and soul good for loss to be acknowledged. It validates our grief. Instead of prolonging the grief, it helps to release the grief.
Life continues on, which can feel like a curse and a blessing at the same time. Yet that is where I found my hope. Our loss took me to new depths of feeling and empathy for others who have suffered loss. It is a gift, if I choose to use it to help others. It also took me to new heights of joy when we were blessed with a daughter two years after our loss. She is a constant reminder to me of God's promise to comfort those who mourn.
"Blessed are those who mourn, for they will be comforted." - Matthew 5:4 (NIV)
My faith was strengthened when I discovered I could stand on the other side of loss and still claim that God is good. I am encouraged by others who have done the same.
Today I am witnessing great bravery, grace, and faith by the spouses and families who have been left behind. May God continue to uphold them and give them courage, strength, and perseverance to soldier on.
"God is our refuge and strength, an ever-present help in trouble. Therefore we will not fear, though the earth give way and the mountains fall into the heart of the sea, though its waters roar and foam and the mountains quake with their surging." - Psalm 46:1-3 (NIV)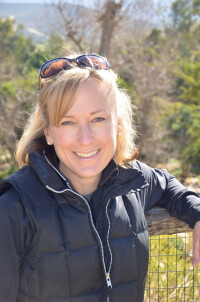 Growing up, Molly Meyer wanted to be a professional cheerleader. When she realized she had no natural talent for it, she decided to be an engineer instead. Currently she calls herself a stay-at-home mom for her three children. She finds this phase of life joyful, humbling, and challenging. She hopes that God is doing a transforming work in her and preparing her to make an impact in the lives of her children and the world around her.