A few weeks ago, on a Sunday evening, our family drove through an unexpected snowstorm in the Tahoe mountains.
We had just finished a great weekend skiing and snowboarding with our small group, and were trying to make our way back home before the sun disappeared below the horizon. But because the snowstorm hit a few hours earlier than forecasted, many travelers were unprepared for the sudden change in weather. Traffic on the main road was backed up for miles.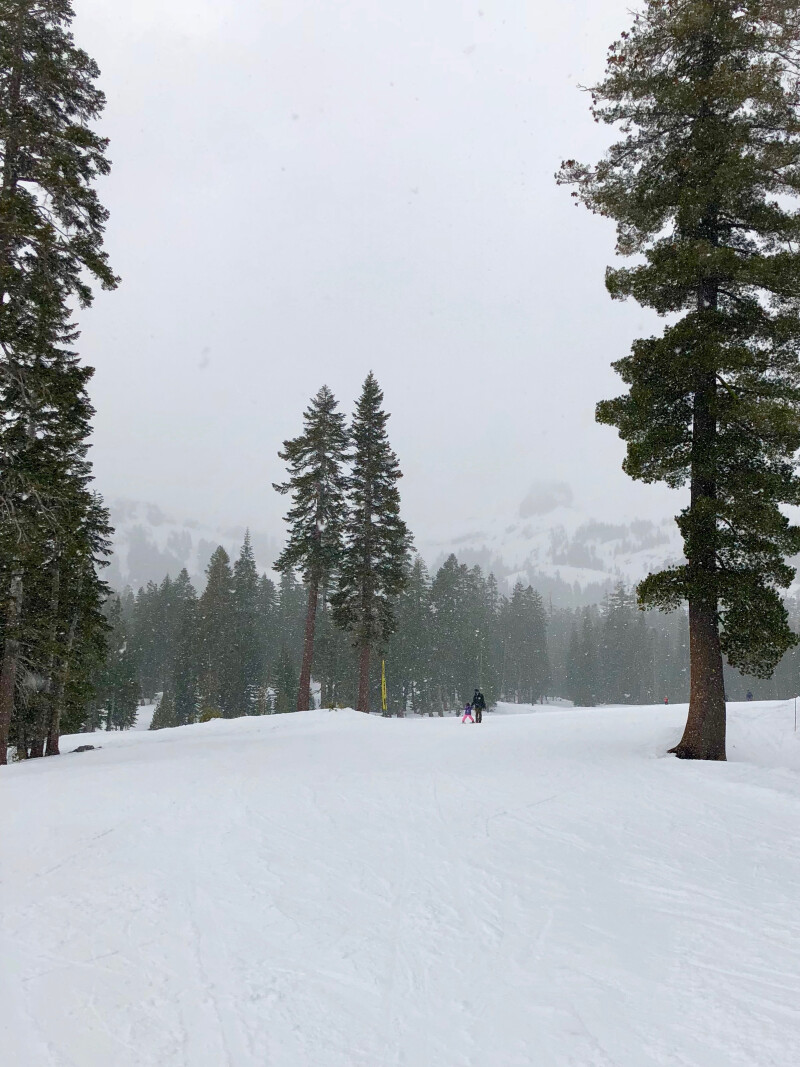 Image credit: Kimberly Bass
While we were sitting in that traffic, Google Maps suggested a detour. "It'll save us twenty minutes. Let's try it out," said my husband, Joe.
I remember the cold sweat running down my neck and all the way down my back as our Toyota 4Runner crawled through the windy route of Highways 88 and 89 with absolutely zero visibility. The snow was coming down so hard that Joe had to pull our car over a few times and break the ice off the wipers with his hands so they could continue moving.
Through the rest of our four-hour trek through the mountains, I prayed to and pleaded with God for mercy and safety. I battled mini panic attacks as the kids and I watched Joe rescue a stranded couple whose Mini Cooper got stuck in the snow, assist in pulling a truck out of a snow bank, and guide other cars behind us with our emergency blinkers as the snow kept piling on the highway.
I was so thankful that God kept us safe that night, even though the detour added three hours to our travel time. That night, as I crawled my mentally, emotionally, and physically exhausted self into bed, I made a vow that we would never, ever drive through Highways 88 and 89 again.
The snowfall continued in the following weeks. Joe really wanted to return to Tahoe and take advantage of the fresh powder. He did some research, talked with friends at work, and came back with an idea that he was really excited about: our family should experience Kirkwood Ski Resort.
Yes, that's right, the lone ski resort off of Highway 88—the highway that I had vowed to never, ever drive on again. You can guess what my initial reaction was when Joe pitched his idea to me. It included lots of "Are you kidding me? Are you serious? Seriously, do you not remember what our family went through just a few weeks ago?"
My sweet husband of almost ten years is used to seeing me go from tranquility to panic in the blink of an eye. He calmly stood there, allowing me to rant and rage for a few minutes before he gently asked, "Honey, how often do you allow fear to make your decisions for you?"
I was initially felt greatly offended by his words. But the truth in them gradually began to soak into my heart.
How often do I rob myself of experiencing God's strength and presence in my life because I don't want to take risks or chances? How often do I underestimate his power and glory when I don't allow myself to stray from the path of comfort? How often do I place my fears over my faith?
It's so easy for me to forget what God did the moment a stressful situation ends and life returns to the everyday. Maybe if I took more leaps of faith, allowed myself to stray off the familiar path, and placed my faith over my fear, I could experience God's glory in more ways than I could imagine.
It's so much easier said than done, especially for those, like myself, who aren't naturally wired to take risks. But I'm giving myself grace and changing my mindset little by little, day by day. Little things like doing something unplanned, learning something I've never done before, and even making a new dish for dinner have helped me practice stepping out of my comfort zone.
Deep down, I know that I don't want to continue robbing myself of experiencing the greatness of Jesus just because I was too scared.
As you might have guessed, our family ended up driving down Highway 88 again to go to Kirkwood. We had the best time skiing and snowboarding with the kids there. I'm so glad Joe talked me into taking that drive again.
As we drove back to our hotel, I leaned back in the passenger seat and admired God's handiwork in the beautiful mountains and valleys surrounding the highway. The scenery looked so different this time; it was beyond breathtaking.
And to think I could have missed seeing the magnificence of God's creation if I had chosen fear instead of faith.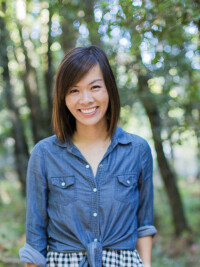 Kimberly Bass spent eight years working in HR for a couple small tech companies before turning in her notice a year after her son was born. She hasn't looked back since! Kimberly is still a stay-at-home mom to this day and enjoys being there for her two kids before and after school.
Besides being the human command center in the Bass household, Kimberly sells handmade wreaths on the side as a small business and also leads Epic Legacy, a ministry that provides support for new college grads transitioning from school to the work world, with her husband, Joe. In her spare time (when she chooses to ditch her household chores), Kimberly enjoys reading, camping with her family, and running outdoors.