I want to live a transformed life--one that is not held in chains from my past.
Through God's grace, I know I am not the same person I used to be. I know God has freed me from many sins. I know I am growing and changing, but it never seems quite fast enough. In addition, there are some areas of my life that I never seem to be able to claim victory over. Even if I take one step forward, setbacks cause me to feel like I'm taking two (or more) steps back.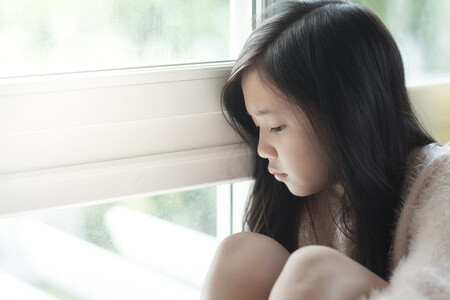 Copyright: lufimorgan / 123RF Stock Photo
During one of his teachings, Pastor David Alvarez posed a question about the significance of the cross. He asked, "How have you brought that into the way you live your life?"
I immediately broke down in tears. I knew God was trying to tell me something, so I whipped out my journal and started dialoging with God. He reminded me of the cross. He forgave me on the cross, and he wanted me to forgive those who had wronged me. Not just those who deserve forgiveness, but especially those who don't.
Ugh, it's not fair, I thought. Why should I forgive people who don't apologize or admit their wrongdoing?
Because of the cross. Jesus gave himself to suffer even though he didn't do anything wrong. That was unfair and unjust. Jesus subjected himself to torture, ridicule, hate, pain, and death. He did absolutely nothing wrong. He was without sin. He did it out of love. God doesn't ask me to forgive people who confess, apologize, and repent. God says to simply forgive.
I can think of many examples of God's faithfulness to me in recent history. God has showed up and showed off in so many ways. My adult self understands and has been trying to let go and forgive people in my day-to-day interactions, because I know God is trustworthy and I can rely on him. If he asks me to let go and forgive, I know that he sees me, he is in control, and that he will never leave me nor forsake me. I know God is softening my heart, and I'm making progress.
But this is not the case in all areas of my life. Sometimes I choose to hold on to my anger. Why do I try to forgive current-day wrongs, but the wounds from my past are harder to surrender over to God?
After praying, I came to the realization that the little child in me didn't trust God. That was a big a-ha moment! I didn't grow up in the church or know God until later. I see God as trustworthy now, but I couldn't recall God's presence with me during my painful childhood.
Praying into that, I asked God to show me where he was when I was younger. I couldn't think of any examples. All those years—nothing.
After a while, God brought something very vivid to mind. It was a fight I had with my mother, which has been cemented in my mind forever. The words she spoke have haunted my identity and self-worth my whole life. Where was God then? He didn't protect me from those harmful words. Recalling that memory brought more tears. How could God allow me to feel such pain?
Suddenly my crying intensified into heaving as God brought something to mind that I had blocked out for years. I had wanted to commit suicide. God was there. I was not alone. God was with me. God was faithful.
These words from the chorus of "Faithful to the End" pierced me:
I will sing of all you've done.
I'll remember how far you've carried me.
From beginning until the end.
You are faithful, faithful to the end.
There wasn't a day that you weren't by my side.
There wasn't a day that you let me fall.
All of my life your love has been true.
With all of my life I will worship you.
There wasn't a day that God wasn't by my side. In my pain and desperation, God didn't let me commit suicide.
Knowing that God was with me in my childhood is a huge revelation. It has taken me years to learn how to trust God as an adult, so it'll probably take time for me to fully trust God with my childhood. At least now I have an example of God's presence with me when I was young to cling to. I wasn't alone. God was with me.
Father God, I thank you that you have always been with me—even before I knew you. When I felt like no one would even notice if I weren't alive, you did. I mattered to you and you made sure my feeble attempts at committing suicide were unsuccessful. You cared. You had good plans for me. Thank you for this gift, Lord. Thank you for showing me that you were with me even if I didn't know it. Thank you, God. I can depend on you. You are trustworthy. You are faithful.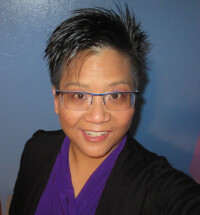 Lorianne Lee was a teacher for nineteen years, and she has been a part of The River Church Community for seventeen years. Lorianne is a creature of habit. She doesn't like surprises or change. In fact, she admits it bothers her if someone sits in "her spot" at church. Lorianne appreciates God's sense of humor, and she finds it ironic that God is changing her in so many ways. Lorianne wants to be open to whatever God has planned, even if that includes change.