Person by person, my generation is passing away.
And there are so many of us. Each day, ten thousand members of my generation reach retirement age. Funerals are constant among my peers.
It is an easy conversation starter when I approach someone my age and ask about plans for retirement. Most have no plans. They have not even checked their Social Security accounts. But they always say that waiting to draw Social Security will give them a larger payout.
To which I reply, "It depends. It depends on how long you plan to live." And that's the part we have no assurance about.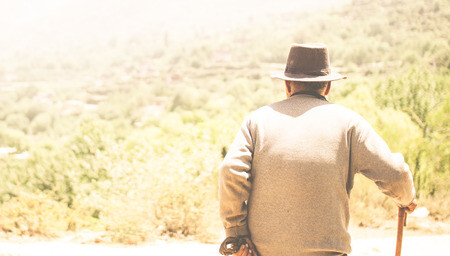 Copyright: streetflash / 123RF Stock Photo
The arc of human development begins at the total dependence of infancy and rises through adolescence and self-sufficient middle adulthood. Late adulthood, where I am, marks the start of the downward slope of the arc.
According to my friend Donn Garrett, I am "closer to the end than I am the beginning."
I am, at times, betwixt and unsure. Should I prepare to live, or should I prepare to die?
Does that seem a dark sentiment? It is the process I am in. Three of my closest and dearest friends have passed away and greeted Jesus ahead of me, one in each of the past three decades.
Mark was in every way an adventurer and a firebrand. His death made national news because he was struck by lightning while atop a Colorado peak in 1994. He was 34 years old, and left his wife and five children behind.
In 2005, Phil passed away while quietly reclining on his patio at the age of 54. Phil had a ready sense of humor. He loved to worship. He loved to tell stories. He loved to cook. Most of all, he loved friends.
Ben's 2017 heart attack at the age of 60 was unexpected and sudden. By the time medical professionals reached him, he was gone. He was so very bright and full of joy. He was always encouraging. I could share everything with him. My life with Ben was measured through forty years of weekly conversations.
In The Pickled Priest and the Perishing Parish: Boomer Pastors Bouncing Back, pastor and author Hal West, says that grief has a way of draining our reserves, yet it is a necessary process. A friend's death might be remembered by a calendar entry, but "working through the grief is a grinding process. It takes time to heal from such a cruel wound inflicted by this broken world."
Adjacent to this grief process is life. Even in this place of sorrow and sadness, I am part of God's story. Jesus was said to be a man of sorrows, acquainted with grief.
But just as Jesus moved forward, I am exhorted by Paul to do the same:
I have not yet reached my goal. Christ Jesus took hold of me so that I could reach that goal. So, I keep pushing myself forward to reach it. Brothers and sisters, I don't consider that I have taken hold of it yet. But here is the one thing I do. I forget what is behind me. I push hard toward what is ahead of me. I push myself forward toward the goal to win the prize. God has appointed me to win it. The heavenly prize is Christ Jesus himself. (Phil. 3:12-14, NIRV)
This exhortation echoes the refrain of "forward."
Recently, I read John's first epistle anew. He says, "I am writing to you, dear children, because your sins have been forgiven on account of his name. I am writing to you, fathers, because you know him who is from the beginning" (1 John 2:12-13, NIV).
For the first time, I identified myself as a father in this scripture. How odd that sounds. I had previously only seen myself as the one of the young men.
But these verses provide hope in a way I never comprehended before. God sees me where I am at, and I see God's promises to me in my current season. He promises, "Even to your old age I am he, even when you turn gray I will carry you. I have made, and I will bear; I will carry and will save" (Isa. 46:4, ESV).
Even though my season of life has changed, God has not changed. And even though grief so easily finds me, John exhorts me to draw into deeper fellowship with Jesus and the Father, such that my joy might be full (1 John 1:1-3).
Having Jesus makes the difference for me as I appreciate more than ever that he is the friend that is closer than a brother. He will never leave me, not matter what my life stage.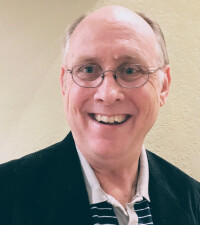 Michael Dunn became a Christian in 1975 during the sweet spot of the Jesus movement. His career has been in high tech, including tenures at Apple, Netscape, AOL, Palm, and a few startups. He and his wife, Kathy, raised four children and are learning to be grandparents. They currently live in Santa Cruz.
In previous years, Michael was involved with several church plants in San Francisco and Austin. In 2015, Michael completed a masters from the School of Theology at Fuller Seminary. He still works in high tech but is starting to work out his focus for this next season. Presently he is interested in serving boomers. He attended The River from 2012 to 2017.