From NG Tube to G-Tube to YouTube
"God doesn't give you more than you can bear."
"There's a reason for everything."
When I'm in the midst of a hard time, these trite sayings are not helpful. It's no wonder that non-Christians can't wrap their minds around the concept of God in the midst of a violent broken world. Why would a loving God let this bad thing happen to me? What is the meaning of this senseless violence?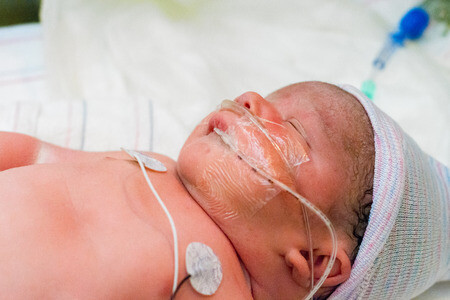 Copyright: jbrown777 / 123RF Stock Photo
I don't have an exegesis on these big questions, which many educated theologians have tried to answer. All I know is that, recently, what I learned from a hard time allowed me to provide hope for another mom.
It's a typical Tuesday afternoon and the kids and I are running late to piano lessons as usual. When we arrive, the piano teacher Sue greets us, flustered. "I'm sorry, we may not be able to have a lesson today. Baby Joe's NG tube came out. We are trying to get to the emergency room to put it back in." She was referring to her son's nasogastric intubation, a tube that goes through the nose, past the throat, and down to the stomach.
Sue and her husband had been trying to conceive for some years. The miracle finally happened last winter. Baby Joe was fine until, at two months old, he began having fevers that lasted longer than normal. The many tests left the doctors puzzled. There was no diagnosis after weeks of testing. Joe was hospitalized and finally, the doctors concluded: tuberculosis, which the World Health Organization defines as an infectious bacterial disease characterized by the growth of nodules in the tissues, especially the lungs. TB is spread from person to person through air.
Baby Joe was hospitalized for three months in quarantine. For Sue and her husband, the weariness set in, as did carpal tunnel syndrome from holding the baby.
She and I had conversations in which she unloaded about medical insurance hassles, nurses with bad bedside manner, lack of sleep, the worry of future unknown outcomes. I tried to encourage her, listening more than talking.
I was taken back to the days when my son was in the NICU for the first month of his life, and all the challenges we lived through for the next few years. My son too had an NG tube for a few months and transitioned to a gastrostomy tube (G-tube), a tube inserted through the abdomen and directly into the stomach, for two years. The G-tube was necessary for him to eat enough and make weight.
As I hear Sue's worry-filled voice, the repressed emotions and frustrations from those years come back in vague fragments.
"Oh, I know how to insert an NG tube," I tell her nonchalantly.
"Really? That would be so great if you could put it back in," says Sue. She calls her husband and tells him the plan.
"Let me refresh myself. I gotta watch a quick how-to YouTube video," I say with a laugh, though I'm serious.
Sue is so desperate she doesn't even flinch at this crazy plan.
Thirty minutes later, after I am Youtube-refreshed, and with one nanny and two in-home nurses assisting, the tube is back in and taped. Baby Joe is back in his mom's arms, and the piano lessons carry on.
Before we leave, Sue thanks me through tears of gratitude and exhaustion. She asks how I can be so calm putting the tube in.
Her question makes me reflect. Perspective, I suppose.
I see my son now, eleven years old and almost at risk of being obese, according to his BMI--quite a difference from his original diagnosis of "failure to thrive"! From my experience with my son, I know that baby Joe will be fine. Even if he isn't, if something else pops up, his mom will fight to do what it takes to ensure his well-being.
Baby Joe won't remember this time, just as my son does not. I didn't know that when my son was young, just as Sue can't know this now. All she knows is that she's tired, frustrated, and trying to love her son through this unexpected condition.
I am grateful to have lived through all that we did so that I could be a source of calm for my friend and provide a positive point of reference for her family. I still don't buy the "there's a reason for everything." Instead, I think how "a word aptly spoken is like apples of gold in settings of silver" (Proverbs 25:11). That word can include physical presence, silence, or a helping hand.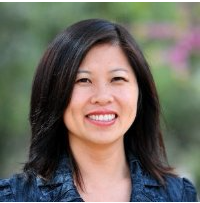 Kuimeuy (ku-may) Wang has been married to Kevin for sixteen years and is mother to Zoe and Micah. She lives in Silicon Valley and volunteers at school through Project Cornerstone. Her hobbies include trying out new restaurants, especially fusion ones; dabbling in art with her son through YouTube drawing videos (Sponge Bob, angels, reindeer, the Hulk); photography (but it doesn't return the affection); and running. Her favorite book of the Bible is Ephesians; her favorite TV show is Enlisted; her go-to meal after traveling is a nice bowl of pho. Tell for when she's tired: necklace statement pieces to draw attention away from the bags under her eyes.