A few Friday nights ago, I dropped off my daughter and some of her friends at youth group. My plan for the rest of the evening was to grab a healthy salad that met the requirements of my six-week fat loss challenge at the gym, then head to a parent meeting for my daughter's gymnastics team. Where else to get a good salad but at Falafel's Drive-In?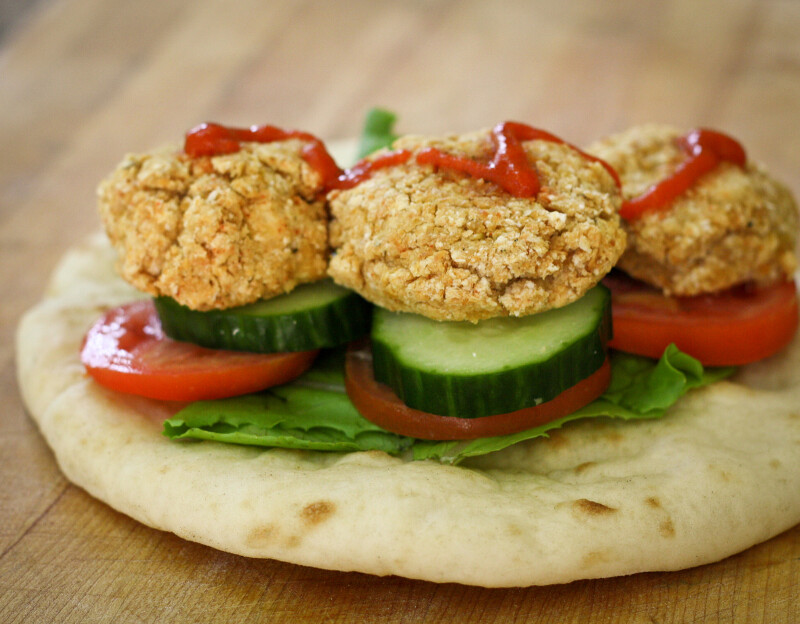 Image credit: Carrie T / Flickr
As I drove up, I noticed that there were only a couple customers in line. Quite unusual for this joint. I was feeling lucky; a prime parking spot right near the order window was open.
After the customers in front of me ordered, I was waiting patiently at the order window when the owner was distracted by a frequent customer standing inside with him. He took the man's order and then turned me. He said, "Thanks for waiting so nicely. What can I get you?"
I said no problem and placed my order: chicken salad, no dressing, and a kabob to go.
His friend asked me, "Have you been here before?"
"Yeah, a few times," I replied.
"What do you like about it?"
I blurted out "you" with a smile and took my ticket. The man turned to the owner, and I could hear him chuckling. "Did you hear that?" he asked his friend.
I went to sit and wait at an open table a few feet away. I was looking at my text messages when the man (who later introduced himself as Armenian Mikey) came out with his banana shake and kabob-filled pita and sat across from me. He was about four inches taller than me, medium build, probably in his late fifties, wearing a black baseball cap.
His froggy voice and the traffic noise made it difficult to hear him clearly. "Do you connect with a higher power often?" he asked me, staring straight into my eyes.
My initial thought was, Is this guy for real? But something nudged me forward. I wasn't afraid. "Yeah, actually. I try to. Do you?"
"Yes," he said. "You're glowing. You have this glow about you, so that's why I asked." His face was serious yet friendly. I could see his poor dental work, which I later learn are from his meth-selling and -using days.
"Oh, really? Thank you."
"I've had a long history of running in with the law," Mikey said. "I've broken every law there was in my day. Been arrested many times." Then he shared his life story with little transition and inhibition.
I listened, feeling relaxed, engaged, present.
The server called my number. I confirmed my salad order. "No dressing on the salad, right?"
"No dressing on the kabob," he replied. The owner looked over and they conferred. Someone had made a mistake. The server went away to make a new salad.
Mikey sidled up next me at the window and asked if I like the banana shakes. I told him I love them but can't have them for another three weeks. The fat-loss challenge at my gym was offering $2,600 in prize money.
"Maybe that's why you look good and you glow," Mikey replied with a laugh.
Perhaps. Or it could be that I've been intentionally meeting with some girlfriends committed to doing ten minutes of solitude and listening for the last six weeks, and it's showing in my appearance.
When the server came back to the window with my new salad, I thanked him and turned to say bye to my new acquaintance.
"It was nice to meet you," Mikey said.
"Mikey, it was so nice to meet you. You are a good person," I told him, hoping he would receive the genuine love of God through those words.
"Thank you," he replied, reaching out to shake my hand. "Wish I met more people like you."
In the last weeks, I've been reflecting on how God could use me to share his story of love. And what I've come up with is that I want my encounters with people to be: 1) consistent (the me at work, with friends, at home is the same); and 2) one that leaves people feeling positive and perhaps with some inkling of God's pleasure in them.
After my encounter with Mikey, I realize that those moments of sharing yourself and God's love can come unexpectedly and in seemingly insignificant exchanges. But who's to say what God will do with that? I send Mikey well wishes, and I hope that his encounters with his Creator are filled with joy and inspiration.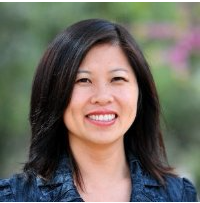 Kuimeuy (ku-may) Wang has been married to Kevin for sixteen years and is mother to Zoe and Micah. She lives in Silicon Valley and volunteers at school through Project Cornerstone. Her hobbies include trying out new restaurants, especially fusion ones; dabbling in art with her son through YouTube drawing videos (Sponge Bob, angels, reindeer, the Hulk); photography (but it doesn't return the affection); and running. Her favorite book of the Bible is Ephesians; her favorite TV show is Enlisted; her go-to meal after traveling is a nice bowl of pho. Tell for when she's tired: necklace statement pieces to draw attention away from the bags under her eyes.