God's Goodness Through Community
We've been part of our small group for at least ten years. This year we had a small group retreat in the Monterey area—close enough to home but far enough to have the away-from-home feeling. Some drove in the day of the retreat and some spent the night.
The mix of new and old families led to what you'd expect: lots of learning and sorting through personal preferences and needs of a group our size. We have eight families, fourteen adults, and twenty kids in the group—an unfavorable ratio, depending on your point of view. We are mostly of Asian decent, and share broad commonalities like food cravings and our beliefs as stated by the Apostle's Creed (which I'm trying to memorize but haven't… yet).
Copyright: paulphoto / 123RF Stock Photo
The retreat was really fun for those who could attend. The kids and adults enjoyed each other's company. Our group generally likes to play games. Some like to be alone at times because that's how they relax, others like to chat and connect with others through words and time together.
There are plenty of differences between us, though. We have varied family upbringings and backgrounds that emerged as we shared stories. We raise our children differently based on how we were raised and our children's temperaments. Some of us couldn't attend the retreat due to small children—a particular life stage that others of us are no longer in. I pray for these moms. I pray for the parents with more than two kids (and thank the good Lord for my two). I pray for the parents of high schoolers and will need their notes soon.
I'm sure more differences will be discovered in the coming year. This leads me to ask: why are we trying to be a community with so many differences among us? It makes no sense and it would be much easier if we just kept to ourselves. Some of us are looser with rules around screens and devices. Some of us are less rigid around snack types like sodas and chips. Some of us want some type of spiritual guidance for our children while the adults meet during our small group, but none of us want to initiate it.
In Acts 2:42-47, Paul's picture of the fellowship of believers is attractive. Something within us is drawn to this life like bugs to light. We are wired to want human community and company, even with all its challenges.
I wouldn't say my family is very close to each member of our small group yet, but we're close enough to take a few risks with each other. Risks like asking another mom if she would like to help me make a cake out of one of the lady's favorite chocolates (ordered from the UK) and her favorite character; her acceptance and the end product was way better than I had envisioned or could execute.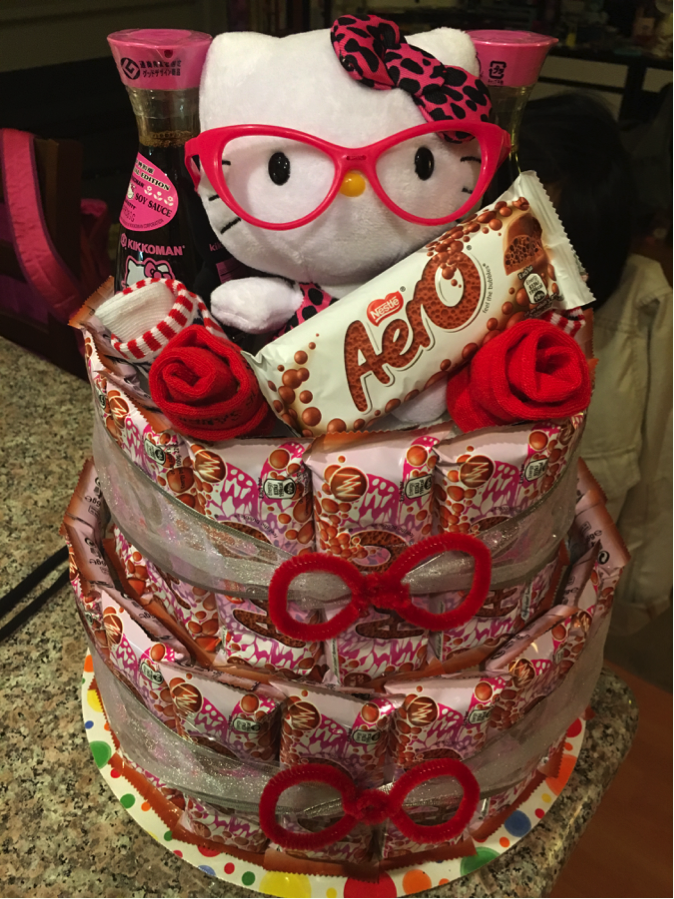 Recently a few people asked for prayer for situations that made them fearful for the well-being of a close loved one. This step is starting to open avenues to more open sharing about our emotional and spiritual states.
As we venture to design and sign a small group covenant, there's no telling what God will do in or through any of us. Good things will come from our being together (just like that cake looked a lot better because of collaboration). I'm looking forward to that.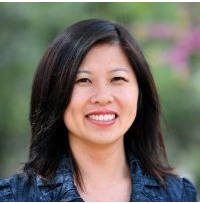 Kuimeuy (ku-may) Wang has been married to Kevin for twelve years and is mother to Zoe (10) and Micah (8). She lives in Silicon Valley and volunteers at school through Project Cornerstone. Her hobbies include trying out new restaurants, especially fusion ones; dabbling in art with her son through YouTube drawing videos (Sponge Bob, angels, reindeer, the Hulk); photography (but it doesn't return the affection); and running. Her favorite book of the Bible is Ephesians; her favorite TV show is Enlisted; her go-to meal after traveling is a nice bowl of pho. Tell for when she's tired: necklace statement pieces to draw attention away from the bags under her eyes.