With Father's Day recently passing by, the story of my father's immigration story has been on my mind. He is agnostic, but I can see the presence of God in his life, working in powerful ways for decades.
My dad was born in Shanghai, China, the youngest of five with two older brothers and two older sisters. His father owned a clothing shop and his mother was a homemaker. They lived a fairly typical middle-class lifestyle until China underwent its infamous Cultural Revolution, beginning in 1966.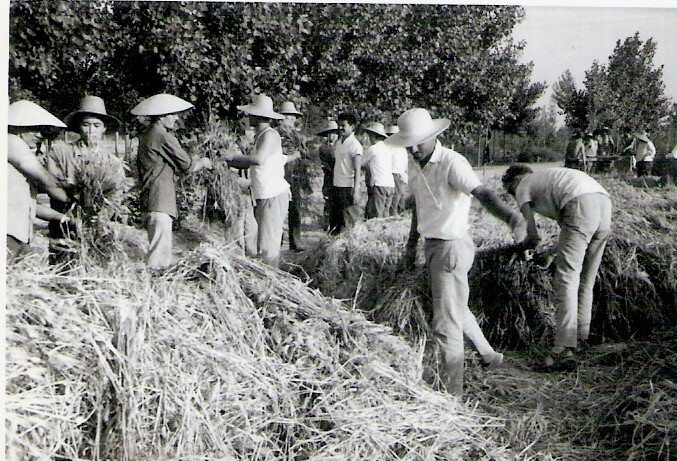 Image credit: Wikimedia Commons
At the age of thirteen, my dad saw the Chinese Communist Party raid his family's shop. They seized the clothing inventory and any money they could find before destroying the shop, leaving the place in ruins and issuing a ban on all future business. My dad's mother would later construct a makeshift mop by weaving together some leftover business ties so they could clean the space.
At the age of sixteen, my dad witnessed the Chinese government shut down its school system, ban most forms of knowledge work, and assign citizens to working-class occupations. My dad traveled one hundred miles by train to a lumber yard where he worked as a logger for nine years. During this time, he worked 12-hour days and lived on government-rationed meals of rice, vegetables, and four ounces of protein per week. He was allowed to see his family one weekend per month.
In 1976, when my dad was twenty-five, Mao Zedong, the thought leader behind the Cultural Revolution, passed away. With his passing, the governmental forces driving Chinese economic and political change came to a halt. The school systems reopened and my dad was allowed to return home.
His parents encouraged him to pursue graduate education. One year later and after much self-study, he was accepted to a joint undergraduate-masters level program in Chinese literature. Given the decade-long, nationwide shutdown of education, he competed against nearly one million other applicants for a program with only two spots.
He was accepted for one spot; the twenty-three year-old woman from Shanghai who would become my mom got the other spot.
My dad graduated with a masters in Chinese literature when he was thirty-one. He married my mom and they honeymooned all over China.
Not long after, I arrived into the world. In the first five years of my life, my dad was a machine of academic productivity, publishing dozens of academic papers and writing three books. He was recognized as one of the youngest professors in the country and a world expert on fiction literature during the Ming Dynasty.
UC Berkeley then invited my dad to share his research during a six-month visit through their visiting scholars program. During this visit, the 1989 Tiananmen Square protests, and the violent government response that killed over ten thousand students and professors, took place.
In response, the US allowed Chinese professors to stay as political refugees and provided a path to citizenship. A year later, our family of three immigrated to the US.
Both of my parents could not find work in the field of Chinese literature. My mom decided to pursue a career in accounting and enrolled in the San Francisco State MBA program. My dad realized that he could not further his own research career and support his family and his wife's studies.
After much deliberation and mourning, he left academia to work two full-time jobs as a line cook in the restaurant industry. Through frugal living and hard work, my dad supported our family, and my mom was able to finish school begin work in a higher-paying accounting job.
My dad started an entirely new career when he was forty. Through hundreds of hours of study at the library, he taught himself computer hardware. He become proficient in the field and landed a tech job in the emerging Silicon Valley landscape.
When I was young, I saw my dad as an incredibly nerdy, boring, uncool person who was culturally clueless about all things American and seemed to work overtime at life. It would take two decades and my own discovery of faith before I could see the gentle, persistent grace of God in the life of a man who survived massive political unrest, finding his way through hard work, determination, and sacrificial love for his family.
My family's story is not finished. My Christian journey started fourteen years ago after a meaningful and mysterious encounter with God. I see the meticulous orchestration of multiple chance events over my father's life that ultimately led me to find my faith.
My dad's formative years during the Cultural Revolution left him deeply skeptical of any organized religion. But I cannot deny the weaving of God's presence throughout his life and the lived reality of faith I experience in my own life.
This is not just my story or my dad's story, but it is and always has been God's story—the story of a Savior whose persistent influence stretches beyond time and between generations to overcome political unrest, backbreaking labor, impossible odds, and the daily mundane circumstances to eventually reach our family.
My father's story is a constant reminder to me of the everlasting goodness and grace of God. It's a reminder that God took the first step to lead with love, long before we could even know him. It is a story of a God who pursues me and my family, one that is still unfolding to this day.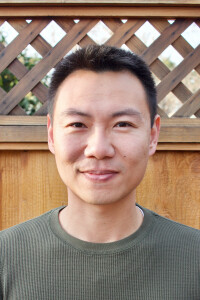 Daniel Fang is married to the wisest and most beautiful woman in the world, Marie. He came to faith in college and has been attending The River Church since 2012. There he volunteers in small groups ministry and the worship team. In his spare time, Daniel eats, runs, reads, and rants about systemic imperfections. He enjoys spending time with his golden retriever, Sobe, who is perfect.