Hello, Darkness, My Old Friend: A Foray into Mysticism and Allegorical Television
I often get the feeling from my friends of the more Protestant persuasion that liturgy is a boring, rote discipline mostly devoid of meaning. I know I've thought that for a while. But in the past few years, I have come to appreciate more liturgical services. When we commemorated Advent last month at The River, I came to understand more why this is so.
Listening to the passage from Isaiah 9 ("For a child is born to us…") and inviting Jesus to come as Hope, Love, Joy, and Peace moved me almost to the point of tears each week. As we prayed together that Jesus would come to the dark places of our world and our lives, I felt connected to the story of all those who have waited for this Savior that we always talk about, and to those who have since been trying to figure out what this Savior means.
At the same time, I was strangely discontented during those Sundays. I thought of the many ways that we in the Church are not the incarnation of this passage, that we are so much in need of the light of Jesus. We've made "Christian" music, the events in Ferguson and Long Island, and popular books written by fellow Christians into codified political and theological stances that divide us (from "non-believers" and from other Christians) instead of reflecting the light and hope of God.
I think this is what drove my emotional response. There was so much hope reflected in the Advent liturgy. Yet I simultaneously felt an acute despair that we as the Church are not one, as God the Father and Jesus are one.
All of this was happening against the backdrop of Christmas, with its warm twinkles of light and messages of goodwill. I thought of a quote from a Christmas episode of my favorite television show, Community: "Attempts at making spirits bright only make them darker." It's very easy for me to think this way—that all our attempts at cheer are only masks for discontent. A second line from Community came to mind then: "[Christmas is] the delusion that the coldest, darkest nights can be some of the warmest and brightest." Despite the lack of Jesus in this statement (spoken by a claymation ballerina—these are the ways God speaks to me), I appreciated the truth of the message.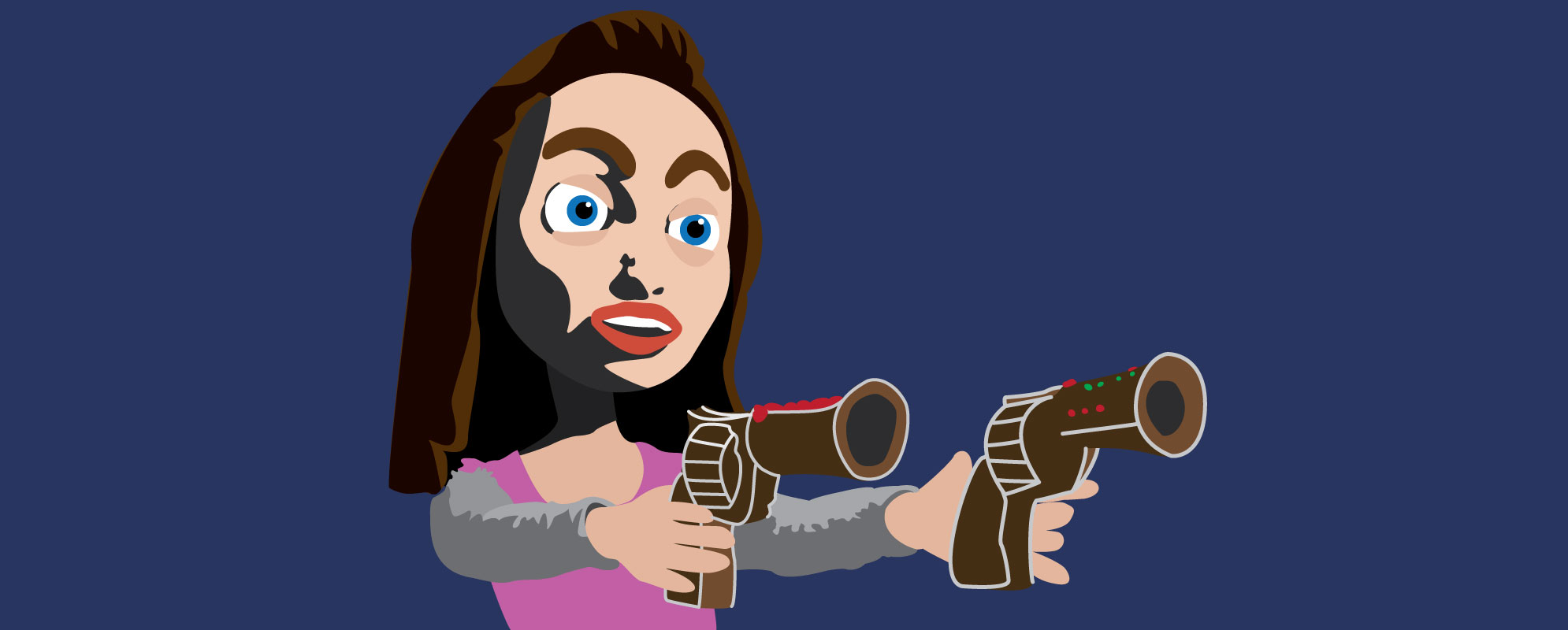 Community's Claymation Ballerannie preparing to destroy the evil Christmas Warlock, Professor Duncan, with a song and her gingerbread revolvers
As I sat in the sanctuary, with that cold, despairing night inside of me, a small voice reminded me that this was holy discontent, that God's warmth and light come close to those in darkness, just as Jesus came to a people in a nation experiencing deep anguish.
As an obsessive, slightly angsty white kid who listened to a lot of screamo music in high school, darkness is nothing new to me. But this new awareness that was yet unnamed by me, that God truly is close to the brokenhearted, was something I had never explored personally before. I know that many have experienced much more difficult heartache than I experienced during that Advent liturgy. But this helped me understand a bit more about who God is, who we are as the Church, and who I am.
| | |
| --- | --- |
| | Steven Rozzi is currently a Servant Partners intern in San Jose. In August of 2013 he graduated from UC Berkeley with a BA in sociology. After graduating high school he spent nine months with Youth With a Mission (YWAM) in Chile, England, and Thailand. However, through his love of travel--visiting multiple countries and driving a number of interstate (and intrastate) road trips-- Steven's love for his native Bay Area has grown all the more. His passions include playing guitar, discussing grand social theory, drinking coffee, and being a quarter Danish. |