I Am Who I Am (Visual Art)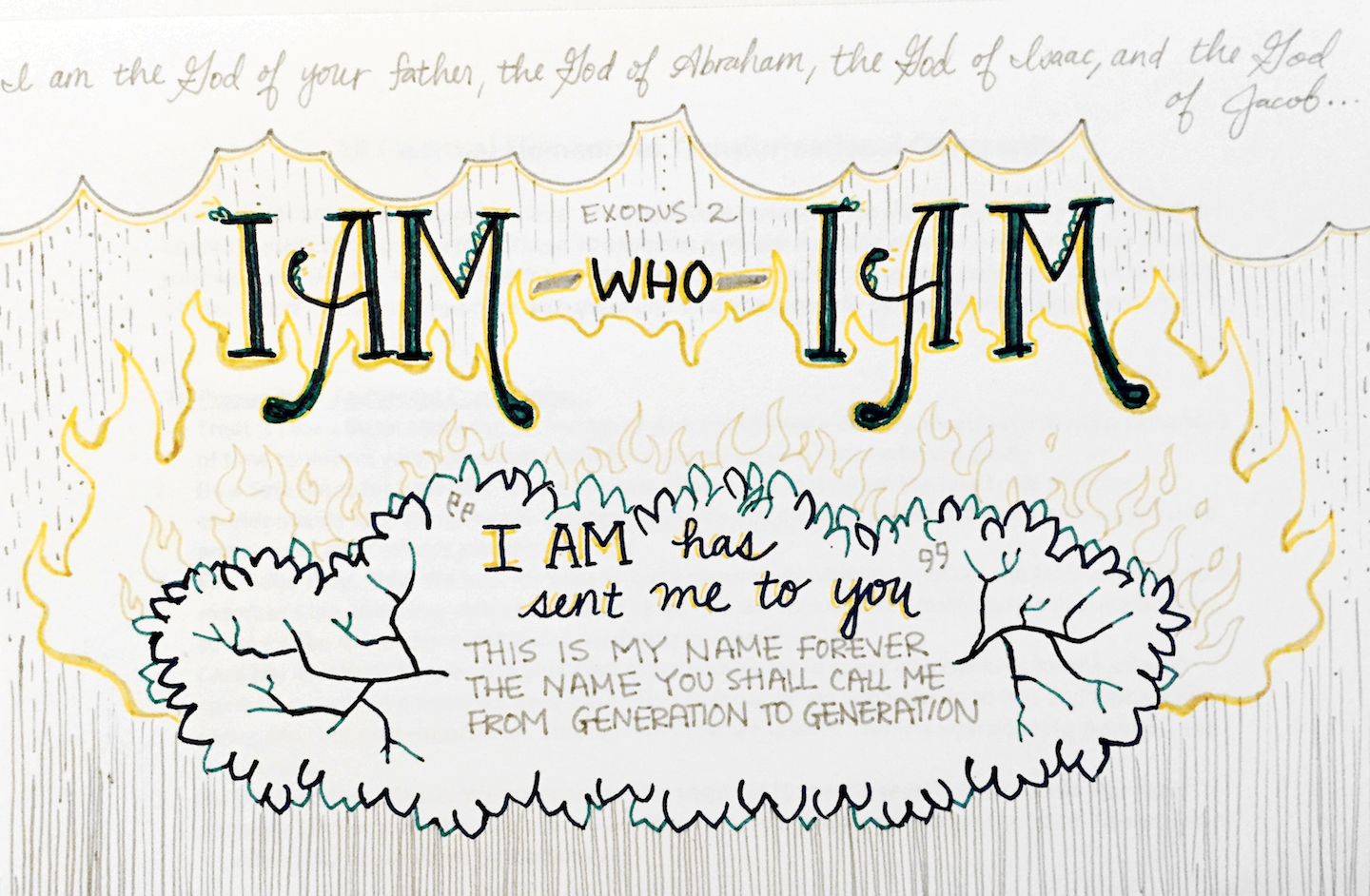 By Yannan Shi, Prismacolor markers on sketchbook paper
This year I've finally decided I would read the Bible from cover to cover. I have been avoiding it for a long time but I felt like God nudging me and saying, "Just read. I have a story to tell you."
When I got to Exodus, I was particularly struck by the scene where God speaks to Moses from the burning bush. I was familiar with the story but reading it made me think, Why can't God speak to me that clearly? I would totally listen to what my dresser had to say if it suddenly caught on fire and said, "Yannan, this is your Father speaking, and I want to help you make better choices."
In all seriousness, though, I started sketching the words I AM WHO I AM because it seemed like such an odd thing for God to say. While I've been reading through the Old Testament, I have been trying to reconcile the God of the Past and the God of Today.
As I sat there reflecting, this passage reminded me that if I believe what God said is true, that he hasn't changed, then maybe what makes God unchanging isn't how he appears in fire. Maybe I was missing the point.
It didn't matter if God performed miracles. The same story was, and is still, that people forgot these miracles and didn't listen to him. Yet every time God forgave them and continued to repair the brokenness of the world.
I still see that today. Maybe God has been really clear with me, and I just need to start listening.
Yannan Shi is from Southern California and moved to the Bay Area in 2012 to receive her masters in education from Stanford University. She started attending The River in 2013, when she also began teaching middle school mathematics. She enjoys cooking, painting, musical theatre, and playing tennis.