I Hate Transition. I Love Transition.
I often wake up these days in a cold state of bewilderment. I lay there for a few minutes under waves of anxiety, imagining scenarios that always end with "and then everyone will know me as that buffoon."
As I think about my transition out of my role at The River, I wonder how I could have made such a risky decision at the ripe age of 55. Why did I listen to God and my heart? Is this the step that will rip the stitching out of the crotch in my faith pants? How could I leave the safety, security, and familiarity of The River team?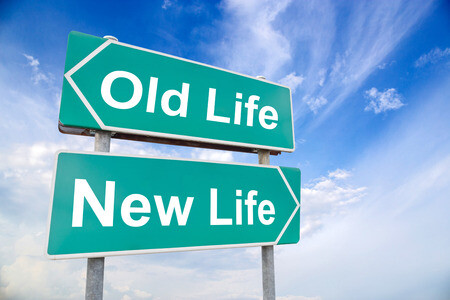 Copyright: nnudoo / 123RF Stock Photo
The River Church has been the all-encompassing focus of my ministry energy and my identity as a leader, pastor, teammate, and community member. But I have felt restless for two years now. I'm not sure I could pastor wholeheartedly for another three years just out of a fear-based avoidance of God's voice. Yet I'm equally unsure that I have anything to offer leaders from the global church. I wonder if I should be more focused on saving money for retirement. I ask myself, What can I fall back on if this whole thing blows up?
Behavioral psychologists call it loss aversion—a fear of loss that far outweighs the potential for gain in times of change and risk. I am right in the thick of a loss-aversion emotional storm. On October 9, after eight fulfilling years, I officially ended my role as staff director and pastor at The River to join the Global Training Network mission team.
Transition guru William Bridges labels the beginning phase of a transition to a new life as "letting go," or "death" to the old life, the old me. He characterizes it as disenchantment with the ideals and projects that fueled the life that is passing away; disidentification with the past self and past roles; and disorientation, since the new life is still in the future and not yet fully formed. I call these the three "disses" of transition.
It's been really helpful to apply Bridges' insights to my own heart struggles these days. I hate the experience of transition, but I love its potential fruit. Faith these days means trusting for that fruit and taking the next step of transition.
Each morning I feel all three disses in my soul. I hate the disidentification of walking away from an identity rooted in a professional role. My attachment to my identity as pastor is being exposed. I feel like a paper doll that has had all its career clothing stripped away, and, naked, I hope for new clothing without knowing if any will come.
I hate the disenchantment of surrendering projects that I probably will never return to.
I hate the disorientation of entering a new field in which I am a beginner and don't know the terrain or whom to fully trust as a guide.
The discomfort of this transition has made me hyper-aware of all kinds of character inadequacies in me that I don't like. I have struggled with the narcissistic temptation to sum up what my life has been worth to this point or what I have accomplished in eight years at The River. In reaction to the disorientation, I want to make something happen now.
No matter how much I hate it, though, the work of transition is not to jump out of it as quickly as possible. It's not to medicate my pain or distract myself. The work is to remain present to the challenges of change and trust that God will rebuild a new life for me.
Transitions are certainly not all pain and self-discipline. I love the heightened sense of awareness and utter dependency on God I feel in seasons of change. My current sense of vulnerability is far more true to the human condition than when I am shielded by my paper-doll identity, clothed in a well-defined life role as a father and pastor.
I love that transition presses me to live in the divine "now" with today's blessing and trials, to be present to and love the people God has given me today versus living in some unknown future. I love that it has given me empathy for those who live in constant transition, like the homeless and refugees. Most of all, I love that this transition—and the many transitions that came before—gives me an opportunity to live in the story of God.
God shakes us up and moves us from contentment again and again through the spiritual baptism of transition. All our heroes of faith endured massive transitions that destroyed identities, broke enchantments, and reoriented them radically to the Good, the True, and the Real.
So, I praise God that at 55 I am undergoing such a radical transition. May my soul be purified and prepared for whatever is next.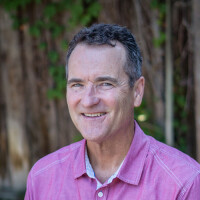 Mark Phifer-Houseman has been married to his best friend and hero, Gayll, for thirty years. He has been enchanted by Jesus since sophomore year in college. That pursuit led to twenty-four years of ministry to college students before he became The River's staff director in 2008. Notable accomplishments include clinging to Jesus while being disabled on and off for fourteen years with chronic neuropathy and following Gayll's leadership in adopting their four children from Ethiopia in 2003. He loves seeing young people come alive to God, anything related to living out the radical love of the Bible, and families and churches thriving (including his own).