I recently finished the Healing Path course for the second time, but I often find myself freezing up when people ask me what I got out of it. I have had few experiences as life changing, and yet the impact of this ministry often feels hard to put into words.
This year, one of the more surprising moments for me was a conversation about our fathers. I have often heard how some people have a hard time with the concept of God as Father because they have absent, abusive, or angry earthly fathers. Since I've always had a pretty good relationship with my dad, I have never given much thought to how my earthly father somehow impacts my views of God.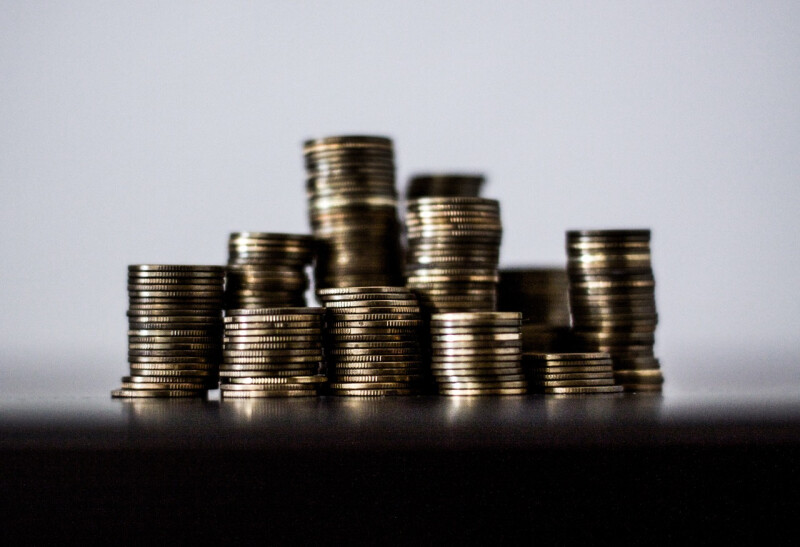 Image credit: Pexels.com
I did not expect what followed when my leader asked me, "If your dad was here right now, what would you say to him?"
"I suppose I would want to thank him," I replied.
And then both words and tears began to spill forth as I thought about how much I have to thank my dad for. He has always provided a comfortable life for my family. He paid for my undergraduate education, even when I decided to go to a private Christian school, so I am not plagued by student loan debt. He has subsidized my living costs over the past eight years as Silicon Valley rents have skyrocketed. And now he's paying for the portion of graduate school tuition that is not covered by my AmeriCorps Education Award.
I by no means walk around ungrateful or unaware of how incredibly privileged I am to have a father who has chosen to provide for me in these ways. But, in that moment, I found myself overwhelmed by how much he has given me and how it can feel like an impossible debt to repay. He has chosen to care for me, his daughter, with these investments in my future, yet these enormous gifts can feel like a burden.
How could I ever possibly thank him enough or repay him for all he has given me?
When I left City Year in the summer of 2015 and was researching jobs and masters programs, I was spinning my wheels for a few months because I felt torn. I felt burned out on nonprofit work, and I wondered if now was the time to pursue something with a higher salary and potential for growth. If I wanted to care for my parents when they need it, as they have provided for me, then I had to pursue something more lucrative.
This did not jive well, however, with the small voice telling me to stop defining my worth in terms of what I could do instead of who I am.
Learning to listen to that voice led me to my role here at The River, and I absolutely love investing in the lives of our youngest members and our faithful volunteer team. But I still often find myself wondering: "Did I make the right choice? Is Dad glad and proud that I am doing something that uses my gifts to invest in the Kingdom? Or is he counting down the days until I finish my degree so I can get a better-paying job?"
As my Healing Path leader prayed for me, I realized that the guilt and self-doubt I feel about my father's sacrifices is a mentality I also apply to God. What he has done for me feels so incredible, so large, so unquantifiable that I can get caught in the same overwhelming sense of indebtedness.
As with my earthly father, this turns into a fear of losing what I could never earn. I am constantly scared of being a disappointment. When things do not seem to be going well, I fear I have done something to anger God. That because of this choice or that decision, he now loves me less.
I so desperately want to be worthy of what has been paid on my behalf, I forget that my worth is simply in my identity as a child of the King. Nothing I can do changes that.
I thought I understood the concept of grace; I know my salvation cannot be earned. But Healing Path helped me recognize that, up until now, I have been trying to prove that I am worthy of grace rather than living in the freedom it is meant to bring.
May we all walk freely today in the knowledge that we are the beloved sons and daughters of the good, good Father.
Deborah Woo has been attending The River since 2014. She is a Bay Area native who grew up attending First Covenant Church Oakland, and has a bachelors in psychology from Azusa Pacific University. Deborah moved to San Jose to work for the nonprofit City Year, where she spent six years providing interventions and after-school programming for students in East San Jose, and professional development for AmeriCorps volunteers. She is working on an organizational leadership masters degree through Northeastern University online and joined The River staff team as children's ministry assistant in fall 2016. She finds great joy in seeing the world and faith through the eyes of the youngest members of our wonderful community.