I flopped into the familiar orange, speckled armchair in my spiritual director's living room and grabbed the glass of water on the end table. There were already hints of the coming advent season in her décor. A candle sat next to a nativity scene painting mounted on a stand on the coffee table, a reminder that Jesus is the light in the dark of winter's early sunset days. I immediately started our morning conversation with a sigh. "It's so good to be here."
And it was. The past month's incessant community events had taken their toll.
The particular interactions that were on my mind were those that surfaced how much I want to be liked by everyone. Really—at this age, I'm still fretting about this? My spiritual director pointed out that maturity is a lifelong journey. The recognition of my desire to be liked comes quicker, and that's the first step toward growing. I feel I've circled this bush many times; once again, it's here in the forefront. Having this awareness helps me better see possible responses.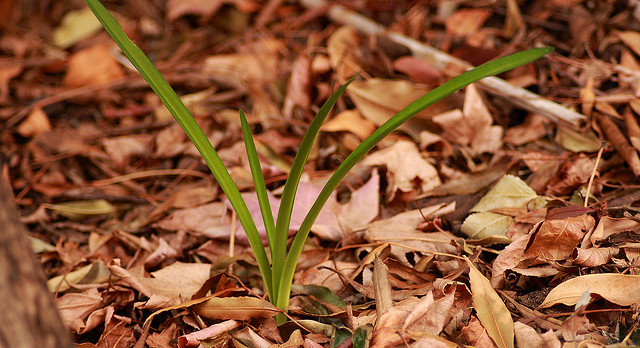 Image credit: Adam Selwood
Recently someone asked me to consider changing our landscape design because of the potential invasion of roots. I decided that honoring this request would somehow bridge the relationship.
In fact, nothing miraculous happened. The other person got what she wanted and went on her merry way—while I was left wanting more in return. Perhaps a small thank you? Just something.
I can't resolve desiring appropriate reciprocation in interactions with people. Instead of waiting for reciprocation that may never come, I can choose to release myself from these expectations. So I've decided that it's probably better to focus my energy on developing something I care a lot about: being authentic. Being comfortable in my own skin and true to it.
But what exactly does that mean? I think practicing kindness is a start. I can't control other people's reactions to what I do, but as long as I know my true intentions, I can ready myself to make things right if there is a problem. The kindness is to be practiced on myself! I want my yes to be yes and my offers of help to be in earnest. I want to allow myself to feel slighted sometimes and review those for growing points. My thought is that if I can be a consistent "me" in all areas of my life—at work, with my kids and husband, church, and with friends—then I'll be happier and more free.
I've read that this involves daily devotion to choosing well. American scholar, author, and public speaker Brené Brown wrote, "Because true belonging only happens when we present our authentic, imperfect selves to the world, our sense of belonging can never be greater than our level of self-acceptance." I want the presentation of my authentic, imperfect self to be my contribution to our community living.
As I watched two squirrels outside dig the hard dirt to hide an acorn and then chase each other up the tree, my spiritual director reminded me that my value is not in what I believe others think of me. My value is in the redeeming fact that I am God's beloved.
I've heard this before. Haven't you? Yet we all need reminders, just as my spiritual director reminded me. When we are our authentic, imperfect selves, we can serve as reminders to one another of Christ's love and of our worth just as we are.
Imperfect. Authentic. Real.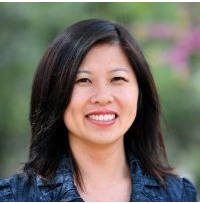 Kuimeuy (ku-may) Wang has been married to Kevin for twelve years and is mother to Zoe (10) and Micah (8). She lives in Silicon Valley and volunteers at school through Project Cornerstone. Her hobbies include trying out new restaurants, especially fusion ones; dabbling in art with her son through YouTube drawing videos (Sponge Bob, angels, reindeer, the Hulk); photography (but it doesn't return the affection); and running. Her favorite book of the Bible is Ephesians; her favorite TV show is Enlisted; her go-to meal after traveling is a nice bowl of pho. Tell for when she's tired: necklace statement pieces to draw attention away from the bags under her eyes.