"Know who you are."
My college World Civilizations professor said this was what she most remembers her father telling her as she went off to college. He wanted to remind her that her values and morals ought to guide her daily choices and her decisions about her future.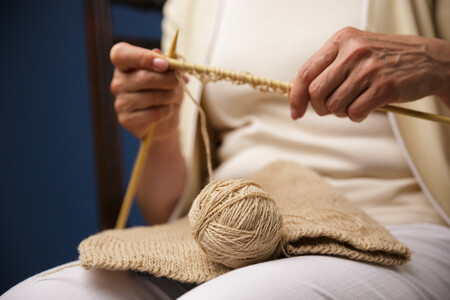 Copyright: vadymvdrobot / 123RF Stock Photo
When she first shared that with me, I was taken aback. My first thought was, What did my parents impart? As I thought about this, my race, gender, family of origin, place of birth, faith, and academic majors all sprang up like chat bubbles. I realized then, to my disappointment, that my identity wasn't clearly defined by my faith.
Over the years, I went about life thinking I knew who I was. A child of a heavenly Father. A child of my parents. A sibling. My definition of myself switched between all the roles I played: friend, colleague, volunteer. Throw in my interests and life experiences, and the definition evolved again.
I also tended to mix purpose with identity. Is my calling my identity? If so, what is my calling?
The truth was that I knew this identity only in my mind; I really didn't know it in the deep place within. I wasn't sure beyond a shadow of doubt.
Well, here's the deal: we are God's chosen. His beloved. As simple as that truth is to say and write, it is another thing altogether to absorb and embrace it. So many things block our ability to embrace this message of freedom, things that I'll call thorns of life, including the poor choices we make and other people's poor choices that impede us.
In this space of hurt and wonder, we are invited to embrace our identity as his. When we choose to truly know that we are fully loved and known, transformation happens, enabling us to live our best lives.
I think I do know who I am now, and I feel so much freer because of that. I have space to dream and be more creative. My responsibilities haven't disappeared; there are still deadlines and kids to cart around. But now I feel a lightness and easiness that can only flow from above. I am able to be more generous and kind. I have more capacity to understand. I experience more grace to forgive and a new strength to advocate for myself. I am more aware of my leanings and can pay attention to the small, still voice that guides and invites.
How did I get here? The process reminds me of the knitter who loops the yarn over the needle, winds the opposite needle to grab the loop, and repeats. She starts out with just a ball of yarn and two long needles. Slowly a mitten, hat, or scarf takes form.
Like anything else, you can't expect results without putting in the time, effort, and hard work. It's simple, but not many people choose this process because it offers no silver bullet. We only have what we hear about on Sunday mornings--the disciplines, the listening--which are key to the transformation process.
For me, it took a lot of intentional seeking of community, prayer, and times of solitude over the course of nine years. Along the way, I processed with soul friends journeying with me, as well as a spiritual director who wanted wholeness for me. These people spoke into my life as I started to speak into others'. They would call out the changes they see and reflect back the growth taken place.
In those years, I remember stepping outside of myself and looking into my own life. I could see the small vector changes that, as Mark Phifer-Houseman has explained, lead to noticeable change over time as you progress along that trajectory.
If you're feeling stuck or discouraged, stay with it. You too can learn to embrace your identity from above--one knitting loop at a time. Grab a friend or two to journey with and you will, over time, move toward becoming your best self.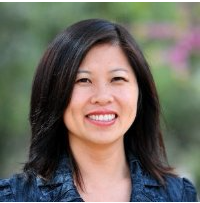 Kuimeuy (ku-may) Wang has been married to Kevin for sixteen years and is mother to Zoe and Micah. She lives in Silicon Valley and volunteers at school through Project Cornerstone. Her hobbies include trying out new restaurants, especially fusion ones; dabbling in art with her son through YouTube drawing videos (Sponge Bob, angels, reindeer, the Hulk); photography (but it doesn't return the affection); and running. Her favorite book of the Bible is Ephesians; her favorite TV show is Enlisted; her go-to meal after traveling is a nice bowl of pho. Tell for when she's tired: necklace statement pieces to draw attention away from the bags under her eyes.