Our family just celebrated one year in Fresno, and I would consider it a good year. My wife, Amy, and I both started new jobs. She began working for the Fresno School District, and her new job has a steep learning curve but overall she's been thriving. My job as a missions director at a local church has been amazing. I've been able to implement new programs, organize mission trips, and travel to meet our global partners. Our little family of five is clicking along.
After our first year in Fresno, we decided to take the next big jump: to purchase our first house. This is a big deal for us. We are a transitory family. Our oldest daughter has lived in thirteen homes on two continents, and has attended four elementary schools… and she's only 9. Yikes. As Amy and I talked about moving, we realized we were planting roots. This was it--we were becoming Fresnans!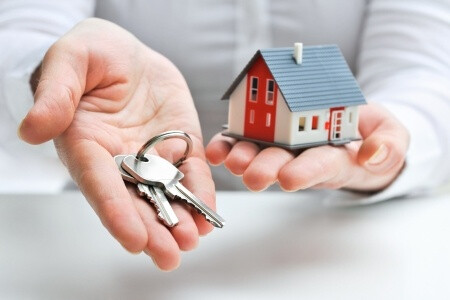 Copyright: alexraths / 123RF Stock Photo
We went on the warpath looking for a house. Amy and I had many "discussions" about what would be best for our family. We settled in an area between the wealthy, safe, and affluent area and downtown. It's a cute little house from the 1950s with a pool. (In Fresno, a pool is almost a necessity.) The house is not located in the best area, and the local school's rating on real estate apps is 2 out of 10.
But Amy and I leapt out in faith, hoping that God would use us in the area with our neighbors and the local school. As we moved in and got settled, I felt like life was good. We were home with our family.
I was moving a box into the house when Amy said, "Kyle, I need you." I thought she wanted me to move a box or something. She looked at me and said, "Kyle, I'm pregnant."
I just stared at her and felt numb. I had no idea how to respond. I said, "Okay," and walked away.
A few hours later I was upset, angry, and had completely shut down. How could this happen to us? Our kids are out of diapers, they can shower on their own, buckle themselves in the car, speak in full sentences, and swim without floaties. I continued to think of all the reasons why it's a bad time for us to have another child.
Then my thoughts turned to God. Why would you do this to us? Our jobs are going great, we are finally becoming financially stable, and we just bought a house based on a family of five. Again, the list of complaints continued to swirl in my mind.
For about one week I created my own prison of negativity. I was not in a good place and I wasn't happy that Amy was pregnant. My trust in God was completely thrown out the window. Amy was beginning to get upset at me because I was disengaged from the family. I had gone from "life is good" to something else entirely. I realized that my actions and thoughts were completely immature.
It took me a few days of throwing a pity party to even want to sit down and talk to God about the pregnancy. I finally sat down one day, opened up my Bible, and began journaling my thoughts. I furiously wrote down why it wasn't fair and asked what we were supposed to do.
God, in his gentleness and love, comforted me when I was being completely selfish. As I prayed and asked for forgiveness for being a jerk to my family and him, I felt God's forgiveness.. I sensed his assurances: "This baby is a gift for you.I will use this baby for my kingdom. I will provide for you and your family."
Almost instantly, I felt peace. God is in control. I asked for forgiveness from my family as well. I am now excited and grateful that God has gifted us with another child. Life is now calibrated back to good.
While I was revising this blog post, Amy and I found out we are having twins! No, I am not kidding. We are turning to God once again.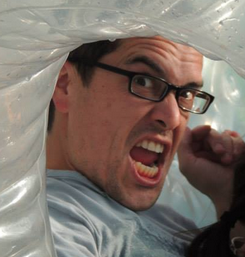 Kyle Guerrero has been married to his wife, Amy, since 2005. They have three beautiful daughters: Eva, Olivia, and Alexa. They have been connected with The River for over nine years and have been involved in small groups, youth ministry, and international service trips. They previously lived in Malawi serving the poor, in Uruguay ministering to third-culture-kid families, and in Leavenworth, Kansas, serving military families through Youth for Christ. Kyle is currently serving as the Missions Director at The Well, a church in Fresno.