I am tired of living scared, a life I have been living since infancy.
As a youngster, I adopted the role of the "good boy" in an attempt to gain approval and reduce tension in my family. I wanted to please rather than cause problems in response to my mom's anxiety and my dad's irritability. I absorbed a lot of stress, trying to find relief for my own anxiety by making others happy.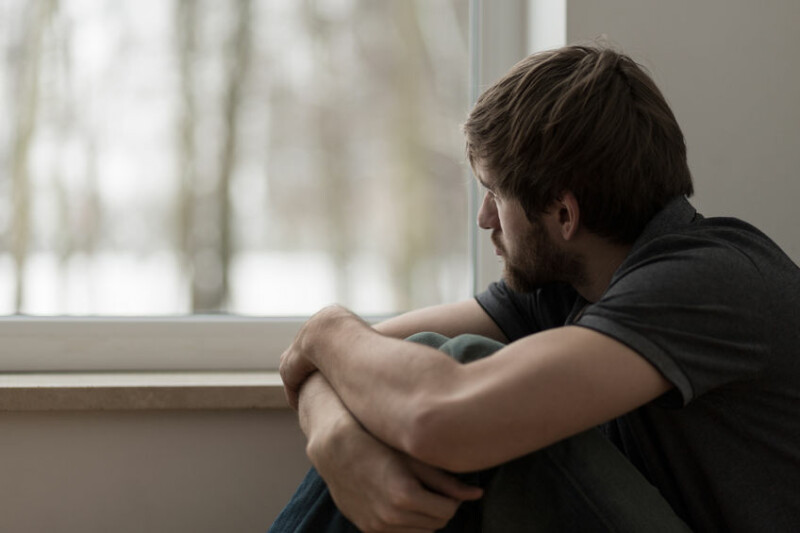 Copyright : Katarzyna Białasiewicz / 123RF
Today I live unsure, knowing that I have never dropped to my knees before the Lord. I can ask for wisdom, inviting God into my narrative, wanting to depend on him. I can ask for strength, to make a commitment to put God first in all that I do. I can ask for courage, to make an oath before God and my brothers in Christ to remain obedient to all of God's commandments.
But is it enough to remain in his love? Is his love enough?
I have endured a lifetime of anxiety without really naming it for what it is, leaving me exhausted.
A few weeks ago, I brought up the idea of taking a month off work to my wife. My wife challenged me to dig deeper. She asked me what I was looking to accomplish with the time off. I could not readily answer her question and agreed to further explore the topic during our next therapy session.
I sent the below email to our therapist prior to our session.
Nicole,
In preparation for our therapy appointment tomorrow, I wanted to share that I am tired of living scared. Perhaps I am a pleaser, wanting to make everyone happy, a battle that I never win. I cannot even bring up the topic of our son being offered an opportunity to play for a Palo Alto basketball team without feeling anxious. I am unsettled watching my boys play baseball, knowing that my wife is home having to take care of our daughter. I am tired of living scared and wasting these "blessings."
I made a commitment this week to walk two times per day for 30 minutes. This morning, as I was walking around the Rose Garden, an older lady approached, with her music playing loudly on her cell phone.
As she got closer, the song playing was "Freedom Hymn" by Austin French. God was making himself known.
Here are some of the lyrics of that song:
I push, I pull
Go back and forth finding myself pounding on a locked door
I try to make it out alone without your help
But I know I'll never win this war
I can never be, never be, free without you…
This is the sound of chains breaking
This is the beat of a heart changing
This is a song of a soul forgiven
This is my freedom hymn
In the last few weeks, Pastor Brad has asked us what we most admire about Jesus and how we want to be more like him. I admire that Jesus leaned into God's promises with unwavering conviction and intention, walking by faith in God's promises. Jesus was steadfast in and strengthened by his belief that God's promises were truth. God was enough for him.
I desire to breathe the freedom of knowing my life is better off in the hands of God. I am tired of living scared.
It is time for my freedom hymn.
My hymn starts with knowing that God has promised to always go before me and be with me. He will never leave me nor forsake me. In this hymn, I learn to rely only on God, who raises the dead. God is for me. No one could ever be against me, including myself.
My freedom hymn is not comprised of my own words. They are God's promises. I will only stop living scared when I remain fully and consistently rooted in God's promises.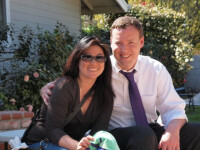 Bill Wagner loves being a husband and father. He is blessed to walk side-by-side with his wife, Kristy, raising their three children, Samuel, Graeson, and Emily. Bill was born, raised, and educated in upstate New York, and relocated to the Bay Area in 2008. He is a headhunter by day, working from home and building relationships with corporate tax and finance professionals here in Silicon Valley. He took a leave of absence in 2012-13 to deepen his walk in ministry; he is now focused on bringing his faith outside the walls of the church and into his work.