A good friend recently reminded me that God can grab our attention when we least expect it. That very next morning, as I was journaling during my devotion time, my focus was pulled to the scripture verse at the bottom of my journal, "In God, whose word I praise—in God I trust. I will not be afraid." (Psalm 56:4, Berean Study Bible).
It hit me like a ton of bricks. I am not one to memorize scripture, but this was one of those moments when God was saying, "Bill, this is what you are missing, this singular thing needs your focus in this moment. Quiet the noise, nothing else matters." God knows when the time is right, commanding my attention in a way that reaches beyond the flesh.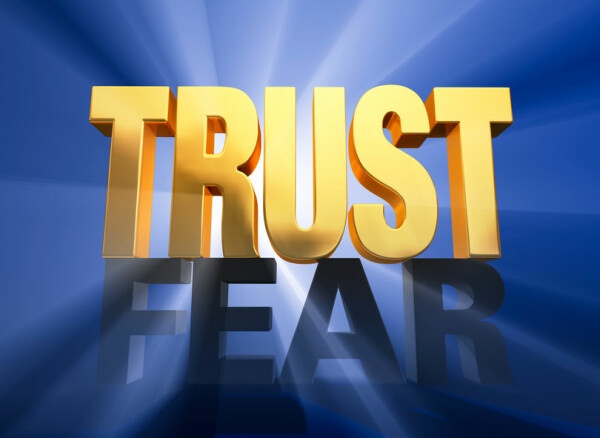 Copyright: Mark Carrel / 123RF
God knew that I was struggling with a fear of death. I recently turned 44, which is young, but the enemy—through fear—won't let me forget that I lost my mom to lung cancer in her late forties. This is not a fear of dying, as I believe in the promise of heaven. This is a fear of leaving my wife and children behind. Even as I write this, I am filled with emotion.
This fear has crippled me. This fear has prevented me from living the life that God intends for me. Each day I sit with this fear is another day lost. Fear causes me to procrastinate. Fear pushes me to medicate. The enemy desires for me to remain stagnant and living in the shadows. Fear is a liar.
As I peeled back the layers of Psalm 56:4, I realized that I am living my life not wanting to be afraid, failing to focus my efforts on praising the word of God. I spend time in the word of God daily, but do I truly praise the word? What does that even look like? Praise has a tone of 'worship' to it and I appreciate the role worship plays in my faith. However, in this context, I feel that God desires me to praise His word, by recognizing it as the one truth in this world that I can build my life upon. We praise what we believe in, what we value. We praise it by speaking about it at the watercooler at work. We praise it by attaching a flag to our car window. We praise it by the choices we make in how we spend our time. We praise it by how we parent.
God knew I was writing this post today, so he led me to two scriptures which I paraphrased for my daily prayer journal, pulling from both Joshua 13 and 1 Kings 8:56: "May God be my allotment…of all the good promises, not one word has failed."
But what has God promised me? I ask myself this question and am at a loss to answer. Yet, if I cannot answer this basic question, how can I truly praise his word?
"God has your back, Christ will never leave your side and the Holy Spirit will continue to fill the gaps." I ended each and every one of my sermons with this statement when I served as a youth pastor. Today, I also include this as part of my email signature at work. Words to live by—rooted in the promises of God—but not the words by which I am living.
I will suffer in this life, that cannot be avoided. The question is whether I will suffer knowing that God is right there by my side, or will I suffer feeling that God is against me? Knowing the truth versus feeling the fear! I must praise the word of God daily, praising his promise that he will never leave me. Not only will God never leave me, God will never leave my family. The challenge comes in knowing that this is truth.
And should fear creep in, which it will, I pray that I will make space to praise God with this hymn's chorus:
Turn your eyes upon Jesus, look full in His wonderful face;
And the things of earth will grow strangely dim, in the light of His glory and grace.
"Turn Your Eyes upon Jesus" by Helen Lemmel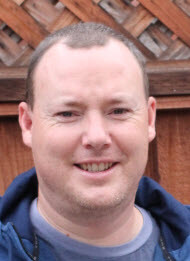 Bill Wagner loves being a husband and father. He is blessed to walk side-by-side with his wife, Kristy, raising their three children, Samuel, Graeson, and Emily. Bill was born, raised, and educated in upstate New York, and relocated to the Bay Area in 2008. He is a headhunter by day, working from home and building relationships with corporate tax & finance professionals here in Silicon Valley. He took a leave of absence in 2012-13 to deepen his walk in ministry; he is now focused on bringing his faith outside the walls of the church and into his work.