Easter has come and gone, and Lent is over. People are back to eating candy, drinking caffeine, and spending time on social media. How'd I do with the whole 'giving up work' thing?
I knew cutting back on the number of hours I spent at work was necessary and long overdue, but Lent was the impetus I needed to force myself not to stay at work for more than ten hours a day.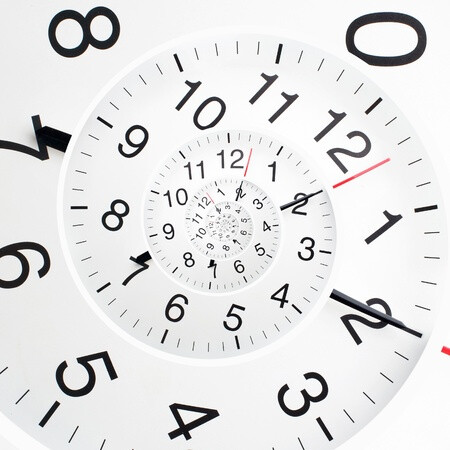 Copyright: nomadsoul1 / 123RF Stock Photo
If I didn't have early meetings scheduled, I left my house later and arrived at work at 10 o'clock. That made a 7 pm stopping point perfect, because I avoided most of the traffic heading home. The first two weeks were great. I didn't have any early meetings and I worked a normal-person amount of hours (nine still fits into the 'normal' range, right?).
I expected the sudden change in work schedule to be torture, but in those first two weeks, God was showing me what emergencies weren't actually urgent and could wait. Right away God gave me opportunities to practice saying no to my gut instinct to do everything instantaneously. He reminded me that my time was just as valuable as everyone else's.
While I was pleased with my ability to work fewer hours, all I did when I got home was watch more TV or spend more time on social media. That certainly wasn't drawing me closer to God, so in addition to working fewer hours, I committed myself to spending more time with God.
Moving into the third week of Lent, I gave myself a pat on the back for doing a good job working fewer hours and reminded myself to make better use of my time away from work. Then, on day two of that week, I stayed at work for twelve hours. So much for that pat on that back! God is so funny. In my defense, the long hours were due to my procrastination. I had a presentation coming up the following week, and I had neglected to give it the time and attention it deserved.
I know you're wondering if I really needed to work on my presentation or if I was just trying to make it perfect to impress people. Someone actually asked me that very question, and I quickly shot it down, as I really did need to add content.
However, after several more 12-hour days that included cutting content, God asked again. He brought up the fear of man as I was journaling. Doh! I had to confess that yes, in the back of my mind, I was afraid. What if I didn't knock my presentation out of the park?
God reminded me that I didn't need to try and jam everything I knew into the presentation to prove I know what I'm talking about. After I cut more content, I finally gave my presentation. To. Seven. People. There were only seven people in attendance! I hear you, God. Thanks for that lesson in humility and confirming that I didn't need to spend so much time on that presentation.
God reminded me that spending time with him was not about getting a gold star or checking something off my to-do list. What God truly desired was for our relationship. God wants me to draw closer to him, to rely on him, and to seek his will—and not just in dire circumstances. God wants me to turn to him in good times and when I think I can handle stuff on my own. If I ever think I can handle something on my own, that's a definite sign I need more of God.
The more time I spent with God during Lent, the easier it was to hear him. I was able to see people and situations through his eyes. When he corrected me, I didn't try to rationalize or defend myself by pushing back. I found myself quickly agreeing with God when he pointed out my sin or impure motives. When I filled myself with more of God instead of work, I was even more readily available to pray for others instead of being so focused on my to-do list.
My Lent experiment was a success. God showed me that I could still provide excellent customer service without working excessive hours. More importantly, I got into a rhythm of spending time with God and found myself more in alignment with his will.
So, now what? Lent is over. Was I able to maintain those changes? Yes, I did—for two weeks. What happened after that will have to wait until another time.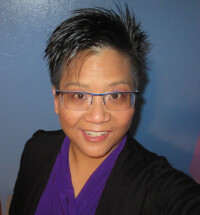 Lorianne Lee was a teacher for nineteen years, and she has been a part of The River Church Community for seventeen years. Lorianne is a creature of habit. She doesn't like surprises or change. In fact, she admits it bothers her if someone sits in "her spot" at church. Lorianne appreciates God's sense of humor, and she finds it ironic that God is changing her in so many ways. Lorianne wants to be open to whatever God has planned, even if that includes change.