"Christianity is a subjective, transformative event that upends, ruptures, and transforms human life. At this level, much like the blind man in John 9, we may find ourselves simply able to say, 'One thing I do know, that though I was blind, now I see.'"
– Church in the Present Tense: A Candid Look at What's Emerging, by Scott McKnight and Kevin Corcoran
Earthbound is the best way to describe the basis of life that drives people in Silicon Valley. Author and pastor Dave Schmelzer calls them, "hardheaded academic types, products of the Enlightenment who scoff at claims of the supernatural." Prevailing skepticism hinders gospel acceptance in Silicon Valley. The skepticism, like the blindness mentioned in Scripture, prevents the light of the gospel from breaking through.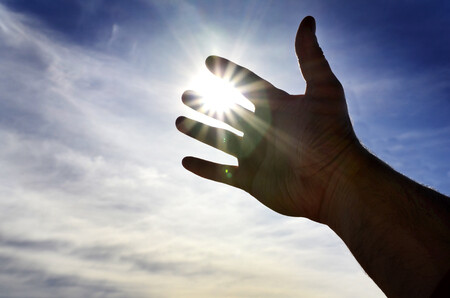 Copyright: eric1513 / 123RF Stock Photo
God's presence changes the story. My conversion to Christ was dramatic and supernatural. During a time of personal crisis, my college roommate, a new convert to Christ, shared with me the meaning and importance of Christ's death. This was my roommate's way of trying to fix me. But the narrative made no sense to me. I could not understand how Jesus' death was relevant to me. I could not identify with needing a savior. My polite reply to this gospel message was, "Whatever works for you." I remained unconvinced as I retired for the night.
As night became morning—Easter morning—the Lord gave me a vision. In the vision, I was in a prison camp with my friends and family. I had a sense of being guilty. I knew I belonged there. As I looked through the barbed wire, Jesus appeared and instructed the guards to open the gate and release us. As the gates opened, we flooded by Jesus and were freed. The camp was soon empty of prisoners.
I felt a sense of joy and elation. I had obtained a do-over, a chance to start again. I had a free pass. Then Jesus walked into the camp and the barbed wire gates were closed behind him. He was punished in my place. My elation became mixed with regret as I realized that Jesus, innocent, was bearing my punishment.
I stirred from the vision and spoke out loud. "God, is that the truth?"
The voice of God replied, "Yes, that's the truth. Do you believe?" The voice of God filled me from the inside out. It was not an audible voice but it was unmistakable.
I responded, "Yes, I believe."
I was changed. Immediately I began reading the Bible. For the first time, God's word spoke to my heart. I started reading in Genesis. By the time I got to Deuteronomy, I had learned that the message borne by the vision was the doctrine of the kinsman redeemer, the doctrine of atonement. From the New Testament, I learned that I had been born again.
After committing my life to Christ, I was captivated by the knowledge of God. And my experience of God's presence changed me in positive ways. My broken emotional life became whole as I found a home in God. My worldview changed as I embraced the God that was there. My supernatural encounter with Jesus moved me forever away from a worldview that excluded the miraculous. I experienced what Paul refers to as the transformation of the inner man. I became a new creation.
Given our secular, scientific, and humanist culture, the church nowadays often relies on reasoned arguments and fine-tuned programs to reach the lost.
But my embrace of Jesus transforms my culture. It breaks the secular rubric with respect to the supernatural.
As a follower of Jesus with strong ties to the secular, my goal is to create space for that which cannot be reasoned, namely the power and presence of God. Worship and prayer, especially praying for God's power, healing, and intervention, provides room for God's supernatural presence. This puts God on the hook. And it means risk on our part. For the "presence of God" method to work, God must show up.
John Wimber, a pastor and thought leader on the Holy Spirit, was quoted as saying that "the way in is the way on." As followers of Jesus, we must understand the grace, power, and presence of God that birthed us into the Kingdom. The same dynamic needs to sustain us forward. We must reaffirm the worldview that embraces the supernatural. Doing so makes us stand apart from the earthbound Silicon Valley context and heals our own brokenness.
Our God is a missional God. In every case, He initiates what is required to draw people to Him. This is good news. It means that God has an agenda to be known—even in Silicon Valley. As we make him known we can expect the supernatural to break through. The "in the beginning" God continues to shape our world. Cultivating God's presence is essential if we are to engage in an expression of Christianity that spans cultures and generations.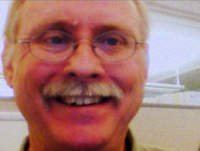 Michael Dunn became a Christian in 1975 during the sweet spot of the Jesus movement. His career has been in high tech, including tenures at Apple, Netscape, AOL, Palm, and a few startups. He and his wife, Kathy, raised four children and are learning to be grandparents. They currently live in Santa Cruz.
In previous years, Michael was involved with several church plants in San Francisco and Austin. In 2015, Michael completed a masters from the School of Theology at Fuller Seminary. He still works in high tech but is starting to work out his focus for this next season. Presently he is interested in serving boomers. He began attending The River in 2012.