This Thanksgiving I was supposed to be reunited with my dad for the first time since moving from New York to California in 2008. About one week prior, he informed me he was not feeling well, and he was unsure if he could make the trip. In that moment, my heart and soul sank, anxiety setting in. I knew my dad was not coming; I had played out this scene in my head before.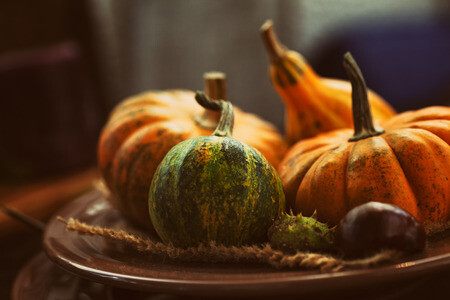 Copyright: nikkiphoto / 123RF Stock Photo
I have been asked often how I could have let eight years pass by. In 2001, when my mom was admitted to the hospital for the final time as her battle with cancer was ending, my dad asked me to stay with her that first night as the effects of the morphine set in. He was overwhelmed; I could see it on his face.
My mom hallucinated throughout the night, yelling at me multiple times and asking me to let her go home. At twenty-five years of age, I should not have had to shoulder such a burden alone. But my dad was limited in his ability to love and be loved. As a result, there was a lack of deep connection between us.
I still miss having my dad in my day-to-day life. Perhaps I was being selfish, with this being too much, too soon for my dad. He probably felt overwhelmed with stepping into this life that God has blessed me with here in California.
My dad canceled his trip the next day. I felt angry, rejected, and disappointed that he was not going to meet my wife and his newborn granddaughter for the first time. I wanted my dad to experience my church community and see where his grandsons went to school. I even thought of asking him to extend his trip by a day to see his grandson's basketball game.
Since I lost my mom to cancer, every Thanksgiving—frankly, the entire holiday season—has come and gone with a large piece missing. This year, I opened my heart to the possibility of spending the holiday with my dad, which unfortunately did not happen. It hurt, but I can't put into words why. If I know that I am God's son, whom he loves and is well pleased with, why can't I easily find hope in the face of disappointment?
Perhaps those words from Mark 1:11 have registered in my head but have not taken root in my heart and soul.
Praying this morning, I asked God to help me feel what Jesus felt when heaven opened up and the Spirit descended upon him in bodily form like a dove. I know that God loves me, but I desired to feel it.
Then the Spirit spoke to me and said, "Look up!" I looked up at the bright blue sky and immediately felt more at ease. The tension I had been desperately hanging onto slipped away.
It was as if my heavenly Father was looking down on me, smiling, as a dad looks over his sleeping baby, peacefully and full of love. I pray on this day, and for the days ahead, that when faced with hurt, fear, disappointment (name the negative emotion), I can take a posture of looking up to find God smiling upon me.
This Thanksgiving did not go as I imagined. But I am thankful for how it played out, reminding me that there is no greater gift than God's love. I pray that when confronted with the unexpected, I am reminded that I have chosen God as my dance partner, and he has chosen me. This dance of life, full of grace, hope and love, also calls for a number of dips, spins, and flips along the way. I find comfort in knowing that no matter what lies ahead, he will never let go of my hand.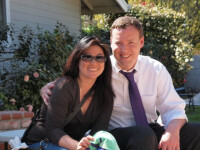 Bill Wagner loves being a husband and father. He is blessed to walk side-by-side with his wife, Kristy, raising their three children, Samuel, Graeson, and Emily. Bill was born, raised and educated in upstate New York, and relocated to the Bay Area in 2008. He is a headhunter by day, working from home and building relationships with corporate tax & finance professionals here in Silicon Valley. He took a leave of absence in 2012-13 to deepen his walk in ministry; he is now focused on bringing his faith outside the walls of the church and into his work.