As a pastor's daughter, I spent most of my childhood in compliant obedience, participating in all the church activities. When I was in high school, my Dad planted a Vietnamese church in Alameda. On the weekends, we would go to downtown Oakland and do outreach events and pass out tracts on the streets where we knew Vietnamese people would be. I was always happy and willing to do it.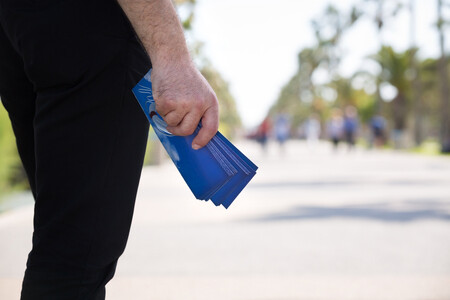 Copyright: balazschristina / 123RF Stock Photo
I believed that was what good Christians should do. We share the gospel on street corners, and then go have dim sum afterwards. I was taught and believed that my purpose and destiny was to proclaim salvation through Jesus Christ. This wasn't entirely untrue, but it would take thirty years and a profound experience of the grace of God before I would understand the true meaning of this destiny.
In college, I joined Christian fellowships and prayed for my unbelieving friends and family. My friends knew I was a Christian because I faithfully drove back every Sunday to my home church in Alameda to teach Sunday school, play piano for the congregation and sing in the choir. But I became discouraged over the years as I never saw the fruit of anything I did. Over time, I stopped talking about Jesus outside of the church. After college, and for the twenty years that followed, sadly I kept my relatively weak faith to myself.
A couple years ago, a painful life experience forced me to finally face the shame that had distorted my view of myself and of God for most of my life. This shame I had carried resulted in me feeling like I was never good enough. It caused me to always strive~ for success, approval, affection, acceptance and love. I sought this in accomplishments & relationships and the formula worked for the most part.
Nevertheless, I always felt that I still fell short with God. I was not as righteous as I wanted to be. I felt like a hypocrite. I couldn't get a handle on my sin. The combination of fear, shame and spiritual inadequacy resulted in me wearing masks. These masks would communicate, "I'm okay", "I don't need anything", or "I'm a good Christian". Little did I realize that those masks really kept me hidden, from myself and others. The masks also allowed me to become judgmental of others as I believed myself to be "good".
My painful life experience brought me to a place of humility. I was tired of pretending. I felt like a complete failure, empty and alone. I had to confront the worst parts of me and let God into those dark places. It was in that place where I heard God say, "I see you. I know your pain. Take off your mask. I love you as you are and nothing you can do can ever change that." I surrendered my self-sufficient ways and let God's love permeate me. God began to peel back each mask layer as I experienced his forgiveness, unconditional love and delight in me.
Somewhere along the way, I had stopped trusting God.
I thought and believed that I had to be "good enough" before God could love me, before anyone could love me. But that's the biggest lie. God loves me, he loves you, just as we are. Through Jesus, we are made righteous and that's how God views us. He invites us into a life of true grace. We don't have to hide or pretend we have it all together.
I opened up to a circle of trusted friends, who in response loved me and stood along side me. As a result of allowing God and others to love me, I'm learning what it means to live a life of freedom and authenticity.
The freedom that comes with the heart knowledge that we are God's beloved and that he delights in us results in a life that emanates joy even in the midst of pain, that proclaims there is hope in the midst of chaos and that you are never alone in the midst of great disappointment.
We all have a shared destiny as followers of Christ~ to receive God's love and share it with others. Each person will carry out that destiny uniquely. For me, sharing God's love with others no longer involves passing out tracts to strangers on the street corners. It's no longer trying to convince and shame others. Instead, sharing God's love means recognizing their woundedness and need and meeting them there.
Until I had received God's love and allowed him to heal my wounds, I was not able to focus on anyone else; I was unprepared to love others well. I am now better able to recognize the hurt and pain of those around me. There are tired and weary people all around us, holding up masks that God longs to remove.
When we are vulnerable, we give others permission to be vulnerable.
The freedom to be myself, rooted in God's love, has given me confidence to share with openness and vulnerability to my family, my children, my friends, my patients, and even strangers - that God loves us just as we are and that we can live in freedom and trust in who God has made us to be. And that really is Good News.
Wherever you're at in your journey, is right where God wants you to be. It's not about a life of trying to please God with our hollow compliance. It's not about trying to sin less. It's about trusting God, and through that, we are pleasing to him and can love more.
How wonderful and attractive it would be if Christians could live an authentic life of freedom and grace! And how compelling our conversations could be if we were vulnerable and honest, with no masks to hide behind…and in turn, we would fulfill our destiny.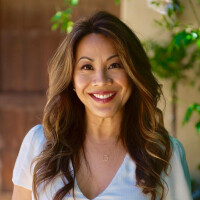 Linh has been a part of the River church family for twenty years. She lives in Willow Glen with her husband Mike and their kids Rachel and Jack, and she owns her own family dentistry practice. She helps lead the women's ministry at the River and is also a small group leader. She blogs regularly at www.lifelessonswithlinh.com.