As summer winds down and fall sets in, the harried life of a new school year stirs stress in our family. I imagine it does in many other families too. New milestones are being reached: first year in high school for one child and first year in middle school for another. New routes to and from school to learn. New teachers. New friends…well, right now, strangers--and lots of them.
As my children grow more independent, I grow more stressed.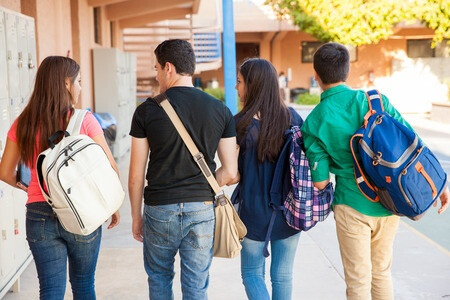 Copyright: antoniodiaz / 123RF Stock Photo
What do I stress about? How their current schedule or the grades they get will impact the rest of their life paths. Whether they will have that rockin' teacher who inspires them to surpass their potential, like Edward James Olmos's character in Stand and Deliver. The impending SATs. How my kids don't lean toward STEM, but screen.
Will they find their passion and pursue it? Will they make the sports team they try out for? What does it mean if they don't? Will my kids be safe and accepted in an increasingly polarized political climate?
In many ways, my children are more independent than they used to be. They make their own breakfasts and pack their own lunches. One kid rides a bike to and from school. They both start their homework after getting home from school and eating a snack.
But I have had trouble trusting them to make great decisions in that moment when it counts.
Our recent sermon series on the fruit of the Spirit was timely. In this season, what I most desire is peace--peace that surpasses all understanding. How does this come about? How can I have it in the midst of all the stress?
I mostly know the answers, but they're still hard to practice. Slow down. Listen. Pray. Be still.
I was so grateful to a friend who posted a verse on Facebook that struck me to the core:
May the God of hope fill you with all joy and peace as you trust in him, so that you may overflow with hope by the power of the Holy Spirit. (Romans 15:13, NIV)
Yes, I want this peace in relation to my children. To me, peace is a sense of well-being knowing that they are are loved by God more than me. He is watching over them. It's a deep knowing that they will be fine by the time they take full reign of their life decisions.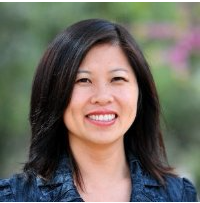 Kuimeuy (ku-may) Wang has been married to Kevin for sixteen years and is mother to Zoe and Micah. She lives in Silicon Valley and volunteers at school through Project Cornerstone. Her hobbies include trying out new restaurants, especially fusion ones; dabbling in art with her son through YouTube drawing videos (Sponge Bob, angels, reindeer, the Hulk); photography (but it doesn't return the affection); and running. Her favorite book of the Bible is Ephesians; her favorite TV show is Enlisted; her go-to meal after traveling is a nice bowl of pho. Tell for when she's tired: necklace statement pieces to draw attention away from the bags under her eyes.