It's been five days without an Internet connection or cell phone coverage. The nearest town is almost two hours away. We are literally in the middle of nowhere. Two hundred eighty people are sharing 4 toilets. It's hard to believe I'm not in a foreign country.
I'm actually at a campsite called Camp Beaver Creek, which is the epicenter this week for kids of the Fort Belknap Indian Reservation in Montana. Fort Belknap has a mountain range in the middle and the rest is flat as far as the eye can see. About three thousand A'aninin and Nakota Native American Indians call this home.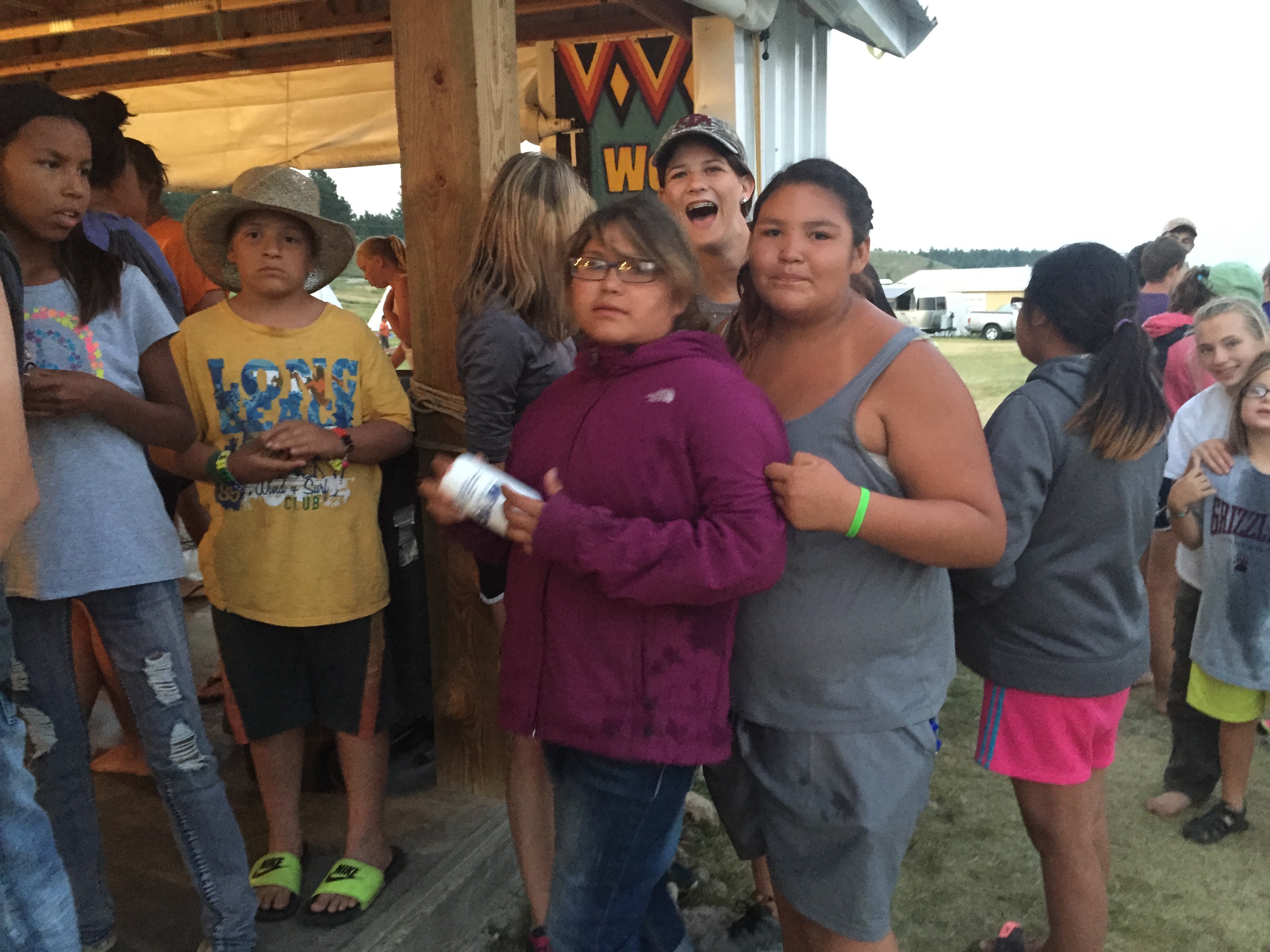 Our team from Fort Leavenworth Club Beyond consists of nine students and four volunteers. This has been our first outreach trip in years. Our kids have anticipated this trip for months and now they are finding themselves challenged by the kids they have been praying for. Despite this, they are doing an amazing job loving these kids. They have been getting up with them at all hours to help them find the bathroom, comforting them when they are homesick, and playing games for hours on end. Our students are showing these kids the love of Christ.
For many of these kids, the camp is a safe place where they can play, run around, and be themselves. An open fridge offers healthy meals. It's a place where the harsh words of their parents will not hurt them, a camp that's far from the people in their community who abuse alcohol and drugs.
On the first day, as the kids registered, we had to do lice checks. More than twenty students had to take showers and have their clothes washed. Kids who had lice brought their bags so we could sort out the lice-infested items. Some kids had only one small backpack of items. Often their clothes were stained or had holes. Many kids didn't have sleeping bags. Later that day, kids and counselors came up to me, asking for sleeping bags, pillows, towels, toothbrushes, and other items that they didn't have.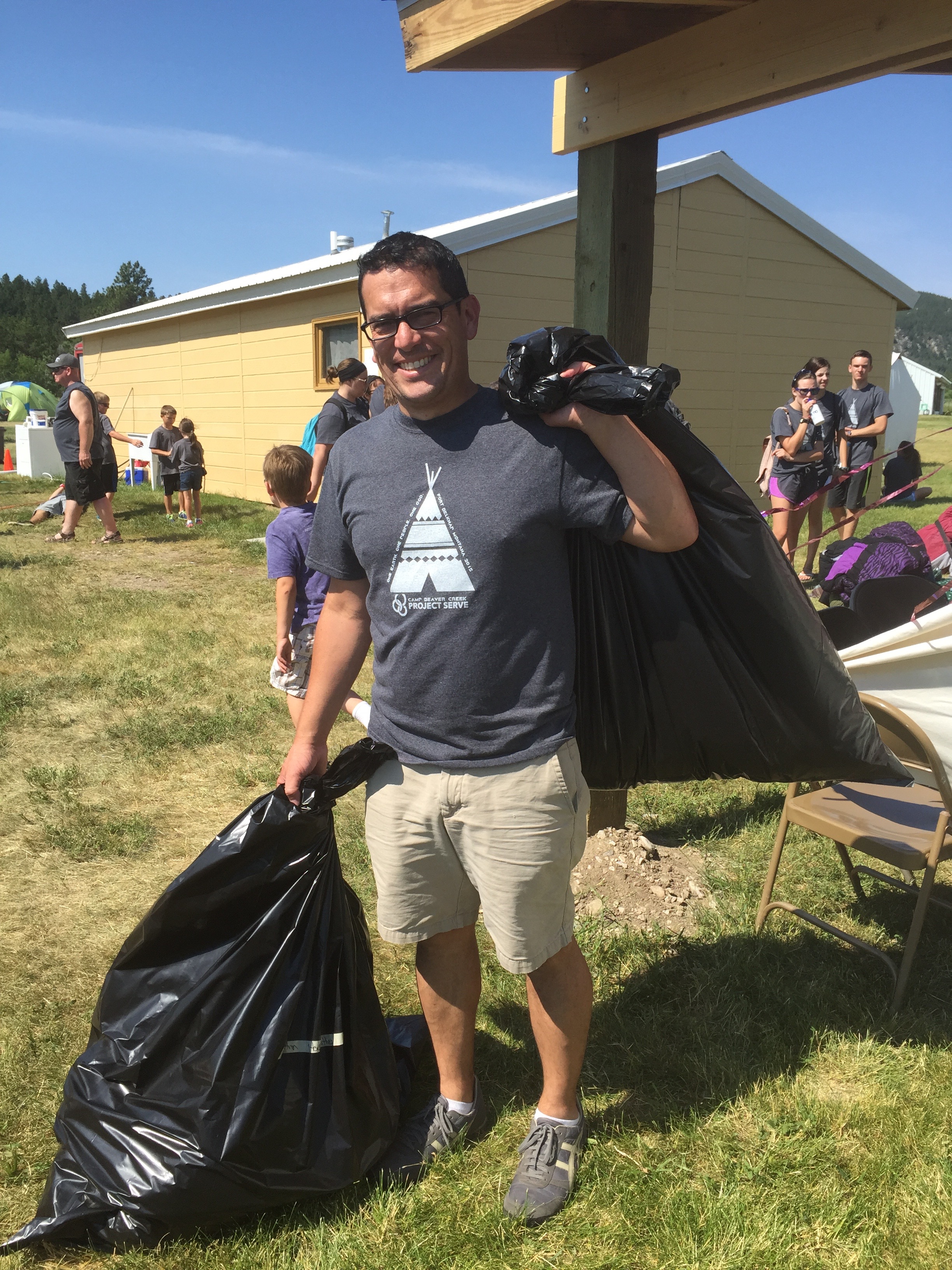 I have been to many extremely impoverished places in the world, but I am shocked by the poverty of this place. We are still in the United States. Does this type of poverty really exist in Fort Belknap?
For a year, Amy and I lived in Malawi in southern Africa. While we were there, a big push for water wells was happening. Nonprofit organizations fundraised a lot of money to bring clean water to villages.
On the second to last night of the camp, a half-Indian, half-Norwegian man shares that his organization is trying to bring clean water to the Fort Belknap reservation. My heart sinks later that night as I process what these Native Americans are facing.
The next day, a small girl comes into the kitchen, looking for cereal. I'm shocked because the lunch being served is pretty good. I ask her if she really likes cereal, and she says yes. When I ask her why she doesn't want lunch, she says she likes cereal the most. She goes on to tell me that she eats cereal for every meal at her house. Her parents don't cook. She loves cereal. We continue to talk as I watch her eat cereal.
Later that night, my ears burn a bit when I hear the words, "I hate white people!" Our host, Pastor Bruce, shares how he came to know Jesus. His life had been full of hate and anger. He blamed white people for his problems. Once, he and a friend were pulled over by two white cops and beaten so badly they could barely walk. The day after being released from jail, Bruce wanted to commit suicide. But that night he met a white family that introduced him to Jesus, and his life was changed. As I listen, I keep thinking how the whole thing sounds like the premise for a new Netflix show.
I can't identify with most of Bruce's story, but a lot of the Indian kids do. They understand the pain, toil, and struggle required to rise above their poverty. Afterwards, the students follow the counselors outside in small groups to ask questions or pray. A few kids ask for prayer and decide to follow Jesus. We put them in contact with the local church, and some exchange addresses with our students and me to keep in contact.
The next day, as we jump into our vans for our two-day drive back to Fort Leavenworth, Kansas, I have a lot of time to think and process. Our short time at Fort Belknap altered my world. The depth of poverty in the community, culture, and spiritual lives there rivaled almost any other place I had been to. My heart hurts for the kids and their families.
Our week at Fort Belknap passed in a flash, and I wonder what eternal impact we had on those young lives. There is very little I can do now but continue to pray and share their needs. I pray for the kids, the families, and Pastor Bruce.
I am thankful that God is big and loves these people more than I do. I hope and pray we can go again next year.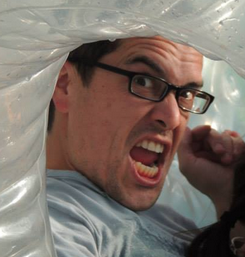 Kyle Guerrero has been married to his wife, Amy, since 2005. They have three beautiful daughters, Eva, Olivia, and Alexa. They have been connected with The River for over nine years and have been involved in small groups, youth ministry, and international service trips. They previously lived in Malawi serving the poor, and in Uruguay ministering to third-culture-kid families. They now live in Leavenworth, Kansas, serving military families and their youth through Youth for Christ.
Kyle dislikes long walks on the beach and candlelight dinners. He loves being outdoors, learning new things, exploring, and being with youth, God, and family.