Protection Is Not Preparation
"A man that has not prepared his own children for his death has failed as a father."
– T'Chaka, in the film Black Panther
As I left the movie theater, this quote from Black Panther stuck with me. I recognized that, for parents, protection is not preparation. I protect my children when I provide the answers, when I make sure the path before them is trouble free, when I avoid the hard truths, when I forget that I am not their most important relationship, when I allow pride to be present.
To be honest, I have struggled to understand how to best prepare my children for my inevitable passing. When they fail, will they praise God, remaining confident that he is the rock to remain standing on? When they succeed, will they praise God, giving him the glory, finding peace in simply being his vessel?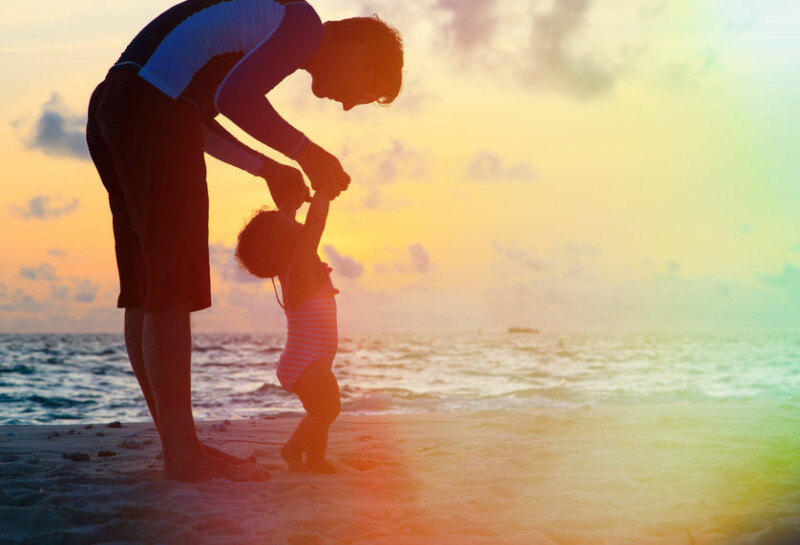 Copyright: Nadezhda Prokudina / 123RF Stock Photo
I don't just want to make sure they are okay after I die. I want to begin to model the answer to these questions, in both words and action.
Dear Samuel -
How can you stand on your own two feet if you lack an intimate relationship with God? To seek wisdom and guidance from those who have walked before you is good, but trust will be forever elusive in the absence of God.
You have been given the gift of a God who will leave the ninety-nine behind to find you! A God who wants to walk with you and speak to you. Don't believe for a minute that you don't deserve such a gift.
Don't listen to that whisper in your ear telling you that you are not worthy. You must simply desire to seek what is true, to seek the word of God. You deserve a strong father figure, but it is your heavenly Father that you need the most.
Hold your tongue when you think you have the answer. Pose a question instead that will require you to seek the ultimate answer! You live in a time of instant answers. We have lost the desire to seek truth.
When I am gone, where will your answers come from? I hope you will turn to your heavenly Father.
Dear Graeson –
Forgive me, for I have sinned. It is a sin you know, a sin we share: allowing pride to get in the way of patience.
When storm clouds have rolled into our home, I have failed to seek the peace found in the gentle whisper of God. Instead, I meet the storm with a storm of my own, and the ground shakes, out of control, anger and hurt spilling over the edges.
Despite my daily prayers for this, I have not found the courage and wisdom to lean further into God when confronted by my pride. I am thankful that God allowed me to experience firsthand the ensuing damage when we succumb to pride.
I had trouble seeing the words of Solomon when he spoke of the dangers of pride in Proverbs 21:4: "Haughty eyes and a proud heart—the unplowed field of the wicked—produce sin" (NIV). But now I clearly see the sin that it is. Pride leaves no room for God.
Value patience above pride, desiring a humble heart and inviting God in. Remember to pray sincerely for those who cannot pray for themselves, those being crushed.
Dear Emily -
You are my girl, a beautiful daughter of God, a gift I will forever be grateful for. I can speak to your brothers as a man who has walked before them, but I am ignorant of the challenges you will encounter as a woman. I write to you as someone who is well versed in the boys that may stand before you.
I had a dream in which God asked me, "Do you want your daughter to marry a man like you?"
I answered, "No. I want her to marry the finished product."
An arrogant man believes that his will is greater than the will of God. God sees the arrogance even when we cannot. Fullness only comes from God and God alone; no man will ever "complete" you.
Give pause when a man boasts in pride, disrespecting the throne that your God sits on. Does he appreciate that his life is God's to give and his alone to take away? Be courageous, stand with your God, and be unwilling to settle.
Seek a man that can see his success as a blessing from God rather than an affirmation of his greatness. Seek a man that sees failure as an opportunity to learn, a chance to see the other blessings that have been bestowed upon him. Otherwise, you may be missing the blessings that surround you.
A man who walks in the self-inflicted dark cloud of a failed outcome is not a man of God. Arrogance and pride can be attractive, but each is rooted in sin. Will you be strong enough in your faith to keep seeking?
I am not sure whether I will adequately prepare my children for my death, but I am thankful that God has put the question on my heart. I hope that the following prayer, a work-in-progress, takes root and drives the narrative for not only my children, but all of God's children. It is a prayer of thanksgiving and desired transformation. God willing, the prayer will continue to grow and will outlive me.
Heavenly Father, thank you for this day and for the opportunity to sit in your word. The gift of truth is a true blessing! I pray, should it be your will, that my children would one day embrace such a blessing. O Lord, open their eyes. Let them see you!
May you give me the desire to do your will, to lean further into you with courage and wisdom when confronted by temptations of the flesh. Patience is better than pride. Allow me to seek and find peace in your gentle whisper when the storm clouds roll in. May I inherit double the spirit, seeking your will in all I do today, taking joy in the path you show me, through blessing and suffering. Allow me to seek and find affirmation in the criticism before me, for the disciplined life is the one that leads to freedom.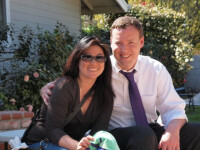 Bill Wagner loves being a husband and father. He is blessed to walk side-by-side with his wife, Kristy, raising their three children, Samuel, Graeson, and Emily. Bill was born, raised and educated in upstate New York, and relocated to the Bay Area in 2008. He is a headhunter by day, working from home and building relationships with corporate tax & finance professionals here in Silicon Valley. He took a leave of absence in 2012-13 to deepen his walk in ministry; he is now focused on bringing his faith outside the walls of the church and into his work.