Three years ago, I lived a life without any routine — sleep happened at some time between 8pm and 2am. I woke up somewhere between 4 AM and 7 AM or exactly 15 minutes before rolling out of bed for work. Weekends and days off were opportunities to stay up really late doing nothing important before going to bed and waking up feeling tired the following day. Exercise was intermittent, if ever, and a weekly Sabbath was rare. Most days I woke up in a near-panic scrambling to brush my teeth and jet out the door.
Over the past few years, I've slowly developed a morning routine. Now every morning, when I'm still recovering from unconsciousness, I recite Psalm 118:24: "This is the day the Lord has made; we will rejoice and be glad in it."(ESV) As I recite it, I change the "we" to "I" to make it more personal.
It's such a simple but profound verse.
This is the day the Lord has made...because today is the only day that we have, the only day we can guarantee, the only day where our present life exists. And it is God, our heavenly father, who has given us this gift of today—a gift which allows us to feel, hear, taste, and see the goodness of this world.
I will rejoice and be glad in it...because the response I choose, the only worthy response regardless of how I feel, is that of rejoicing to God in an expression of delight, joy, and thanksgiving for this precious gift of today.
This is the day the Lord has made; I will rejoice and be glad in it.
Honestly, most of the time, I say Psalm 118:24 in an effort of self-encouragement, because all I feel like doing is going back to sleep for another 4 hours. I feel so groggy and unprepared for the world upon first waking up. In that moment, I don't feel particularly close to God, I'm just tired and a little upset with having to get out of bed.
I recite Psalm 118:24 and continue on to the remainder of my morning routine: a brief workout, a time for meditation, a morning cup of coffee, and a pause to sit in thanksgiving before starting my commute.

Copyright: Phanuwat Nandee/123RF.com
Taking a step back to think on this morning ritual leaves me amazed at our power to choose, whether intentionally or not, the places that our thoughts dwell as we start our day. From these places come our lived day-to-day experiences and, as the days become weeks, months, and years, the sum total of these accumulated experiences becomes our spiritual life with God.
As philosopher Dallas Willard puts it, in Renovation of the Heart, "The ultimate freedom we have as human beings is the power to select what we will allow or require our minds to dwell upon...we have the ability and responsibility to try and retain God in our knowledge."
In the psychology and neurology literature, this idea is supported by research in neuroplasticity. Our conscious choices in thought and action create real physiological changes in our brains, by changing neuronal networks, making connections between neurons, and creating new neurons. Literally, our brains are wired to respond by physically adapting to our own thoughts. The spiritual battle between good and evil, Paul's "…be transformed by the renewal of your mind..."(ESV, Romans12:2), is not just an academic concept, but a true physiologic reality.
Over time, my opinion of morning routines has slowly changed. Where I use to scoff at them, thinking of them as boring, inflexible, and unnecessary, I now believe my morning routine is a sacred and protected space. It is a haven, in an otherwise chaotic day, where I can pause and dwell on the Lord. I remember who I am and who God is.
A morning routine isn't boring at all—it is a spiritual training ground for transformation into Christlikeness. "This is the day the Lord has made; I will rejoice and be glad in it."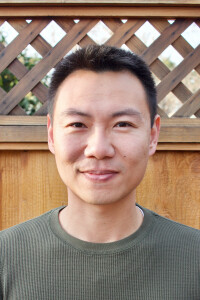 Daniel Fang is married to the wisest and most beautiful woman in the world, Marie. He came to faith in college and has been attending The River Church since 2012. There he volunteers in small groups ministry and the worship team. In his spare time, Daniel eats, runs, reads, and rants about systemic imperfections. He enjoys spending time with his golden retriever, Sobe, who is perfect.