I've never considered myself a meditative person. I've always been a fast-paced person, trying to get the most efficiency and productivity out of my day.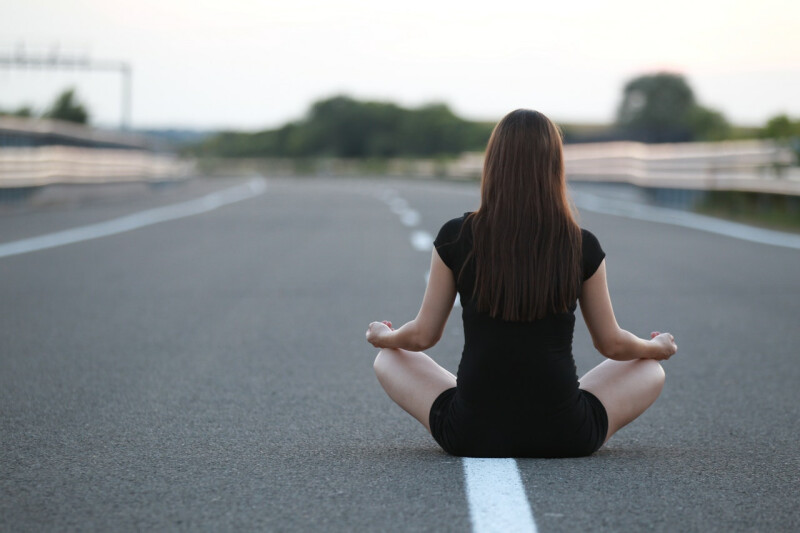 Image credit: Geza Molnar / Pexels
In the last few years, I have made a concerted effort to develop a morning devotional habit. At first, I mostly wanted to build a routine, so I would read a passage in Jesus Calling as I got ready. My brain doesn't function well before coffee, so the words sometimes hardly registered. But I figured something was better than nothing, and I hoped my subconscious was making meaning of what I read during the day.
Slowly, I started to give my devotions a little more time and space. I would read a page of the book but would also look up the scripture passages referenced at the bottom of the page.
Then our small group went through the book The Good and Beautiful God and practiced different spiritual disciplines for a week at a time. I remember being anxious about the week in which we were supposed to sit in silence--and being surprised to find that I actually sort of liked it. The practice meant giving myself permission not to do anything and to just be.
This last year, I've been learning a lot about the value of silence and sitting with God. Not just out on the trail, as I mentioned in previous posts, but sitting before or after my devotional readings. I didn't rush to check it off my to-do list and get on with my day. Sometimes I was just still; other times I put pen to paper in my journal. Either way, I was present to the moment rather than seeking to fill the void with noise.
In learning to value silence, I have now begun to appreciate what it means to "soak in the Word." That's a very church-y phrase I heard a lot growing up. I always thought it was a poetic way to talk about reading or studying the Bible.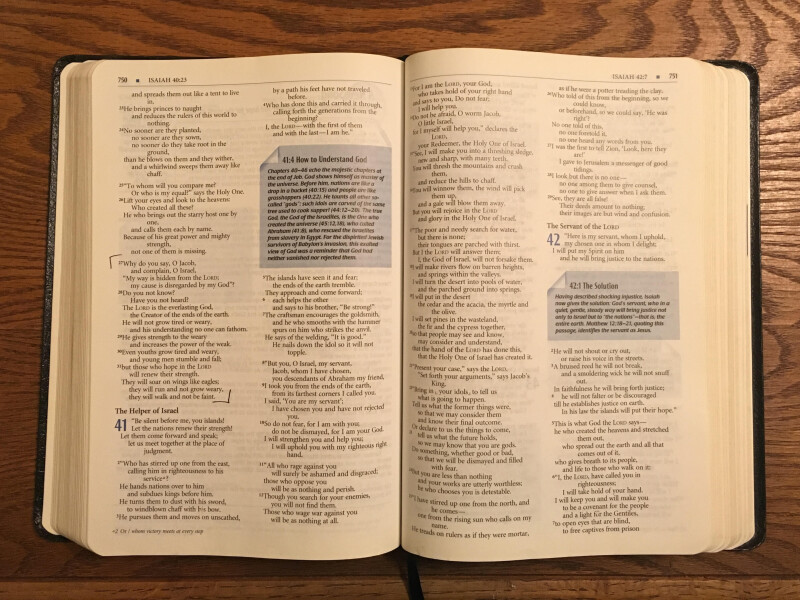 Image credit: Deborah Woo
But during this Fall Challenge, those words found new meaning for me. My most significant experience during the Challenge was listening to the audio recordings and having those scriptural truths wash over me repeatedly. Each recording seemed to speak to different areas of brokenness that I wrestle with.
I've been soaking in the words of 1 Peter 2:9, which say that I am the beloved and chosen of God. This challenges the chorus of voices in my head telling me that I do not measure up.
I've been soaking in the words of 1 John 3:1-3, which say that I am God's beloved daughter. This reminds me that God's favor is not something that I can earn or lose.
I've been soaking in the words of John 14:18-26, which say that I am not alone and God is always with me. This encourages me in the midst of feeling lonely and defeated.
I've been soaking in the words of Isaiah 43:1, which say that God has called me by name and I am his. This assures me that God has a purpose and plan for my life.
As a parallel to the Prayer Journaling Challenge, which I did in the evenings before bed, I also decided to switch to The Book of Common Prayer for my morning devotionals. I did not grow up in a liturgical tradition, but many of my friends find richness in these repetitive, meditative practices. I was intrigued by the idea of following a common structure each morning, including prayers and blessings as repeated daily elements.
So, every morning, I recited the Lord's Prayer, often reflecting on the idea of what it would mean for God's will to be done on earth as it is in heaven.
Every evening, I soaked in one of the truths about my identity in Christ.
And I think there's been a lot of beauty in that. I so easily scramble and chase after something to do, but these repetitions of morning liturgy and soaking prayer were able to speak to my state of being.
Writing this has been a good reminder that I want to continue to soak in the Word in this way. To find other passages that speak to the areas where I struggle to keep my identity rooted not in my or worldly definitions of achievement and success, but in Christ.
As the busyness of the holidays and the potential existential crisis of my thirtieth birthday loom in the weeks ahead, I am queuing up passages that remind me to be still (Psalm 46:10); to not feel like I have to have it all together (2 Corinthians 12:9); to let God be my strength (Isaiah 40:28-29); and to remember that God has a plan for me (Jeremiah 29:11).
What truths do you need to hear today?
Deborah Woo has been attending The River since 2014. She is a Bay Area native who grew up attending First Covenant Church Oakland, and has a bachelors in psychology from Azusa Pacific University. Deborah moved to San Jose to work for the nonprofit City Year, where she spent six years providing interventions and after-school programming for students in East San Jose, and professional development for AmeriCorps volunteers. She is working on an organizational leadership masters degree through Northeastern University online and joined The River staff team as children's ministry assistant in fall 2016. She finds great joy in seeing the world and faith through the eyes of the youngest members of our wonderful community.