Stepping Aside and Trusting God
I recently reviewed my new year's resolutions for 2017. I had four things I wanted to trust God with this year: my daughter entering high school (will she cave under all the pressure to perform?); my son transitioning to middle school (will he finally write more in his agenda book than "test"?); how and where I should use my gifts (assuming I know those); and who will I journey with this year to deepen my spiritual walk (plenty of options, but which ones are for this year?). To be honest, I've not made much progress or had any epiphanies.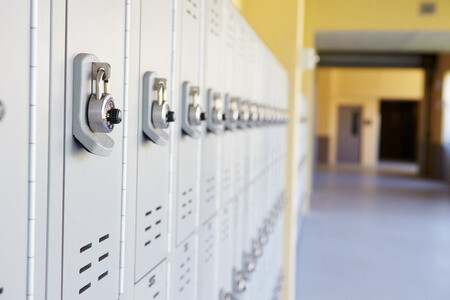 Copyright: stockbroker / 123RF Stock Photo
Instead, I feel life's passage of time pressing changes on me. And I don't like change impressed upon me. I feel the most changes thus far with my daughter marching up against a huge milestone. High school was a great experience for me, but for some it can be scarring.
I had visceral reactions to all the high school registration and orientation activities we had to do in late January. I am having a hard time trusting that God will be with my daughter as she navigates through the daily turbulence of academics and peer pressure. She doesn't communicate much. My knowing what's going is heavily dependent on her opening up, my providing the right temperature in the room for her to feel safe to share, my being available when she does want to share, and my being alert enough to know when it's the right moment.
The change being forced upon me is to be a coach on the sideline. My daughter has decisions ahead of her that she needs to make. She has new friends to choose. This means that whatever little control I thought I had on her and her life just shrank drastically. The shifting of control is happening. The decision-making is going to her. I need to step aside for her to grow.
Leaving my daughter to make decisions when the stakes are high is unsettling. I know that her relationship with God is hers to own, but this reality is not sitting well with me right now. For me to trust God is with her somehow, I feel like she has to get straight As. If she doesn't, then that would be proof that he's far away. I know it doesn't make much sense, but I need concrete evidence to hold on to.
Recently my spiritual director returned from a hiatus and sent a note saying we could continue our sessions. I feel huge relief, as I now have a trusted adviser to bring my prayers and worries to. I hope for peace and a growing sense that all is well in our times together, for confidence that God is good in the midst of this change.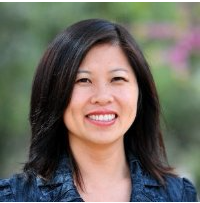 Kuimeuy (ku-may) Wang has been married to Kevin for sixteen years and is mother to Zoe and Micah. She lives in Silicon Valley and volunteers at school through Project Cornerstone. Her hobbies include trying out new restaurants, especially fusion ones; dabbling in art with her son through YouTube drawing videos (Sponge Bob, angels, reindeer, the Hulk); photography (but it doesn't return the affection); and running. Her favorite book of the Bible is Ephesians; her favorite TV show is Enlisted; her go-to meal after traveling is a nice bowl of pho. Tell for when she's tired: necklace statement pieces to draw attention away from the bags under her eyes.