I was stumped the other day when a speaker at a Club Beyond staff conference asked, "Who was the highest-ranking living person in their military career?"
As the Jeopardy music played in my head, I thought it might be Dwight D. Eisenhower or George Washington. They were highly decorated generals who changed the course of history, but it wasn't them. I was shocked to hear that the correct response was General John J. Pershing. Who?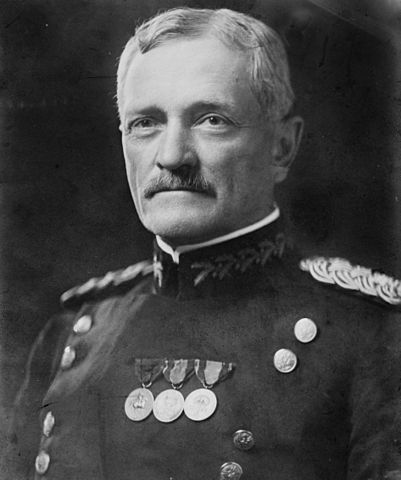 Image credit: Bain News Service
While still alive, General Pershing rose through the ranks to become the second-highest ranked general in the US Army—the highest ranking ever achieved while the individual was still alive.
But Pershing was a captain for a long time. Many people didn't see any value in him and said that he wouldn't be promoted. He could very well have disappeared into history, except that one man did believe in him. Apparently, that's all it takes sometimes.
President Theodore Roosevelt believed in Pershing and thought he needed to be promoted from captain to major. The review boards for his promotion said no once again. Frustrated and used to getting his way, President Roosevelt decided to do something unprecedented. The president had the power to promote generals. So he promoted Pershing from captain directly to general, skipping the ranks of major, lieutenant colonel, and colonel. Overnight he became a man with great influence and would later be a decorated hero. He played a major role in ending World War I.
John Pershing's life was changed because one man believed in him. Roosevelt believed in him enough to bend the rules to push him forward, knowing that this man would benefit the military and the country.
As I heard this story I couldn't help but think of the many youth I have worked with throughout the years. One thing they have all had in common is the desire for someone to believe in them and fight for them.
Lately, I have spent my days at Ft. Leavenworth talking to kids about cutting themselves, listening to their life problems, and more. There are so many young people with needs that it's difficult spend time with them all. They need someone to listen and someone to believe in them.
When I was in high school, I embraced all my insecurities without even realizing it. A few people in my life came alongside me because they saw a lot more potential in me than I could. My dad, my church youth director Greg, and my friend Dave would play a huge role in shaping the person I'd become.
Greg was, and still is, a cool surfer guy from Texas. The few years he worked at our church changed my life forever. His invitations to go surfing, watch a movie, play games, and run an errand gave me a look into how to navigate life as a Christian. I am sure I wasn't the most responsive person to his invitations, but he persisted in asking me to join him in life.
During my senior year of high school, my dad asked me if I'd like to go with him to a men's conference called Promise Keepers. I obviously said no because there were no girls there. My dad headed off to the conference alone, and when he returned I did not recognize him. Jesus had changed my dad in an unexplainable way that weekend. He looked and seemed completely different. From that point on, my dad became much more involved in my life. He showed me what it meant to help people, how to love your wife, and how to lead a family.
When I entered junior college, my faith in Jesus wasn't very mature. A new Christian club was starting up on campus, and some friends said we should check it out. I remember going to the meeting and seeing a crazy curly-haired guy named Dave. He was super hyper, very friendly, and instantly connected me to a bunch of new people. Most importantly, Dave loved Jesus. In the eighteen months I spent in that group, my understanding of what it meant to be a Christian solidified greatly. Dave showed me how to love others and how to be in a healthy Christian community.
Over the years, there have been many more people that believed in me and shaped my life. I am honored by and grateful for the time, prayers, and gifts that they gave to me. Now, I in turn am honored to be working with some amazing students who are trying to find their identity and discover who they want to become.
Often I get scared by their choices. Sometimes we celebrate victories together. Frequently I laugh, because walking with them reminds me of the young person I was many years ago.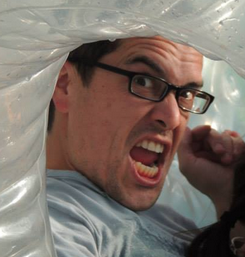 Kyle Guerrero has been married to his wife, Amy, since 2005. They have three beautiful daughters, Eva, Olivia, and Alexa. They have been connected with The River for over nine years and have been involved in small groups, youth ministry, and international service trips. They previously lived in Malawi serving the poor, and in Uruguay ministering to third-culture-kid families. They now live in Leavenworth, Kansas, serving military families and their youth through Youth for Christ.
Kyle dislikes long walks on the beach and candlelight dinners. He loves being outdoors, learning new things, exploring, and being with youth, God, and family.