I am eternally indebted to my spiritual director this year, Amy the Amoeba.
Amy showed up in my life about seven months ago, soon after Mr. H. Pylori, a gastritis-causing bacteria, finished his five-month mentorship.
Let me say up front: I did not choose Amy. In fact, she hid from the gastroenterologist and me for months, or I would have evicted her before she'd had the chance to do her holy work. You see, getting sick—serious weakness, bowel disturbance, and stabbing gut pain—tests my soul's trust in God, big-time.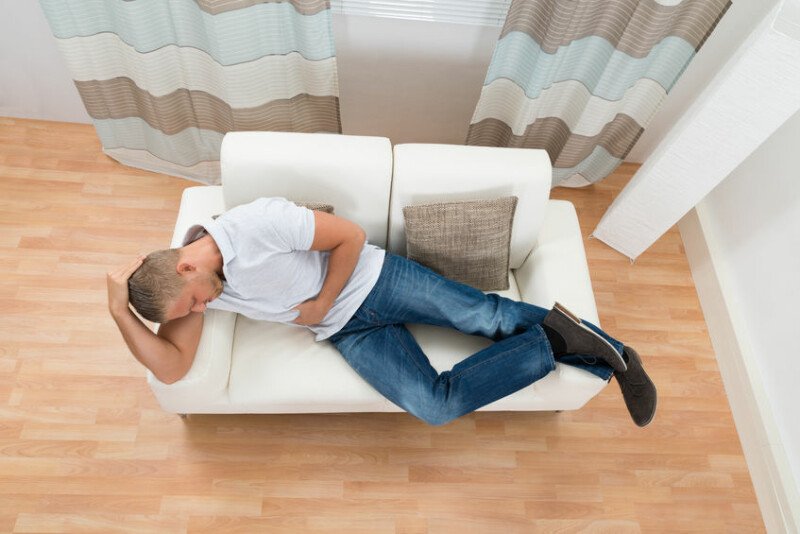 Copyright: andreypopov / 123RF Stock Photo
Jesus' little brother James teaches us to "count it all joy, my brothers [and sisters], when you meet trials of various kinds…that you may be perfect and complete, lacking in nothing" (James 1:2,4b, ESV). Amy Amoeba's residency in my gut has given me great opportunity to practice James' advice (though I feel like I am failing miserably most of the time).
I've been on a roller coaster of feelings with this amoeba. A spike of bad symptoms triggers five days of feeling abandoned by God, feeling I'm not strong enough for the work of training in majority-world countries, feeling like I must be sick because I have done something wrong. The next week, my symptoms might radically decrease, and I feel like I am healed, like the storm is past, like I can catch up on all the work that has been deferred.
I have been around this roller coaster at least fifteen times with Amy. The Groundhog Day-like experience has enabled me to observe my reactions and assumptions more closely, to reflect more deeply on what I think is most important versus the things God seems to value.
The eighteenth-century priest William Law wrote, "You can have no greater sign of a confirmed pride than when you think you are humble enough." I would add a corollary for myself: "You can have no greater sign of inadequate spiritual insight than when you think your soul has been purified enough."
You see, I have already been to "illness school." I was disabled and in chronic pain for ten years. That was an invaluable season of trial and soul purification.
When that season ended in 2008, I had grown into a person of greater mercy and gentleness. I had learned to value the inner journey of transformation as much as external results and ministry achievements.
At the end of that season of illness, I assumed God had finished the transformation he desired in my life and was returning me to a life of active ministry, service, and continued transformation. I knew I still had a long way to go for my soul to be conformed to the image of Christ, but, frankly, I didn't think I needed the intense soul rehab that months of illness affords.
These past twelve months, I have revisited many themes from my years of disability. There is a battle in my soul between offering God what I have versus what I long to give. When I am ill, all I can offer is my will, my love, my yearnings, and my naked faith in who he is. God is inviting me to value this simple and invisible offering even as I wrestle with feelings of frustration and spiritual poverty.
The American values (idols) of pragmatism, efficiency, and results say that Jesus' death on the cross was a tragic waste. His offering had no monetary value. Yet we believe that God was never more glorified than at that moment. Illness gives us a chance to share in even the smallest drop of Christ-like surrender.
The gospel message is that we, God's people, are the beloved brothers and sisters of Christ, destined to become like him in order to rule with him for ages and ages. To receive this inheritance, though, we must allow our character defects, sin nature, pride, and addictions to be burned up by God's loving discipline through "trials of various kind" that God patiently permits for us. This is what James tells us to "count all joy" (James 1:2, ESV).
Honestly, I hate being sick and inactive more than almost anything. But, through the grace of the Holy Spirit, reading great spiritual writers, the love and support of friends, and considering the sufferings and exaltation of Jesus, I am leaning in to being transformed instead of fighting against it.
I am not yet out of the woods with my gut symptoms. With diet and probiotics, my doctors think it should straighten out over the course of the next few months.
Despite the beating my body has taken over the past year, I can say I am grateful to God for the spiritual challenge that amoebic illness has provided.
What happens in your soul when you face illness, weakness, and frustrated goals?
Can you calm your soul's fears today and accept the trials of this day/week/month as tools in God's hand for your transformation?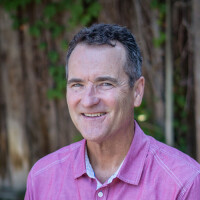 Mark Phifer-Houseman has been married to his best friend and hero, Gayll, for thirty-two years. He has been enthralled by Jesus since sophomore year in college. That pursuit led to twenty-four years of ministry to college students and eight years as The River's staff director. He currently serves as a leadership trainer and coach, primarily among under-resourced leaders in the Global South.
Notable accomplishments include: clinging to Jesus while disabled for fourteen years with chronic neuropathy and following Gayll's leadership in adopting their four children from Ethiopia in 2003. He loves to see young people come alive to God and boldly follow their calling, communities living out the radical love of God, and families and churches thriving (including his own). He's a podcast addict: This American Life, Snap Judgement, Invisibilia, Hidden Brain, and Radiolab are a few faves. He's certain that food in the age to come will be mainly Ethiopian, Indian, Korean, Chinese, and Mexican (not necessarily in that order). He has been led astray by dark chocolate.